The holiday season may be the most enjoyable time of year. But it's also the most hectic. Amid shopping for gifts, endless cocktail parties, and constant travel, I felt like a spa day was just what my body and mind were begging for during this busy time of year.
When I found out about The Spa at Stein Eriksen Lodge, I knew it would be the ideal respite from my regular responsibilities. The spa is more of a wellness center than a traditional spa. It's styled after a traditional Norwegian spa and takes a holistic approach to massage therapy and other aesthetic treatments such as manicures, pedicures, and facials.
Here, it's not just about looking your best, but feeling your best, too. "Whether you're an avid or après skier, our services focus on active outdoor enthusiasts looking to recover and optimize their performance on the slope," the Spa Director, Jaimie Peterson, told me. "We offer variety of sessions to relieve mental and physical stressors, which in turn helps in overall well-being and clarity."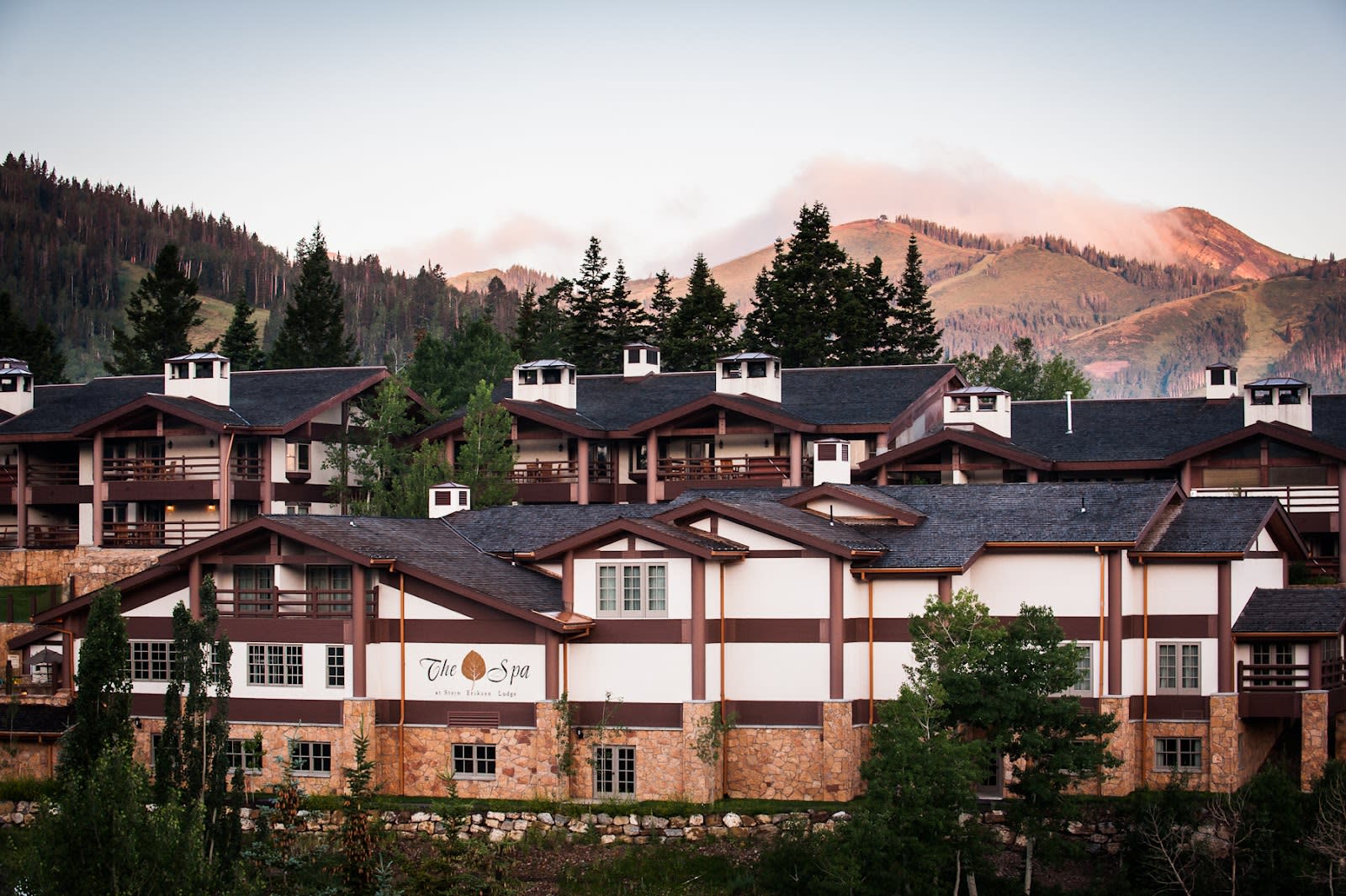 I arrived at the spa on a Sunday in the midst of a snow storm. The warm spa was a welcoming respite from the cold and snow — as well as from my ever-increasing to-do list. 
First, I took advantage of the hotel's state-of-the-art fitness facility, which all spa guests are invited to use during their visit. It was the perfect way to get my blood pumping and start the afternoon on a healthy note. After rehydrating with fruit-filled spa water, I took a dip in the jacuzzi in the locker room.
Later, I learned that the amenities within the locker room are another bonus for your body. "Norwegians are known for their polar plunges and intense heat treatments," Peterson said. "Before your treatment, we suggest a dip in the cold plunge, which is kept at 55 degrees, followed immediately by immersing yourself in the warm Jacuzzi." Going back and forth between the hot and cold temperatures helps heal and reduce chronic inflammation, while promoting increased blood flow.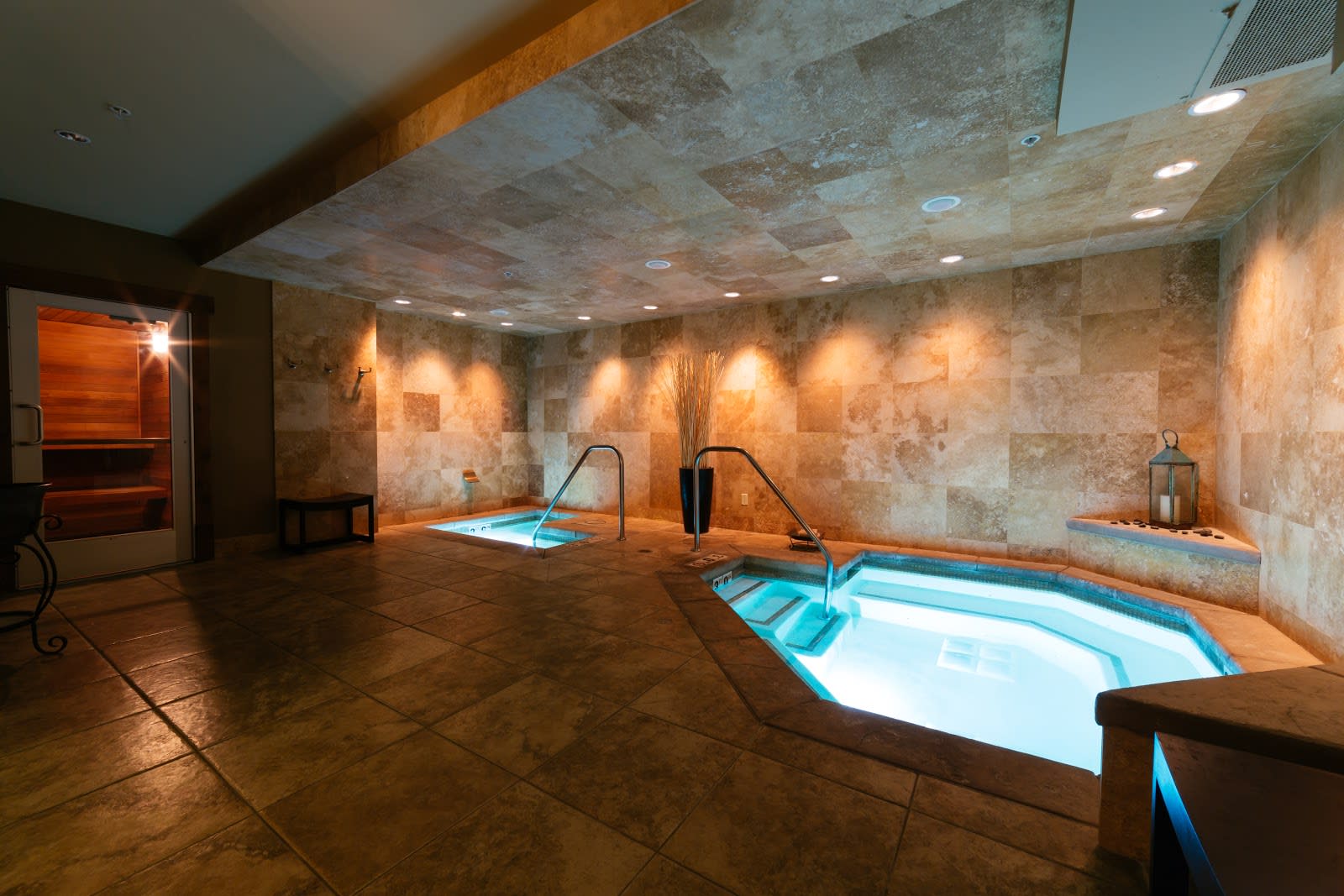 Take it from me: You'll want to allow plenty of time before your treatment, so you can fully take advantage and relax in the locker room and waiting area. To be honest, I completely lost track of time as I zenned out in the whirlpool spa. I probably could have spent hours in there —  it was that relaxing. And I made sure to leave my phone out of sight: As Peterson reminded me, it's of utmost importance to unplug during your spa visit. "If you want to truly invest in your self-care, you have to allow yourself to be open to receiving the benefits of wellness without outside distractions."
When the time for my service approached, I hopped in the sauna for a couple minutes to "sweat it out" before taking a quick shower.
Then I wrapped myself in a cozy, plush robe, and headed out into the waiting area. This gorgeous room looks out on the snowy slopes of Deer Valley Resort, as you recline in one of their comfy chairs. There's a roaring fire in the fireplace, tea and coffee, and snacks to munch on while you wait.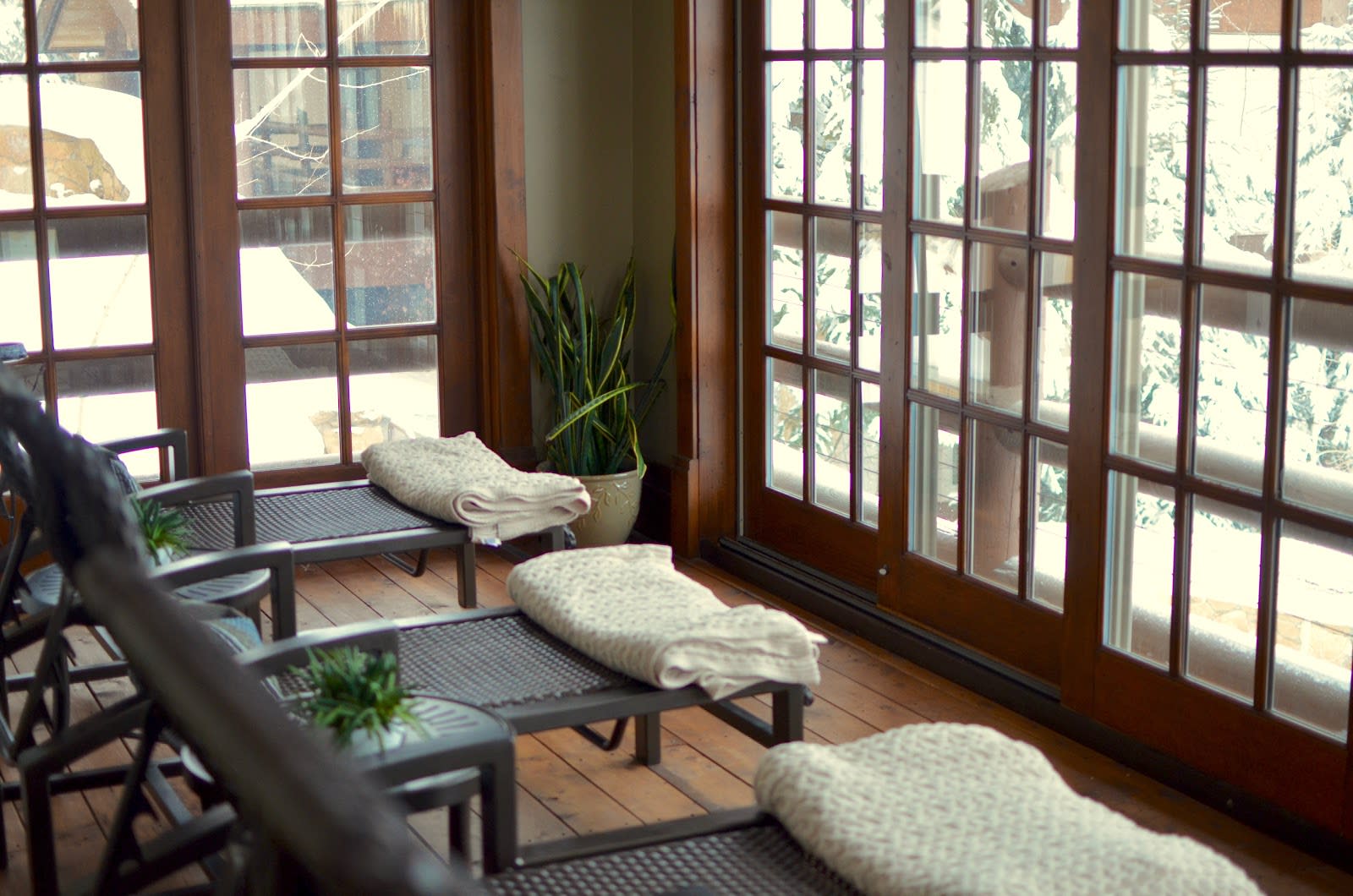 At the time of my massage appointment, my therapist greeted me and showed me to the treatment room upstairs. The spa rooms are incredibly spacious with all the luxuries of a nice hotel room. I chose the 50-minute anti-inflammatory massage, which began with a dry brush exfoliation to help increase circulation and encourage the body to detox. The dry brushing was followed by a light tissue massage, further stimulating the lymphatic system to relieve inflammation.
Another treatment that would be great to try this winter is the HydraFacial. "With the dry conditions of being at high altitude, your skin craves hydration," Peterson points out. The HydraFacial uses a patented technology to draw out impurities out of your skin while infusing the deeper epidermal layers with hydrating peptides, vitamins, and nutrients. The result? Smoother, younger looking skin.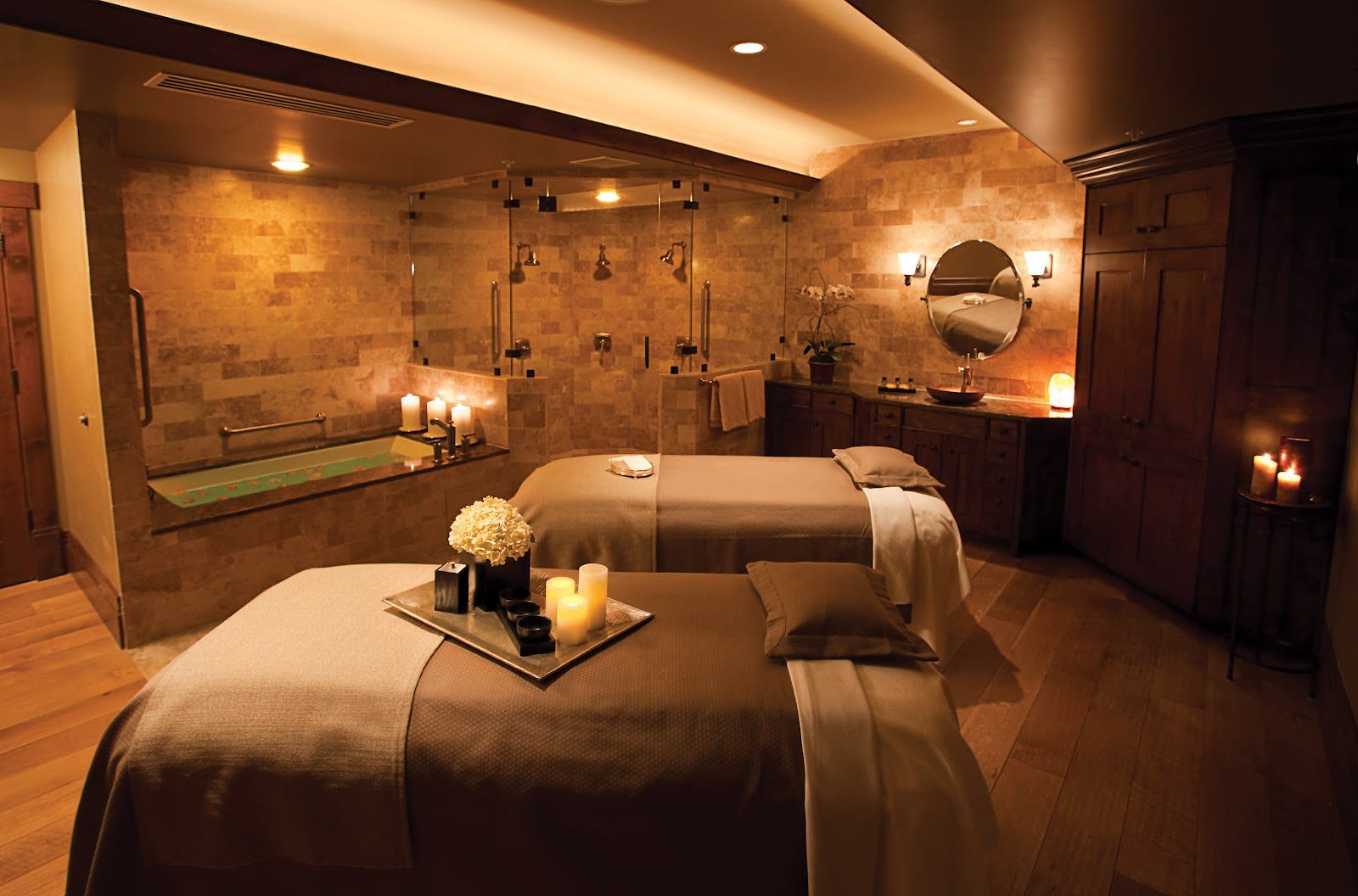 If you're sore from spending time on the slopes, look into the Mountain "Heeling" treatment. The combination of a clay mask and hot stones help to soothe and revitalize tired legs and feet.
Finally, if you're going through a rough patch, Peterson recommends treating yourself to the Purifying Boost, which will leave you calm and cleansed, both physically and mentally. It starts with a full body dry brush exfoliation, followed by primal volcanic ash to draw out toxins. Through the use of a reflective blanket, your body uses its own heat to enhance the mineral absorption and bring you to a peaceful, balanced state. Finally, your therapist will use the Vichy rain bar as a massage tool to remove the product from your skin. The service ends with an essential oil blend application to leave your skin glowing.
Other offerings on the spa menu include a Thai massage, sculpting collagen facial, and even an altitude relief treatment involving oxygen inhalation and an infrared blanket.
While they each have a different focus, there's one thing they all have in common: A dedicated approach to helping you feel like you best self, inside and out.
And that's exactly how I felt when my afternoon at the spa ended. I walked out feeling much more rejuvenated, refreshed, and relaxed. The craziness of the holidays may have been looming ahead, but I felt much more prepared for the chaos of the season. Taking time for yourself to visit the spa for any treatment is a wonderful way to reset your body — and mind — for anything that comes your way.
Reservations may be booked online or by calling the spa directly at (844) 448-8772.