Summer in Park City, Utah is the best - as the locals say, come for the winter, stay for the summer, because unlike in the winter where you might be keen on just skiing and snowboarding during your visit, in the summer, there are a plethora of activities that are centered around people looking for mountain town adventures.
If you are an adventure seeker and staying in Park City this summer, we've compiled an extensive list of activities that will keep you busy all summer long!
Mountain Biking
Park City has over 450 mountain biking trails for you to explore. We have beginner, intermediate, and advanced trails, so any ability level, including kids, can come to Park City and enjoy our extensive mountain biking trail system from Round Valley to Deer Valley, to Park City Mountain, and more! Some of our favorite trails include Lost Prospector, Armstrong, and the Roud Valley Trail System.
White Pine Touring and All Seasons are two guiding services that will take you on half-day or full-day tours of our mountain biking trails and get you stoked on shredding some dirt!
We've compiled a list of articles you can sift through to understand better what it's like to mountain bike in Park City.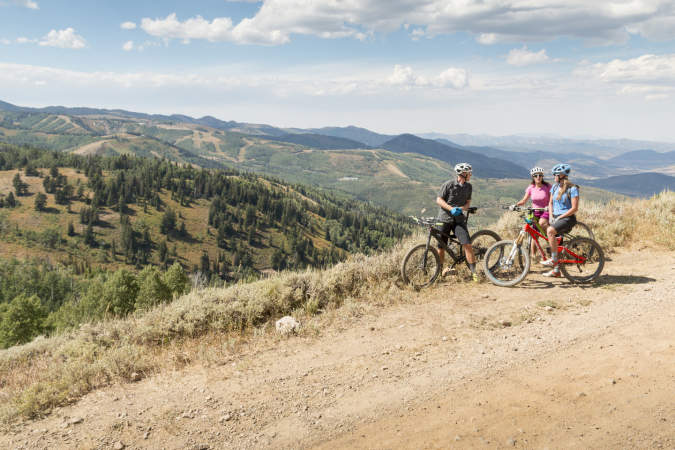 Hiking
The hiking in Park City is all time! Our comprehensive trail system will take you all over the Wasatch with views that will make your mind explode! Stand in awe of high alpine lakes, tree-covered valleys, aspen groves, and granite peaks. We encourage you to check out the hiking trails off Guardsman Pass for an all-around adventurous mountain experience. You'll feel like you are in another world but only 15 minutes away from Main Street Park City!
On Park City Mountain, there is a unique hike-to-lunch experience where you can journey by foot to a dining spot called the Viking Yurt. The Yurt is a short walk from the top of Crescent chairlift, which operates daily from 10 am-7 pm (6 pm on Sundays)—easily reached by Park City's world-famous mountain biking and hiking trails. Dogs welcome! A recommended way to experience the Viking Yurt is to take a scenic chairlift up and then hike down Tommy's Two Step (1.5 miles) to Mid Mountain trail.
Enjoy these articles on the Visit Park City Blog to enhance your hiking experience in Park City!
Horseback Riding
Giddy Up! An iconic adventure in Park City is heading out on the trail with your trusty steed—what a way to experience the awe and wonder of our natural world than by horseback. You'll meander through aspen groves and get your heart pumping on what should be an adventure of a lifetime. If you have limited horseback riding experience, you can find a stable and tour that will allow you to get the most out of our spectacular terrain.
We have many tour operators that can offer authentic western horseback riding experiences that will give you an escape from the hustle and bustle of your life outside of Park City. With thousands of square acreage throughout the valley, some might go a lifetime on horseback and never see the same spot twice. So bring your curiosity and your love of animals to the wild West and take life by the reins.
Fly Fishing
Did you know that a short drive away from downtown Park City is two of the fishiest rivers in the Rockies? The Provo River carves through the Heber Valley and rolls down Provo Canyon. Across the valley, the Weber River connects the Echo and Rockport reservoirs. And both of these waters are blue ribbon fisheries meaning they are quality fly fishing locations where the state ensures that the water is plentiful, the shores are accessible, and the fish keep jumping. When fly fishing season is in full swing, and you're up for the adventure of wading through some of the most beautiful and pristine rivers in the Wasatch Range, check out our host of fly fishing guiding outfitters and tackle shops. Maybe sign up for a lesson so you can understand how to master the art of the cast, as it takes skill, patience, and determination.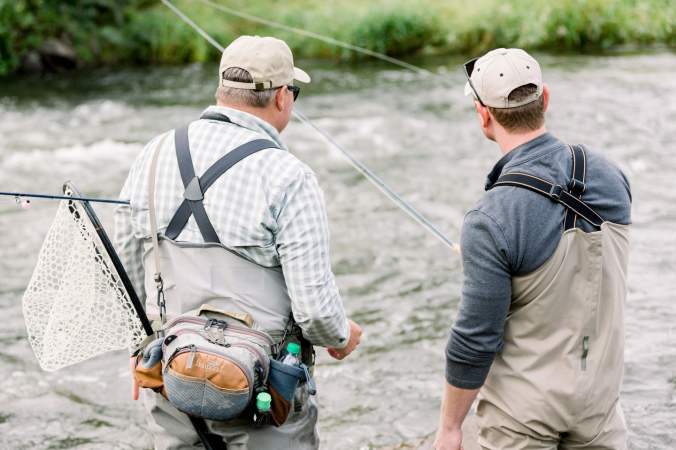 Yoga in the Crater
We have an exceptional and adventurous yoga experience in the Park City area, about 30 minutes from Main Street. Have you ever done stand-up paddleboard yoga in a geothermal crater? Well, join Park City Yoga Adventures for a unique yoga experience where you challenge your mind, body, and balance while enjoying restorative geothermal water that stays at a constant 90-94 degrees. The Homestead Crater was created over 10,000 years ago, and the spring is hidden within a 55-foot tall, beehive-shaped limestone rock. Adventurous yogis tap into water's healing benefits and restorative power and enjoy some meditative breaths while focusing on stability, balance, and core strength.
Outdoor Concerts
One of our favorite summer past times is to enjoy some outdoor music. Mountain Town Music, a local nonprofit, produces over 250 community concerts annually! There are 13 venues scattered around Summit Country for locals and visitors to enjoy music outdoors and soak up what summer is all about in a mountain town - fun, fresh air, and friends. This year, concerts are returning to City Park, close to Main Street, and a mellow adventure would be renting bikes or hopping on a bike share, grabbing some snacks and cold beverages, and heading over to the park to enjoy some tunes.
Check out Mountain Town Music for their full summer lineup.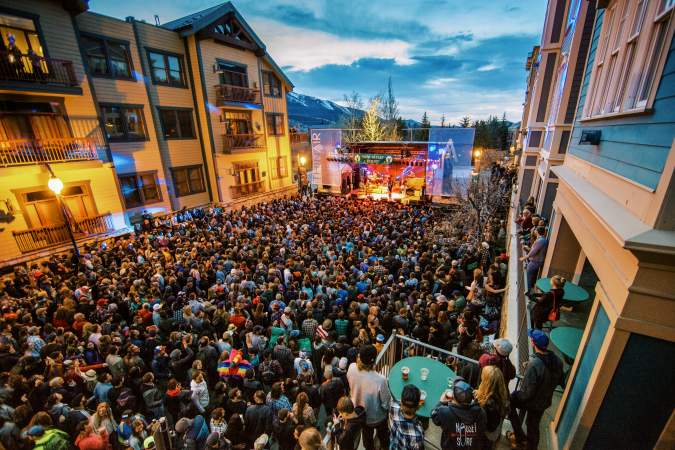 Utah Olympic Park Flying Aces
Do you want to feel adventurous by living vicariously through some incredible athletes? Then look no further than Utah Olympic Park's Flying Aces Freestyle Show! This half-hour choreographed production will leave you breathless as the Flying Aces, a group of Olympians, National Team skiers, and snowboarders, perform acrobatic feats as they soar up to 60 feet in the air before landing in the Park's Spence Eccles Olympic Freestyle Pool.
You can catch the show at 6:30 PM on Fridays and Saturdays, Mid-June thru Labor Day Weekend. Tickets are available now!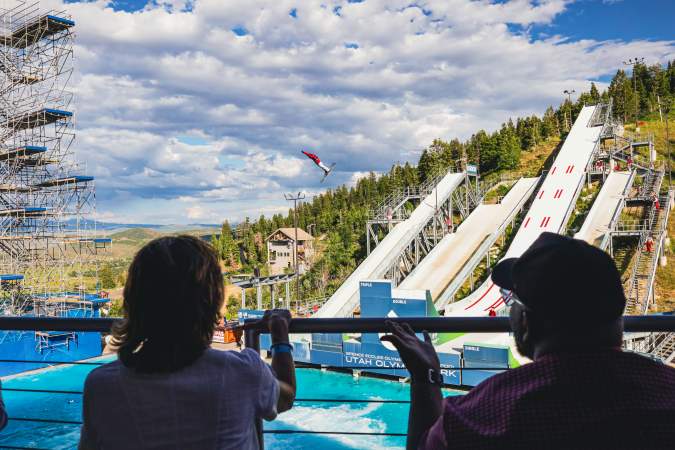 White Water Rafting
With access to many rivers and lakes, water sports are an excellent summer adventure to cool you off from the Utah heat. Rivers will be raging this summer with the snow runoff, so enjoy the refreshing white waters of the Weber River and Provo River by going rafting, kayaking, or tubing. Regarding rafting, there are plenty of options for groups of any size or experience level. Board a raft with family or friends and take an exhilarating ride down the river! 
A few options for guided river rafting include All Seasons Adventures, Utah Outdoor Adventure, Destination Sports and Adventures, and Park City Rafting, which offer a wide range of rafting and kayaking tours ranging in length from two hours to a full day. The tours are tailored to different ages and ability levels so the whole family can join.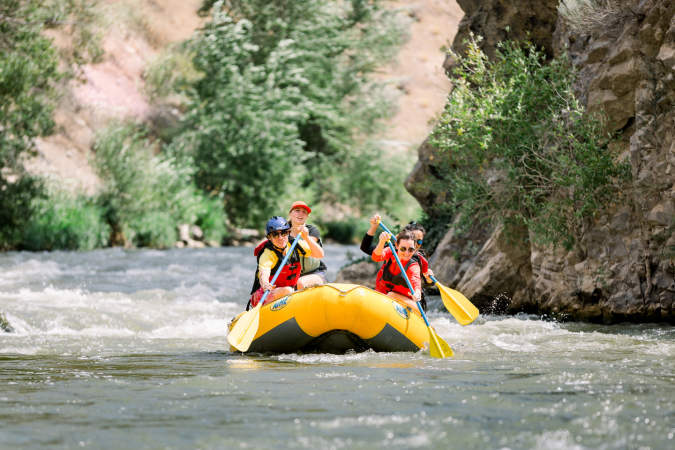 Golf
If golf is more your speed of adventure, then do not fret, as Park City and the surrounding area are home to seven public and eight private courses. And it's true; you CAN golf the same day you fly in. We dare you! Playing in the mountains is truly spectacular. You'll spend an idyllic, vista-filled day taking in the natural beauty of your surroundings while experiencing the fantastic gift to golfers of mountain air, helping balls soar across fairways and making every shot, well maybe not every shot, feel heroic.
Peruse our many courses and set up a tee time for your next golf adventure.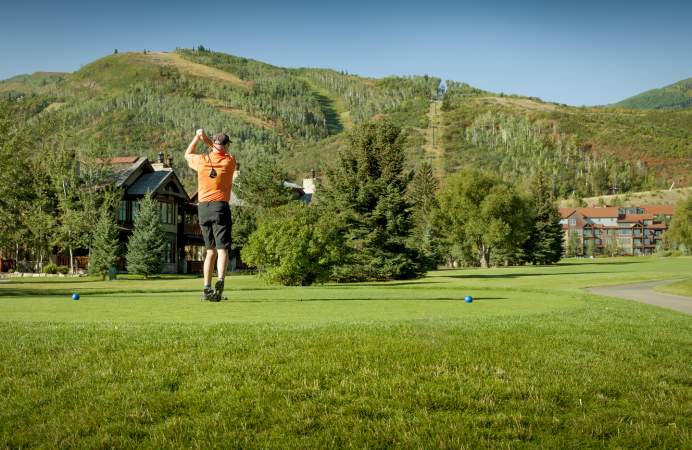 Woodward Park City
This list wouldn't be complete without telling you about our local Adventure Sports Center: Woodward Park City! Woodward has a fully integrated campus comprising a state-of-the-art action sports hub, more than 80 acres of action sports, and mountain parks that encourage intuitive growth and safe progression. In the summer, Woodward has lift-accessible downhill mountain bike trails, comprehensive progression parks, BMX dirt jumps, and an outdoor action sports facility with a skatepark and an indoor facility with foam pits, jumps, and trampolines. Let your child or your inner child run wild!
Book a lesson to get your heart pumping and challenge your comfort zone!
As you can see, we are not short on adventurous activities. We hope this list helps you create an epic "choose your own adventure" while in Park City this summer! After completing a couple of these, you might head to one of our local watering holes, grab a refreshing beverage, just sit, and enjoy the warm mountain air.