It's no secret Park City is rich in mining history. The remains of yesterday can be seen throughout the resort, whether you're high up on a chairlift or hiking through the aspens. In fact, sixty-four of Park City's buildings are listed on the National Register of Historic Places, and most of Park City's summer and winter trail names are an homage to a history steeped in silver, well before anyone realized the real ore lie in the powder-like snow of Utah's dry climate.
What is surprising to many, is just how much of Park City's history is hidden. Below the surface, our 450 miles of trail lie 1,200 miles of mining tunnels which quietly serpentine beneath skiers, mountain bikers, and yearly hikers, one of which, the Spiro Tunnel, is over 100 years old and has recently been rehabilitated and rededicated.
Spiro Tunnel, A History
In 1881 Solon Spiro Arrived in Park City, just 18 years old at the time, buying claims and contributing in great measure to furthering the silver mining that was already in bloom, eventually acquiring more than 800 acres in Thayne's Canyon. It was here he began work on a tunnel that would help in part, to drain the water from his property, but furthermore would support his search for ore, (valuable material) as it is so technically called.
By 1915 Spiro had plans to begin his 14,000-foot development, known quickly after work began as the Spiro Tunnel. But after many years of digging, the tunnel had still produced no significant return on Spiro's investment and by May of 1924, the tunnel was sold at 17,000' to Silver King for $800,000.
Once Skiing was discovered to be the real asset of the mountains, the Spiro Tunnel lived a short life as a novelty chair lift in the '60s, bringing guests up the mountain on what came to be known as the Skier Subway, a 45-minute ride through the tunnel ending at what is today's Thaynes Lift.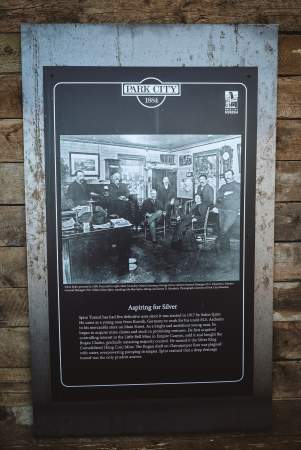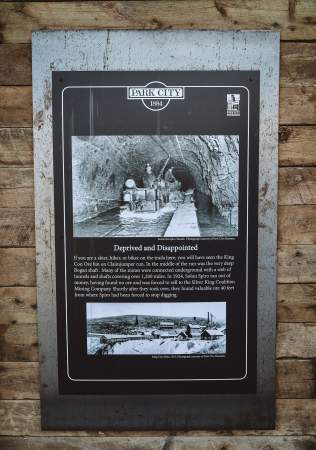 Spiro Tunnel Today
While Solon Spiro never struck it rich, searching for miles below ground and eventually selling to his competition, the tunnel continues to be of immense value. Water flows regularly down the tunnel today, providing Park City with 25-30% of its annual water supply. For the last several years the tunnel has been under renovation, replacing piping and improving ventilation thanks to $4 million dollars in funding. The tunnel itself has been reinforced with liquid concrete to protect it from caving in and pumps anywhere from 4,000 to 10,000 gallons of water per minute.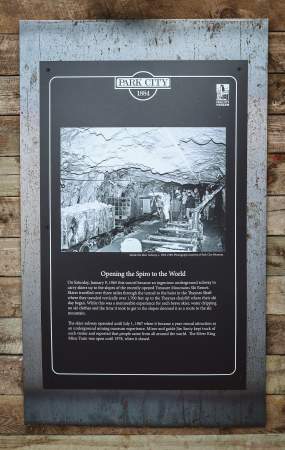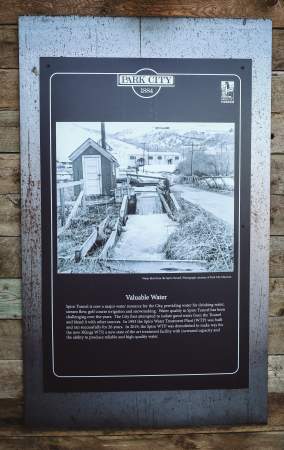 Experiencing History, Today
For those interested in gaining a view into history, there are several ways to get up close and personal with the newly developed Spiro Tunnel.
Visit the plaza entrance in the Thaynes Canyon neighborhood – What was once a warning sign to keep out, is now a well-developed dedication. And, while you can't go into the tunnel, an experience reserved only for the crews working to preserve the next phase of the project, the plaques and photos posted surrounding the entrance give visitors a quick education on the history of the tunnel and a peek inside through the gates.
Park City Museum – likely the most informative option. The Park City Museum offers locals and tourists daily tours of all things Park City. Here is where you'll view one of the original cars from the Skier Subway. Open seven days a week from 10 am - 5 pm. 
Historic Mining Tours – Reserve your spot on this intermediate-level ski tour of Park City's mining history. Tours depart daily from the Park City Mountain Village at 10:00 am near the Eagle Statue, and 1:00 pm at the Trail Map near the top of the Bonanza Express chairlift.