Planning a family ski vacation, especially with children under 12, can seem like a daunting task. Depending on the age of your children and their love for skiing and riding you may find yourself looking for activities off the slopes. Park City has an array of kid-friendly indoor activities for children of all ages.

CLASSES AT KIMBALL ARTS CENTER
Throughout the winter Kimball Arts Center offers a wide variety of classes for children ages 3 and older. Last Saturday, my 7 year old son and I took a Making Pottery Together: Wheel Throwing I class. For two hours we messed around with clay – literally – throwing pots on electronic wheels. Pottery not your thing? There are painting, drawing, photography, metals, glass, and mixed media classes, too. For families traveling to Park City during the holidays this year, Kimball Art Center offers classes themed for Valentine's Day, Easter, and Mother's Day, all of which are noted on their class calendar.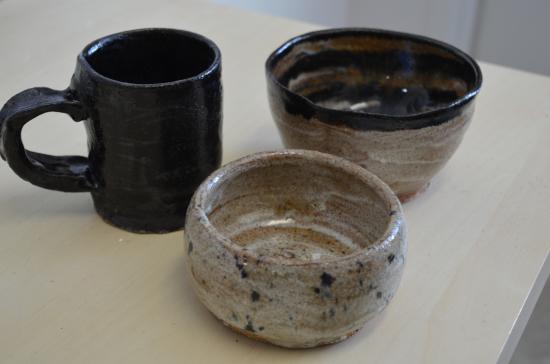 PARK CITY LIBRARY
The Park City Library is a great spot for kids for so many reasons. Let your child unleash their creativity during Lego Club, hosted each Friday from 2:00-3:00 PM. If you're traveling with an infant, you can join the Baby and Me session Mondays from 3:00-4:00 PM, or Toddler Time on Thursdays from 11:00 AM-12:00 PM. Or simply snuggle up in the children's section with a good book and stuffed animal. Head to the library website for a full calendar of activities.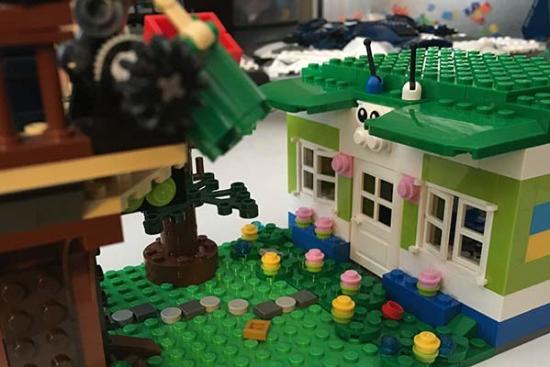 KAMAS POOL
The South Summit Aquatic Center, located in Kamas, has something for kids of all ages. Children can enjoy everything from the shallow kiddie playground, a water slide suited for younger children, a pool climbing wall, and a WiBit Aqua obstacle course for older children. During the winter months, the Aquatic Center is open from 2:30-9:00 PM, Monday-Friday and Saturday from 7:00 AM-9:00 PM with extended hours during Christmas and New Year's.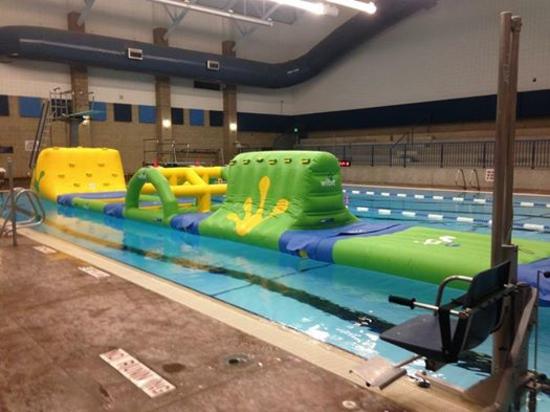 Photo credit: South Summit Aquatic Center

PARK CITY ICE ARENA
The Park City Ice Arena offers open skate times each week, complete with both ice-skate and helmet rentals. They even host Cosmic Skate, during which they illuminate the ice rink with colored lights. The open skate calendar is available on the city's website. 

BLACK DIAMOND GYM
Black Diamond Gym is the perfect place for children to get a little exercise, have fun tumbling, and jump into foam pits. The gym regularly hosts open classes for children ages 5-18 years old, as well as parent/child open sessions for children ages 1-5 years old. Check out their current schedule.

JUPITER BOWL
Jupiter Bowl is more than just a bowling alley. In addition to its 12 lanes, they have billiards, an air hockey table, and a full video game arcade.



CHILDCARE OPTIONS
There are a number of certified sitting services that can entertain your little ones while you take a few moments to ski, get a massage, or go to dinner.