Park City has many attributes: year-round outdoor recreation, fantastic restaurants, and two ski resorts — just to name a few. But outside of the annual Sundance Film Festival, our picturesque mountain town is not often thought of as a Hollywood hot spot.
With the massive new Utah Film Studios, that's changing. The studios, completed in March 2015, have played host to 39 productions since opening, including the Paramount series, Yellowstone, starring Kevin Costner, Luke Grimes, Kelly Reilly, and more.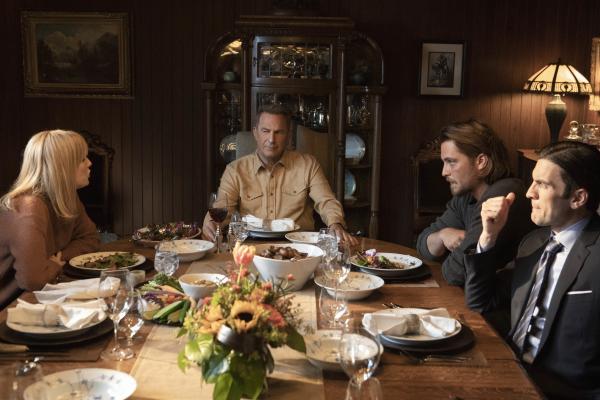 Previously, a number of other well-known movies and television series were filmed in and around the studios, including Wind River with Elizabeth Olsen and Jeremy Renner and ABC's short-lived Blood & Oil, featuring Chace Crawford and Don Johnson.
While film production may seem a strange industry for a mountain town like Park City, it's been a huge success. "A lot of people were wondering how it was going to work at first, but it turned out really well," explains Marshall Moore, VP of operations and marketing at Utah Film Studios. "It's easy to get between Los Angeles and Salt Lake City, and there are lots of great locations to shoot around the studios, so it's been conducive to many types of productions."  
One of those productions is, of course, Yellowstone, which has been a massive hit. Ranked 2018's most-watched new cable series, the show follows the trials and tribulations of the Dutton family, led by John Dutton (Costner). The family controls the largest contiguous cattle ranch in the country. As a result, they're forced to fend off attacks on their land and cattle by their neighbors, including land developers, an Indian reservation, and Yellowstone National Park.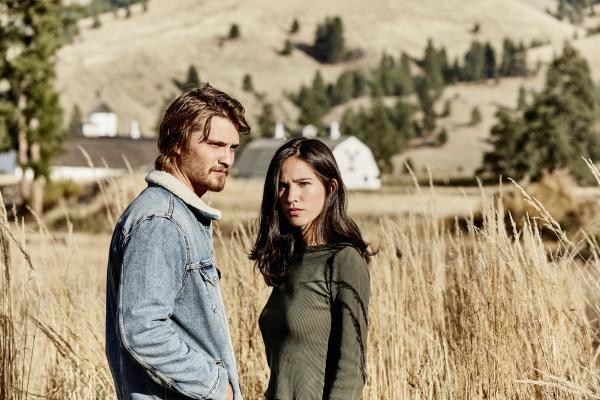 The cast and crew of Yellowstone arrived at Park City's Utah Film Studios back in June 2017, and they've been using the space and surrounding areas ever since. "They occupy all three soundstages, all of the production areas, all the offices, and all the sets — about 11 different sets in all," Moore says. "As the show grows in popularity and launches new storylines, the set must morph and grow with it — the studio is now busting at the seams."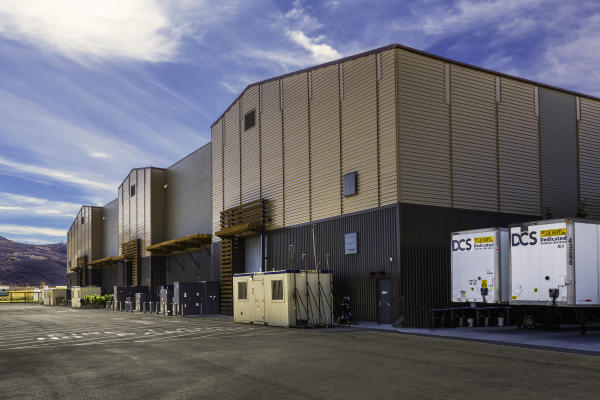 Inside the massive building off Kearns Boulevard, the crew has set up sound stages for filming most of the interior scenes of Yellowstone Lodge. There, you'll find the dining room, living room, John Dutton's office, bedrooms, and more, all set up for filming. That's also where the bunkhouse is located, along with other key interiors from the show, such as the Montana governor's office.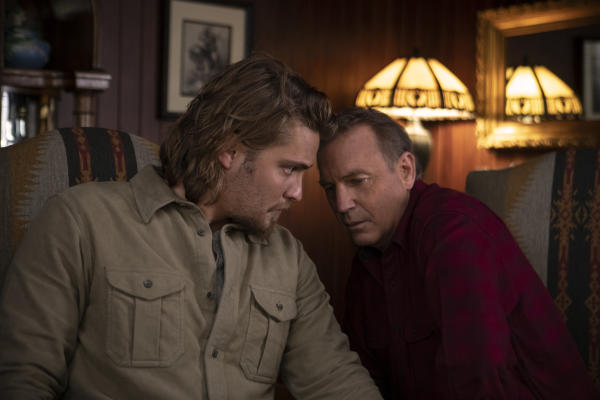 If you've watched the show, you know that many of the scenes take place outdoors. Most of these are shot in many of Park City's stunning surroundings: Coalville, Oakley, Kamas, Heber, Morgan, Francis, Springville, Echo, and Heber have all served as production locations. 
The Location Scouting Process
How does the Yellowstone crew discover these gems around our mountain town? We asked Yellowstone's location manager, Dustin Daniels, to give us the run-down. "Finding locations is a tricky business," Daniels tells us. "First, we get a script, have a concept meeting, and break down the script: Do we need a rodeo, a country club, or a lonely road?" 
Then, they send out location scouts to find these places. "Once we have options, we come back to our show director, production designer, and together we make decisions as to what looks the best and what works the best," Daniels says.
They also figure out how to film these scenes logistically, he explains. "We have to consider: Can we bring a crew of 150 people on set and get this done?" They must apply for permits, talk with local law enforcement, and inform neighbors what's going on.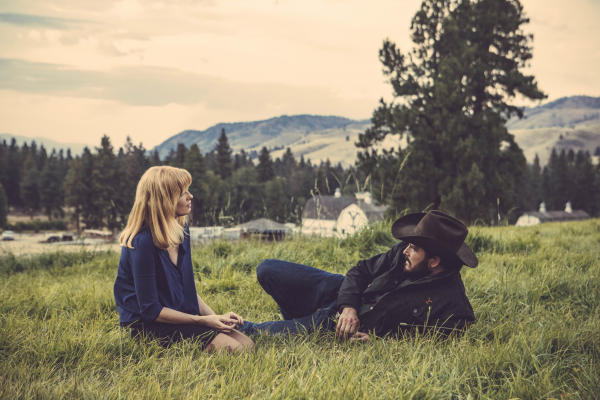 One of the most frequently used locations for Yellowstone is the gorgeous Thousand Peaks Ranch in Oakley. It's used for many of the ranch scenes in the show, and it also served as the main location for Wind River. You won't find the iconic Yellowstone ranch there, though; that's actually located in Darby, Montana, where the cast and crew go for a few weeks at the end of shooting the season to get some exterior shots. 
Another common location used for shooting in Park City is Promontory, a country club right outside town, which served as the country club that Dan Jenkins (played by Danny Houston) developed. If you've been watching the show, you might have noticed that the storyline changed and Jenkins moved into a new "office" — the role of which was assumed by Park Meadows Country Club. 
One other local spot you'd likely recognize: the Park City Library. When one of the characters, Monica, is shown walking out a classroom, the setting isn't "Bozeman University." It's actually our very own library, located right in Old Town off Park Avenue. 
Daniels and his team also must ensure the accuracy of sets. Although most of the show is shot in Park City, the storyline does take place in Montana — not Utah. "When we shoot on 25th Street in Ogden, for instance, we have to shut down the main road, change store signs, and change any signs that say Utah," Daniels says. "Every time we go back there, we have to change the name of the coffee shop again!"  
Finally, Daniels and his team play an important role in community relations with Park City residents and business owners. "We want to make sure the community isn't ever upset with us," he says. "We want filming scenes to be a cool, exciting experience for everyone involved."
Daniels also mentions that the cast and crew have grown to love Park City, and they've been enjoying the local restaurants and outdoor recreation. "Park City has been super welcoming to us. And if my department has done a good job, then the community will continue to welcome us."