While Park City is most often thought of as a ski destination, its off-slope activities are plentiful. For when you want to give your ski legs a break, or just try something new, consider the following:
1. The Escape Room
Park City Escape Room: If you haven't tried an escape room yet, this is a fantastic one to try (and if you've been to one, you know how fun they are). A mix of puzzle, mystery, and adventure, the escape rooms will have your family working together against the clock on fun challenges to see if you can escape before time runs out. There are even rooms that are open to all ages, so it really is a great experience for the entire family.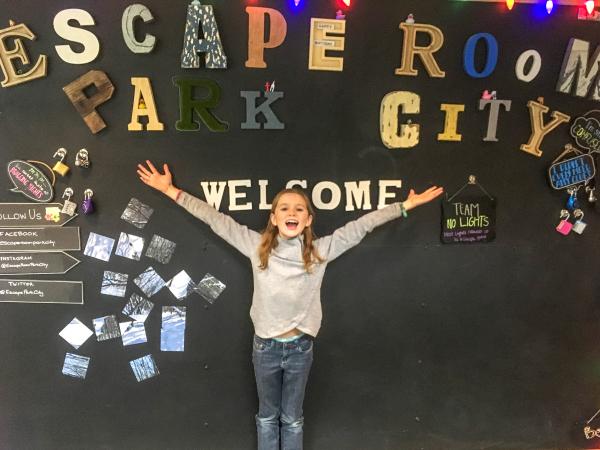 2. Tubing at Woodward
This classic family winter tradition has now become easier with our recent upgrades including the addition of a new magic carpet and an increased number of lanes for tubing! Woodward Park City offers snow tubing with conveniences to produce nothing but smiles for the whole family.
3. Stroll Historic Main Street
Park City's Historic District, immediately surrounding beautiful Historic Main Street, offers a wide variety of entertainment and activities.  From shopping at one-of-a-kind boutiques to browsing the many art galleries, and brushing up on both your mining and ski history at the Park City Museum – you'll get a real feel for the heart of Park City.  Grab lunch at one of the award-winning restaurants along Historic Main Street.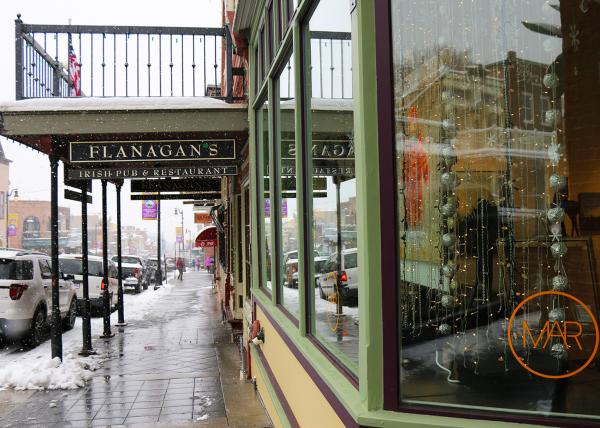 4. The Paint Mixer
A guided painting opportunity that requires no previous painting experience, The Paint Mixer, located on lower Historic Main Street, is entertaining, fun, and the perfect introduction to art.  The Paint Mixer offers a social setting and includes on-site wine service, or, try a class geared specifically towards kids for a fun, family-friendly experience.  The best part? You can take your masterpiece home with you!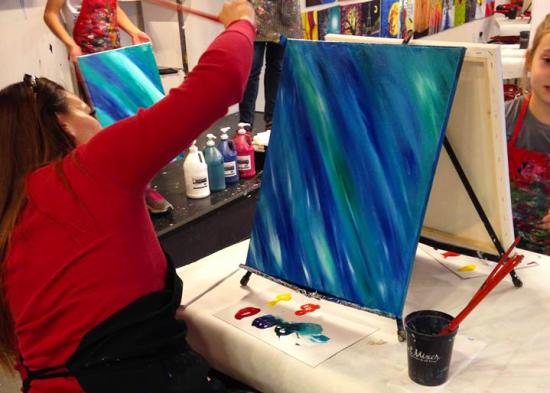 Photo credit: The Paint Mixer 
5. Fitness and Wellness
For those who want a break from the slopes, but want to keep active, Park City offers a variety of fitness centers with drop-in options.  Swimming, tennis, spin classes, or time spent with a personal trainer are all great ways to exercise inside.  Follow these up with time in a steam shower, or, if you're in need of deep relaxation, treat yourself to a day at the spa.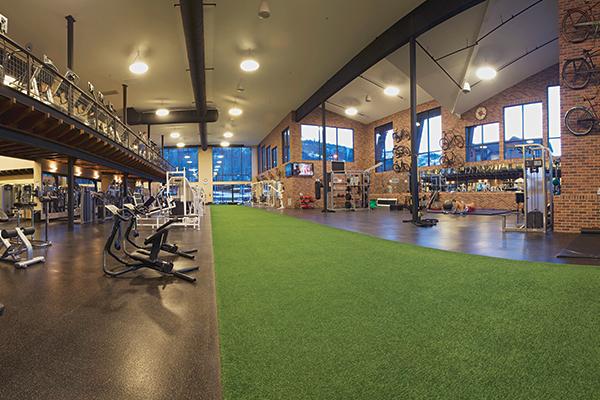 Photo credit: Silver Mountain Sports Club & Spa
6. Dog Sledding
A perfect way to rest your legs, dog sledding offers unique views and access to more remote areas with stunning views, peace, and quiet in the areas surrounding Park City.  Dog sledding is great for families to enjoy together, or for those looking for an escape, a romantic activity for two!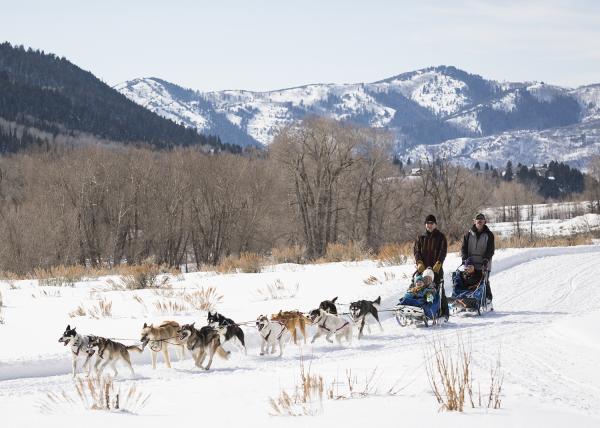 7. Kimball Art Center
Not only is Kimball Art Center's main gallery (with rotating special exhibits) open daily and free of charge, they also offer numerous opportunities for classes and studio time.  Offerings include art classes for young children like Winter Art Wonders for Tots and Gingerbread House Sculptures, and then for adults, a Screen Printing and Wine Drinking Workshop geared towards adults 21+ years old. Head to Kimball Art Center's website for a complete list of classes, private group class offerings, and more.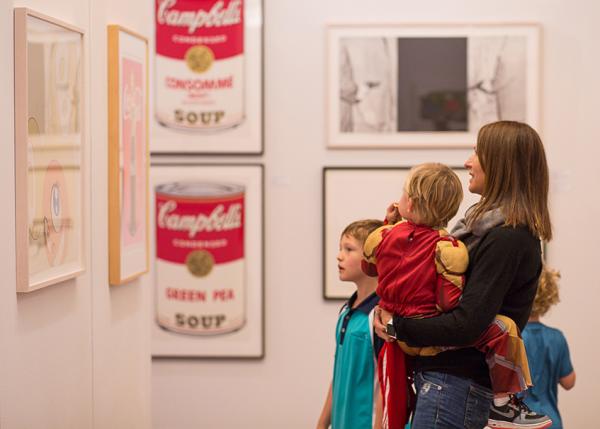 Photo credit: Kimball Art Center 
8. Snowmobiling
Have the need for speed? A perfect way to experience nature in smaller groups, snowmobiling offers a unique opportunity to meander through aspen meadows and pick up a bit of speed through wide open space – it's a fun way to spend the day as a family or with a group of friends.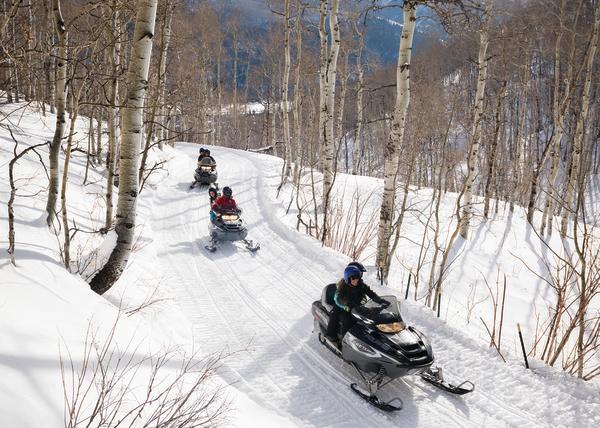 9. Snow Biking
Utilize a different set of muscles while riding a fat-tire bike throughout Park City's trail system.  These bike's over-sized tires allow you to glide atop the snow-covered trails with ease and give riders access to terrain not otherwise accessible by bike during winter months.  Many of the area's outdoor outfitters offer bike rentals, and some even offer tours.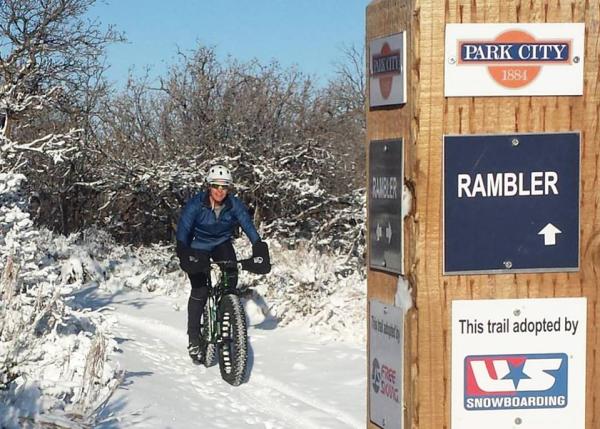 Photo credit: Storm Cycles 
10. Utah Olympic Park
Brush up on your Olympic history with a guided tour of Utah Olympic Park, or a walk through the Alf Engen Ski Museum and Eccles 2002 Olympic Winter Games Museum.  Cap off your day at the Park with a thrilling ride on the Comet Bobsled.  Other winter activities and hours vary – check out full offerings on Utah Olympic Park's website.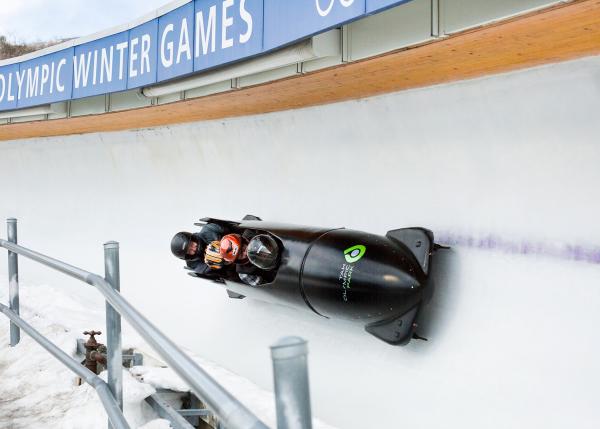 In addition to Park City's many activities, there are also a ton of great, family-friendly events to enjoy.  Visit our website to explore the full events calendar.