Getting To Park City
Park City is Closer Than You Think
There are few things more American than loading up your car with your favorite people, creating a playlist of great tunes, grabbing snacks, and hitting the open road. The possibilities seem endless until you realize that you have to narrow down a destination. If you're looking for a road trip destination with lots of outdoor recreation, lots of fantastic dining options, excellent lodging variety, great weather, and plenty of charm, you'll want to visit Park City! Luckily Park City, Utah is within a day's drive of most western US cities, so it is the perfect place to escape on vacation.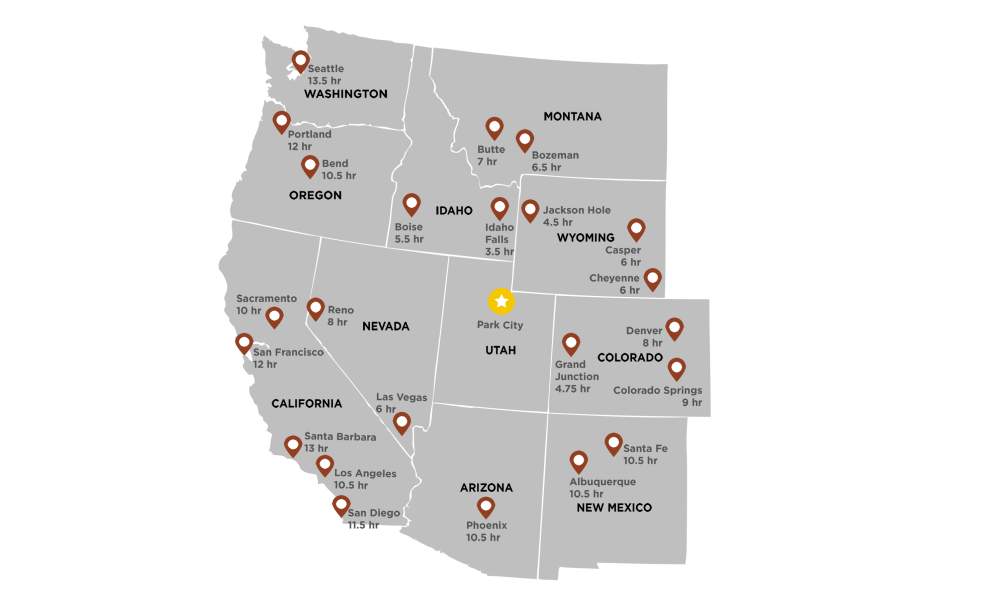 Park City, Utah is less than half a day away from anywhere in the United States, and once you land at Salt Lake City International Airport, Park City is an easy, 35-minute ride from the airport. The airport is under renovation with the first phase to open in 2020 and the second phase to be completed in 2024. The new airport will accommodate 26 million passengers and will replace the five existing concourses with two linear concourses—the North Concourse and the South Concourse—which will be connected by a passenger tunnel. The first phase will include a new terminal, a new parking garage with double the capacity, and portions of the two new concourses. The new concourses will be able to accommodate larger planes and all gates will have boarding bridges.
Transportation Services & Car Rentals
Park City has several transportation companies that offer fast and convenient round-the-clock service to and from Salt Lake International Airport - everything from limos to vans to buses.