Along with great weather, Park City has so many things to get into no matter the time of year or the wardrobe nature decides to wear. Here's a short weather and events guide to help you and your attendees prepare.
After all, you might have a good idea of what the weather is like during the winter, but do you know what to expect during the spring, summer or fall? Uniquely (and conveniently) settled into the Wasatch Mountains, Park City has urban tendencies but remains true to its geographic assets.
Take a peek into our seasons…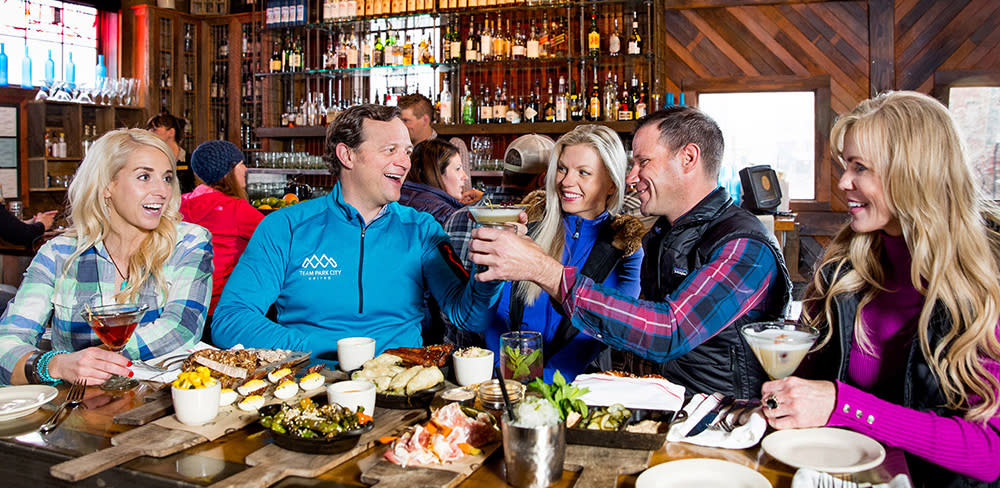 From weather to great group rates, Park City really blossoms in the spring. March tends to start off a bit chilly (35℉/1.7℃) with May capping out at a cool, yet surprisingly comfortable 60℉/15.5℃. The weather is perfect for bouncing around downtown and taste testing all the great breweries.
The Spring Grüv festival in March is one of the quirkiest events to experience, with pond skimming mascots, live music and a neighborhood crawl. On an especially chilly spring night, attendees can settle in and watch a show at the historic Egyptian Theatre—an homage to King Tut—where they can catch some iconic musical acts, comedy shows and live theatrical performances.
Rates: For your spring meeting, mid-April through mid-June is Park City's value season for meetings, where planners are able to get the lowest venue and lodging rates over any other time in Park City.
Activities: See the list of 10 springtime events and activities that will awaken your meeting, your attendees and your itinerary.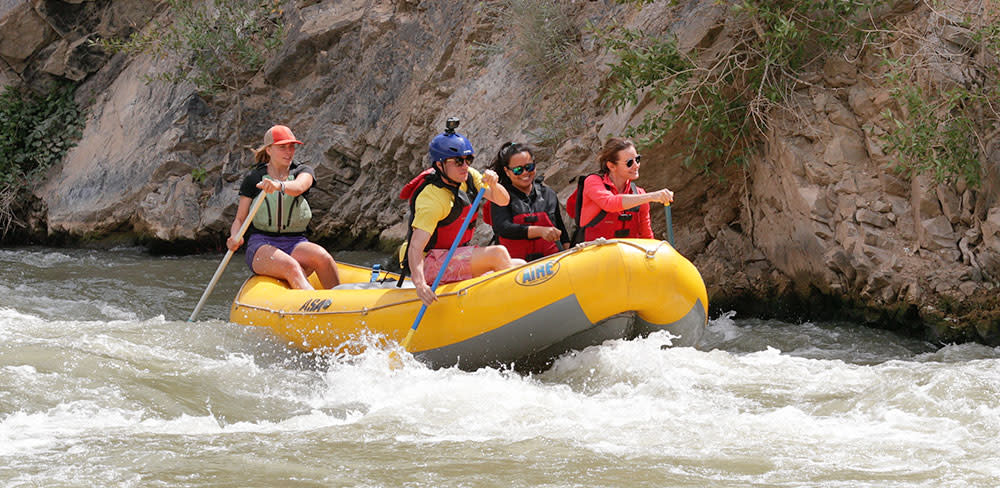 Ahh, summer…the golden season. Quite possibly, one of Park City's best-kept secrets. The highs can range from 75℉/23.8℃ to 82℉/27.7℃, with July being the warmest month. Being surrounded by some impressive natural wonders, Utah is never a dull place when the sun is shining.
June hosts one of the world's largest al fresco dining experiences—Savor the Summit—an outdoor dining party under the peaks. Since July packs a punch with that mountain warmth, river rafting is a perfect way for your group to test the waters and make some memories! Throughout the season, multiple Park City spots host a slew of concerts, boasting a variety of acts like the hugely popular or local musician legends.
Rates: The summer rates of our mountain town can be easier on planners' budgets since it's a season where Park City has lighter footfall.
Activities: From adventurous and exciting to mellow and unwinding, see the list of 10 must-do summertime activities for your groups to explore.
Early autumn always starts strong. In September, the cool air mixed with the warm sun (65℉/18.3℃ average) is perfect for group experiences like the Autumn Aloft hot air balloon launch and Park Silly Sunday Market (great for those attendees planning an extended stay soaking up a weekend in Park City). In mid-September, there are two days to enjoy the "best little mountain music festival in America" on historic Main Street. Attendees can see and hear live performances, storytelling and collaboration by more than 40 singer/songwriters at the Park City Songwriter Festival.
October is a bit chillier at ~59℉/15℃. Taking a drive through the mountains and canyons to see the autumn leaves is a wonderful way to spend a free afternoon. November is approaching winter levels at 44℉/6.6℃. This kind of weather is perfect for perusing Historic Park City to out the boutiques, grab some brunch or just enjoy a nice cup of cocoa in a warm cafe.
Rates: It is a perfect time to take advantage of low travel rates while getting in some R&R.
Activities: Fall foliage can't be missed in Park City, and neither can these 10 group activities.
---
All it takes is the right wardrobe and curiosity for discovering something different for your group to get the most out of their Park City meeting…in any season. Check out their official webcams for a sneak peek, you know... Just in case!
For more information on group rates, itinerary inspiration and much more, reach out to the team at Visit Park City. The help is complimentary and they're ready to get to work to help you plan your best event yet.