Over 15 years ago, Park City hosted five events during the Salt Lake 2002 Olympic Winter Games, where people from around the world crowded our mountainside to cheer on their nations and compatriots.
And although the games have long passed, Park City's connection to the international sporting event remains strong, and the exhilaration of our past Olympic legacy is still electric in our mountain air.
Less than ten miles away from downtown Park City, you'll find one of the most unique meeting environments in the country, Utah Olympic Park—where at 7,300 ft. elevation, attendees can be made into Olympians for a day. From mountain biking to skiing, to alpine water slides and extreme tubing, there are more activities than you can imagine.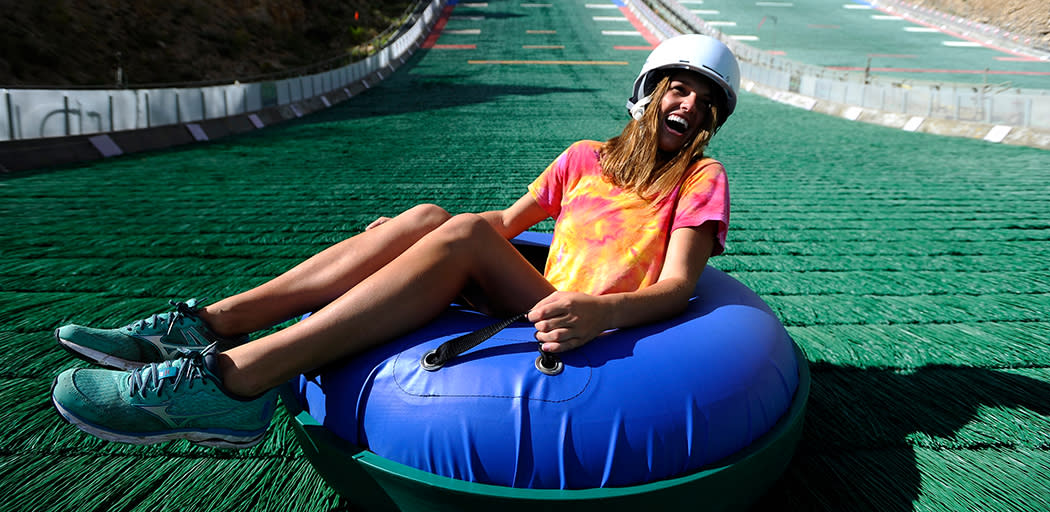 Utah's Olympic Exploratory Committee (OEC) gives us another Olympic thrill; the committee recently released the news that Utah will bid to host the Olympics again at the Winter Games in 2030.
Andy Beerman, Park City mayor and OEC member, has no doubt the destination will make an excellent host again saying, "We have the advantage of having hosted the most successful winter Olympics of the modern era. We have maintained our venues, we have continued to improve our infrastructure, especially transportation, and our residents have an ongoing passion for winter sports."
Get excited planners. Park City's world-class facilities and its ability to host the most celebrated sporting event in the world makes our destination one of the most experiential locations in the country.