"A great experience at IMEX Las Vegas, joining Park City Chamber/Convention & Visitors Bureau as a Hosted Buyer. Good networking with representatives from the different venues in Park City. Got to learn more about a great year round destination for meetings, had a fabulous dinner with our group at Searsuckers in Caesars Palace and then attended a once in a lifetime concert with Elton John! Well taken care of! Thank you Park City Chamber!!: - Connie Holtan, Administrator, M&I Sales NAM, Egencia
If you missed us at IMEX, submit an RFP to learn how Park City can elevate your meeting.
The awarded exhibition was just voted on the list for the 10 Must Attend Conferences.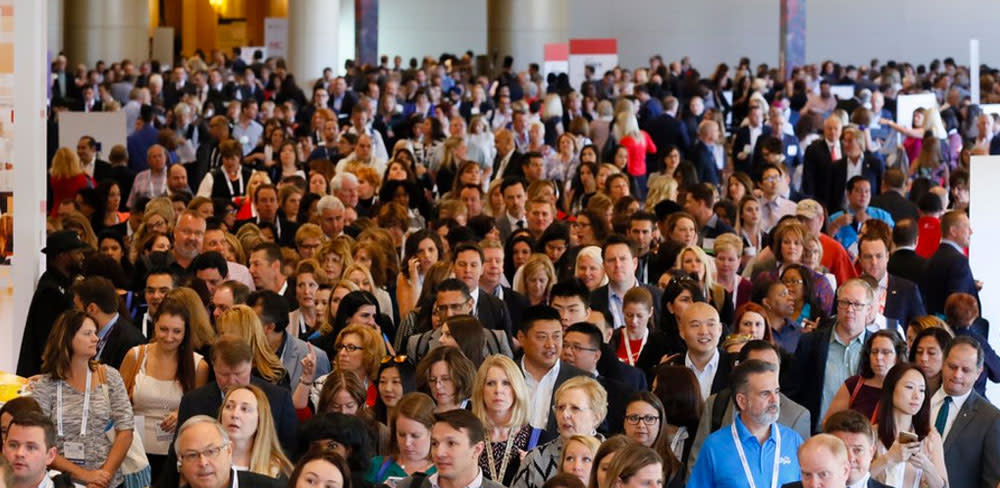 ...Attend, We Did.
IMEX America is the largest meetings tradeshow in North America, bringing over 15,000 people together from all over the globe to plan meetings. IMEX partnered with Meeting Professionals International (MPI) to kick off day one of MPI educations sessions & Smart Monday. Following, were three days of scheduled appointments with Hosted Buyer's, along with networking opportunities, wellness sessions, and community service projects.
… And Exhibit, We Did.
The Park City Group Sales Team along with our four partners—Deer Valley Resort, Westgate Resort, Park City Mountain Resort and Hyatt Centric—had over 80 scheduled appointments and several walk-in's throughout the show.
Planners also had the chance to win a trip to Park City through our photo booth, which included airfare up to $500, two nights lodging and two days to experience all Park City has to offer. Learn more about our 48 Hour Experience.
We gained invaluable insights and education on the two big themes that characterized the education program for #IMEX16—the sharing economy and "where personal meets professional".
"Sharing Economy"
---
---
Platforms such as Showslice Ltd, VizEat, Experient, Meetings Booker, Bizly are all pioneers in the rising socio-economic trend know as the sharing economy.
#IMEX16 explored why the meetings industry should care about these increasingly popular platforms, and addressed three key issues regarding this rising economy:
Measures to ensure customer protection
New expectation and value we place on personalization
Changed expectation for transparency in the meetings industry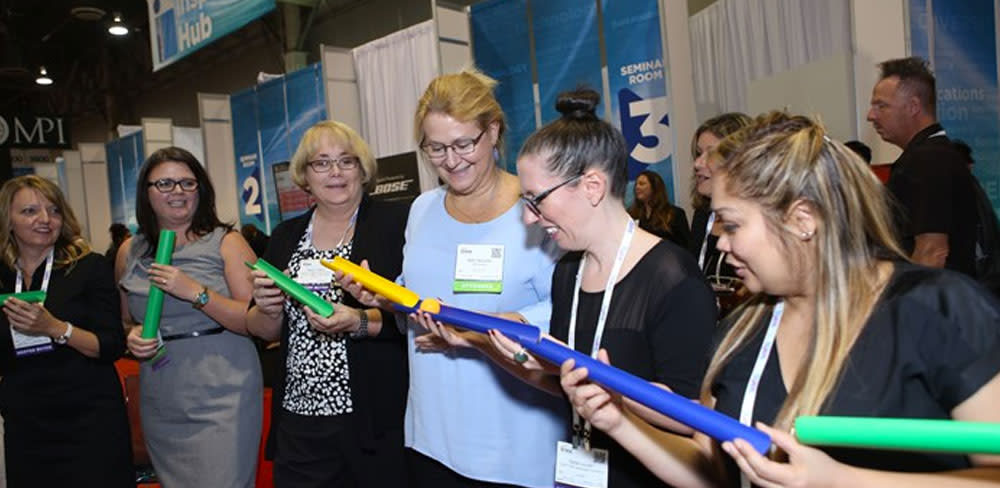 "Where Professionals Meet Professionals"
This theme emphasized the importance of investing in your personal development, and how doing so will inevitably help feed your professional development.  IMEX's networking opportunities, wellness sessions, and community service projects coincided with this theme.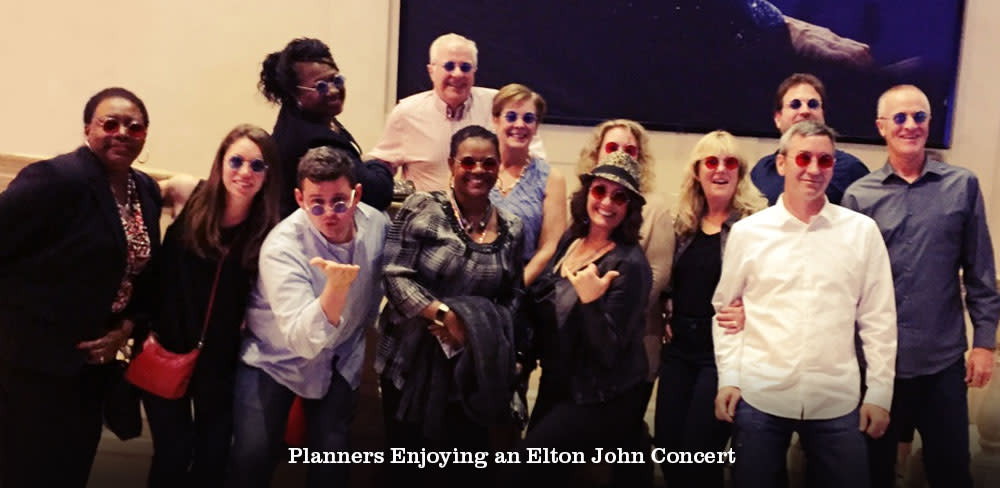 Not Everything Stays in Vegas…
Our Takeaways From #IMEX16:
This was also the first year that Park City did not participate in sponsoring Smart Monday. Instead, we decided to try the Hosted Buyer Program – it was a great success! We hosted eight planners during the show, which included two breakfasts and one dinner followed by an Elton John concert.
Having the ability to meet with these planners face-to-face and answer their questions about the destination contributed to the success of Park City at IMEX America. We all came back with either a lead or potential business opportunity.