From the annual Sundance Film Festival to the Winter Olympics, Visit Park City knows how to host an event fit for every season. If you couldn't make it to our Four Seasons of Fun gathering during Connect Marketplace this year, take a glimpse at what could be in store for your next meeting or event.
Step off the chairlift with us and envision your attendees taking in the beauty of Park City, a glass of wine or craft spirit in hand, mountain air in their lungs, and smiles on their faces.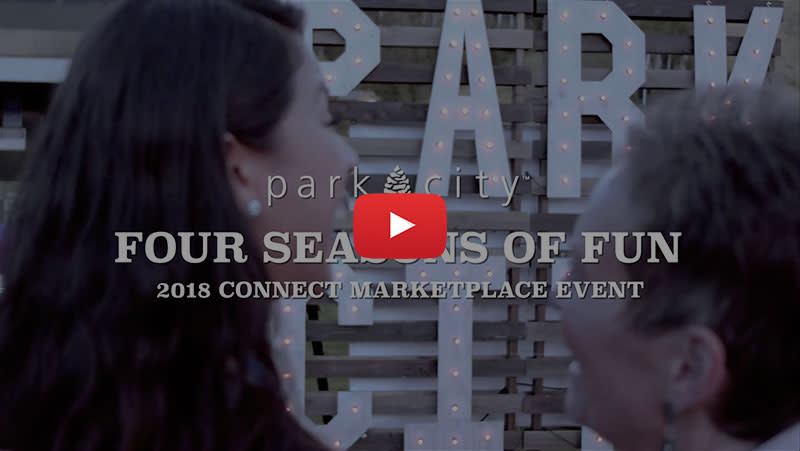 Oh, The Possibilities...
Visit Park City wouldn't have it any other way: attendees arrived at the Four Seasons of Fun event in true mountain style – right off Deer Valley Resort's chairlifts and into the main gathering. As guests noshed on award-winning cuisine from Deer Valley, High West Distillery served up flavorful whiskey drinks with friendly pleasantries. Among the networking and excitement, attendees snagged their spots for an up-close view of the Olympic Freestyle Show, put on by Olympic athletes in training from Flying Ace Productions.
Guests were then taken to Park City's Historic Main Street for the after-party at O.P. Rockwell Cocktail Lounge & Music Hall, a two-story venue with an underground bar that gives off some serious speakeasy vibes. Attendees grooved to two musical acts while the sipped specialty cocktails and snacked on delicious appetizers. O.P.'s is one of Park City's most popular bars and made an excellent venue to finish the evening.
Reach out to the team to learn more about the Four Seasons of Fun event, or to start planning and creating ideas with us for your next meeting or event.