Not only does our food-centric town astound with mouth-watering cuisine, but nestled inside its 17 square miles, you can easily pair eating options with authentic experiences. Take a look at four places to plan a dining adventure for your group.
The list doesn't stop here, though. To begin planning your itinerary of cool dining adventures, start your RFP with Visit Park City. Also, feel free to pass this along to your friends and colleagues to give them some ideas.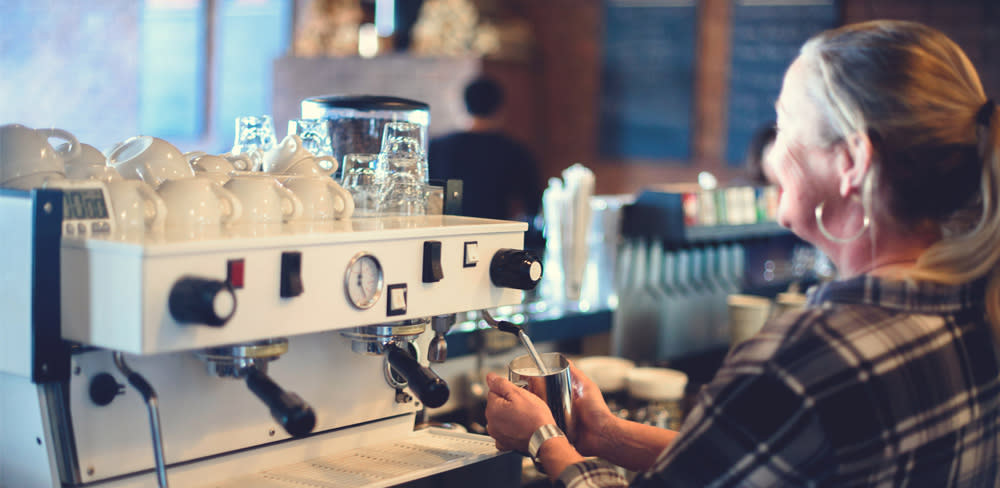 1. The Eating Establishment:
A Park City Landmark
The town's oldest restaurant, co-owned by Ty Burrell
One of Ty Burrell's favorite Phil's-osophies from Modern Family: "Success is 1% inspiration, 98% perspiration and 2% attention to detail." (You've got to love it!) So, what are some details of The Eating Establishment that set the restaurant apart from other eateries in Park City? Well, during the warmer months, attendees can enjoy patio dining along the historic sidewalks of Main Street, soaking in the mining town spirit as the world goes by. Inside, they'll find a cozy fireplace, an enclosed atrium with ample natural light, a renovated bar, and an open-concept kitchen (complete with an energy from the kitchen that one would expect – clinking, clanking and sizzling sounds to get the appetite going).
Features:
Three flexible spaces
Patio dining for around 20
Indoor seating for approximately 90
Full buyout options and a hands-on, can-do staff
Easy accessibility from the Main St Trolley or Park City's free bus system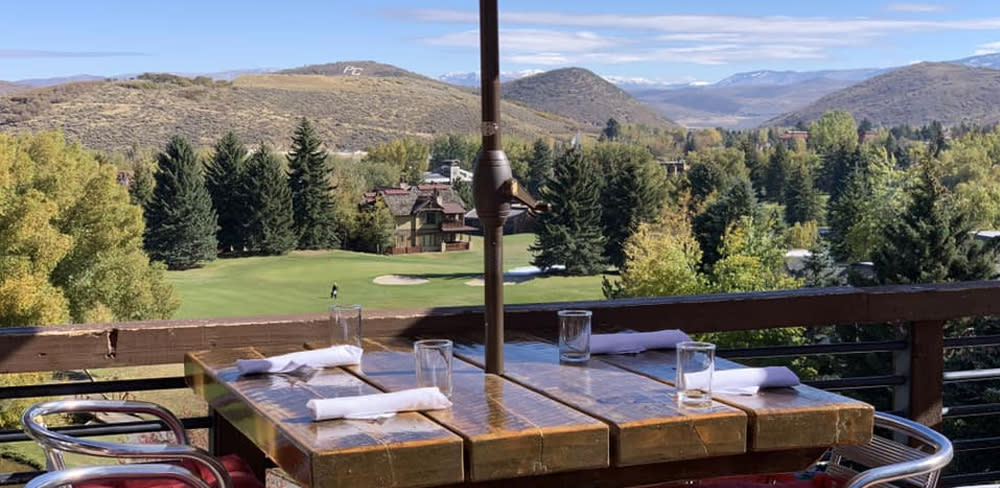 2. Silver Star Café: One of Park City's Most Acclaimed Restaurants
360-degree, mountain views served with 'roots' cuisine and live music
This family-owned treasure has been named as a "Hidden Gem in Park City" and "Park City's Best-Kept Dining Secret" by USA Today; "Best Lunch and Dinner in Park City" by Forbes; and was praised on the Food Network series Diners, Drive-Ins and Dives. Tucked away at the base of the Silver Star ski chair at Park City Mountain Resort, Silver Star Café offers groups top-notch dining and casual elegance without the pretension.
Features:
Accommodations for around 50 attendees
Flexible accommodations for larger groups
Views overlooking the mountains and the pristine greens of Park City Golf Club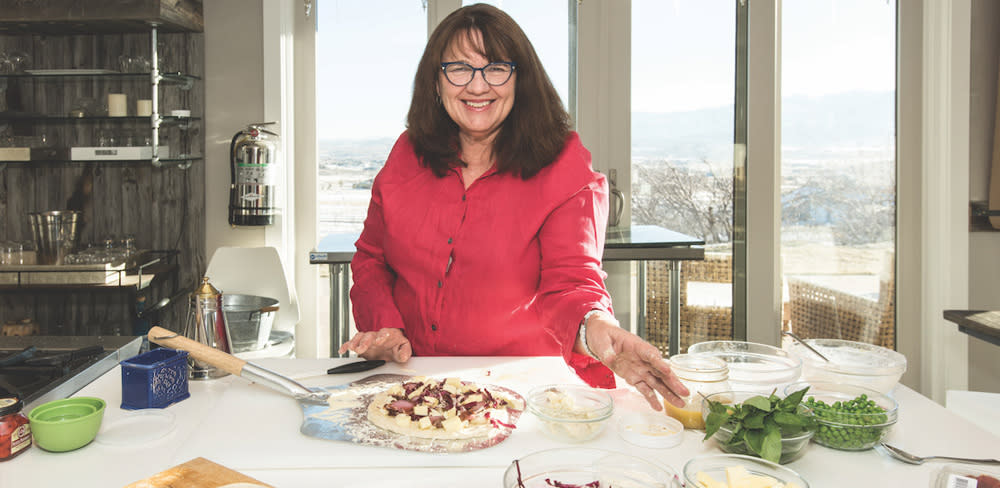 3. Mindful Cuisine: Not Your Average Dinner Party
Blending hands-on gourmet cooking with socializing, in a beautiful mountainside home
Mindful and…magical, this immersive experience fosters teamwork, artistry, and a sense of belonging. From the veteran chefs of your group to those who have never cracked an egg, people of all skill levels will love transforming farm-fresh ingredients into delectable meals. Chef Linda and her husband have created a cozy but refined culinary class that feels like a world away.
Features:
Accommodations for up to 15
Commercial-grade kitchen
Prix fixe or custom menus
Food and supplies provided
Take-home recipes
Wine cellar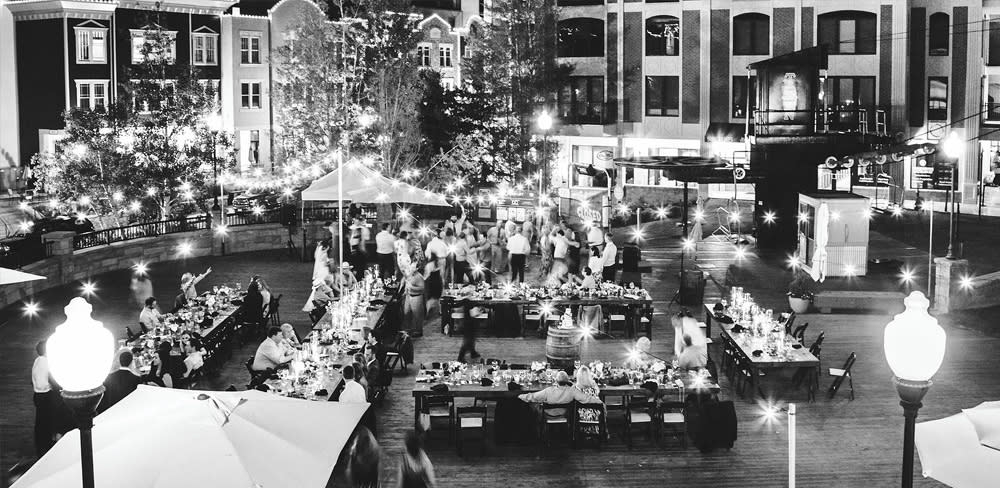 4. The Bridge Café & Grill: Historic Park City's Largest Event Space
Owner Emerson Oliveira ventured to Park City from Brazil to spectate the 2002 Winter Olympics. Mesmerized by the beauty and possibilities of the town, he decided he couldn't leave.  Now in its 10th year and as one of the few places on Main Street that can hold large groups, The Bridge Café & Grill is a downtown open space like no other. While enjoying flavorful, American dishes with a Brazilian twist, attendees will experience the quaintness of a historic city setting and the expansive views and space of the outdoors.
Features:
Full buyout options
Accommodations for up to 600 people
Accessibility from the chairlift
Deck dining at the center of the entire space
Easy accessibility from the Main St Trolley or Park City's free bus system