Fall can be an elusive time in the mountains. The mild, crisp air and the autumn leaves make their debut for just a short period. If you don't take advantage, you might miss it. Fall in Park City is one of the most ideal times to have your meeting. There are numerous happenings and activities that are excellent during the fall season. The following is a list of 10 must-do activities for your groups to explore.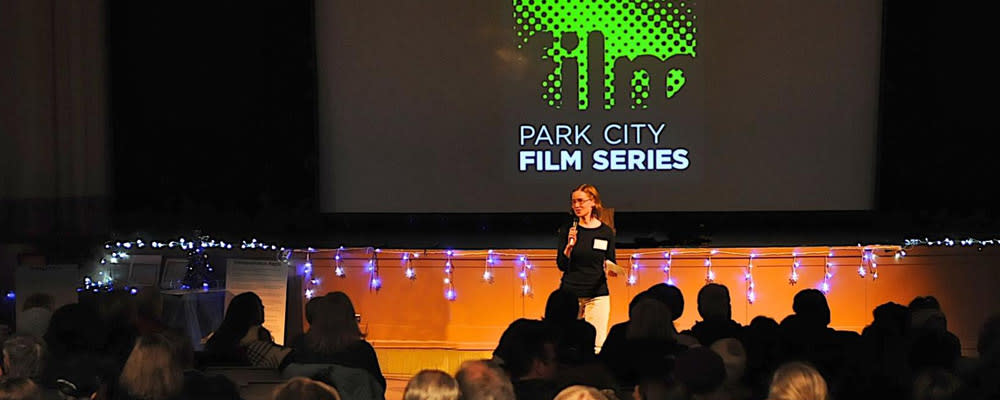 1. Gather Your Group of 'Eberts'
When you visit a big chain movie theater, you don't exactly get an exclusive experience. Your groups can screen a film at the Park City Film Series and become a part of the community. Enjoy selectively chosen films that range from independent features and documentaries to world and local cinema.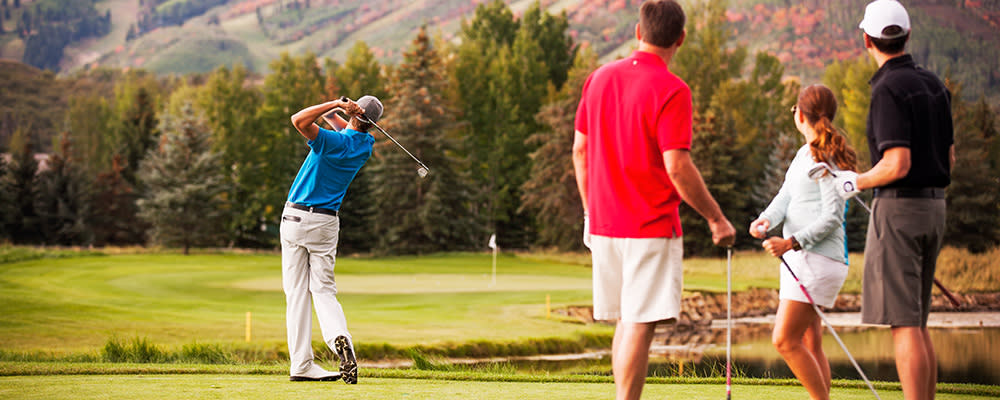 2. Team Building Adventures
Create team building adventures for a fully customizable and flexible business adventure for your team. Park City Teamworks' has popular excursions like the Alpine Discovery—a hybrid of mountain orienteering, hiking, and special challenges, and accommodates groups of 15-150+ people.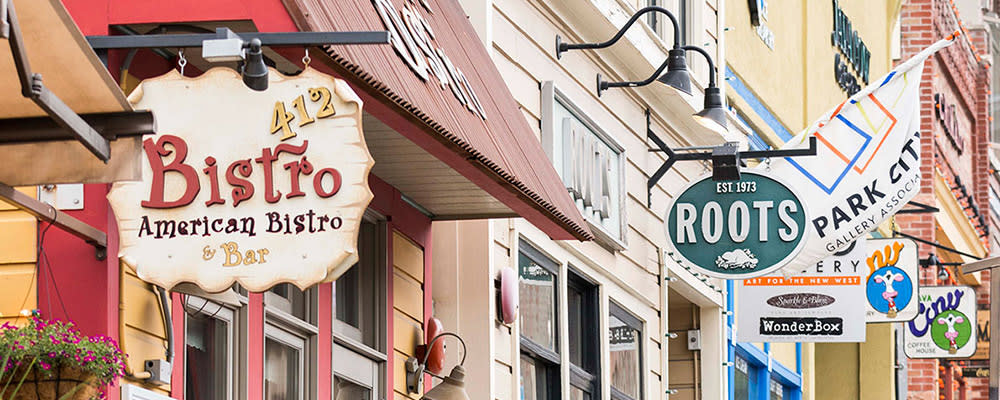 3. Shop Historic Main Street
Nestled in the heart of Park City is our Historic Main Street. This thoroughfare for shoppers is charmingly lined with boutiques, galleries, outdoor shops, gift shops, bookstores restaurants, and more.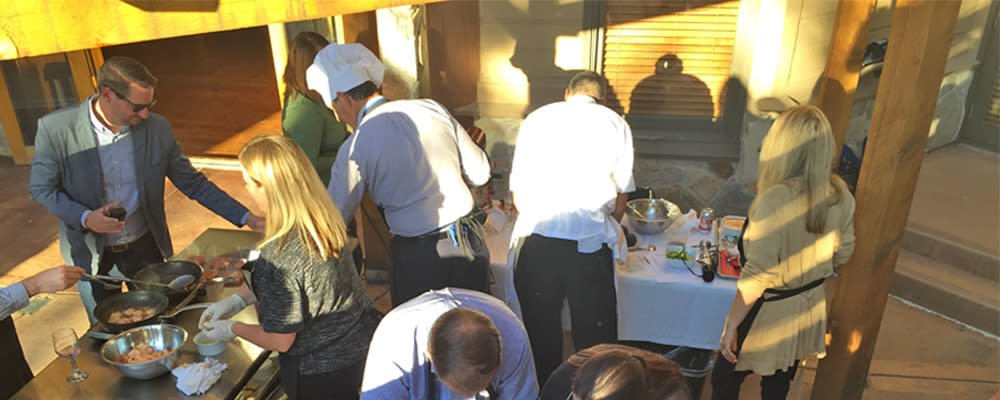 4. Team Building in the Kitchen.
There's no such thing as "too many cooks in the kitchen" when you and your groups explore the culinary classes, tours & tastings of Park City. Team build through communication, creativity, and problem solving and get a tasty meal out of the experience.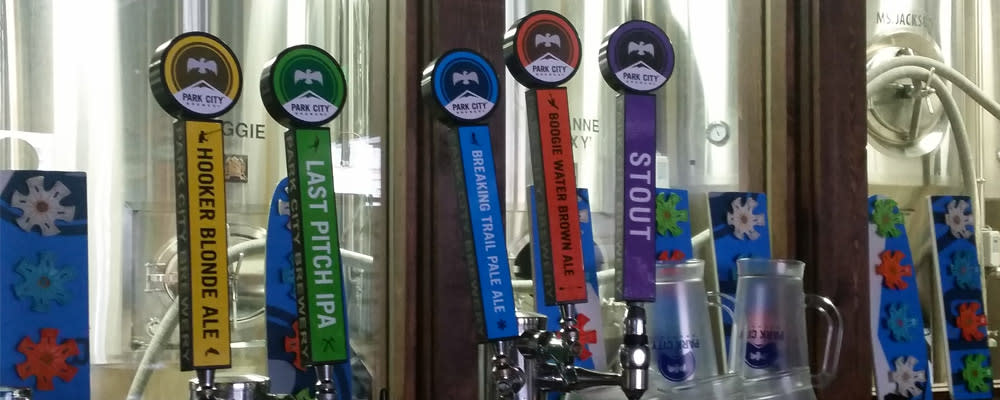 5. Breweries to Visit
Breweries. It's a hard word to say for some, but a fun place to visit for all. Experience the local and artisanal beers of Park City's craft breweries. Here are some featured breweries that are great for tours with your meetings group or a relaxed spot for business and social engagements: Wasatch Brewery or Mine Shaft Brewing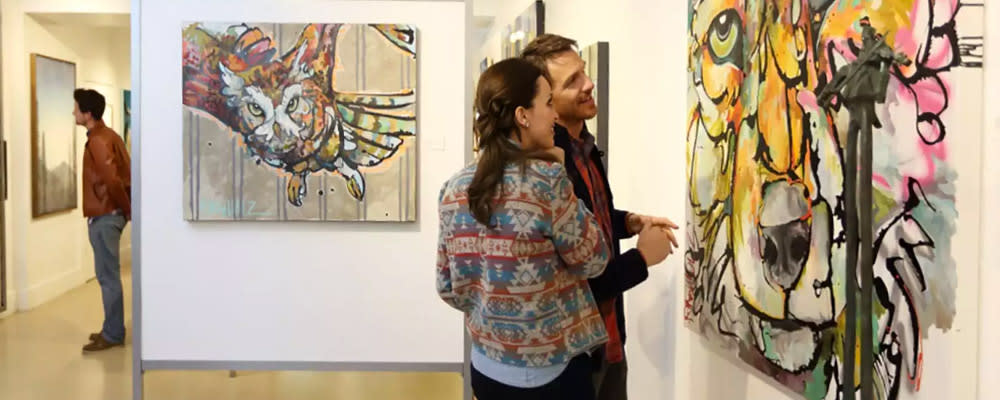 6. Visit An Art Gallery
Socialize, network, and exchange ideas among your group. Our art galleries connect the artists and the spirit of the community to you, the viewer, and give insights into the creative ecosystem that lives in Park City.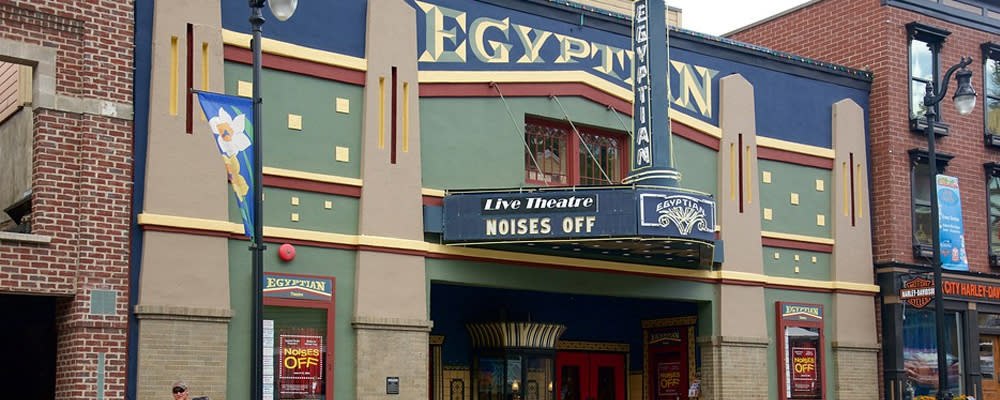 7. Catch A Show…
Or a play, or some live music at the historic Egyptian Theater. This landmark is a community treasure with scads of character and well-reviewed showings. There's no such thing as a 'bad seat' this must-visit venue. Be sure to check out Park City Institute for some stellar acts and live music as well.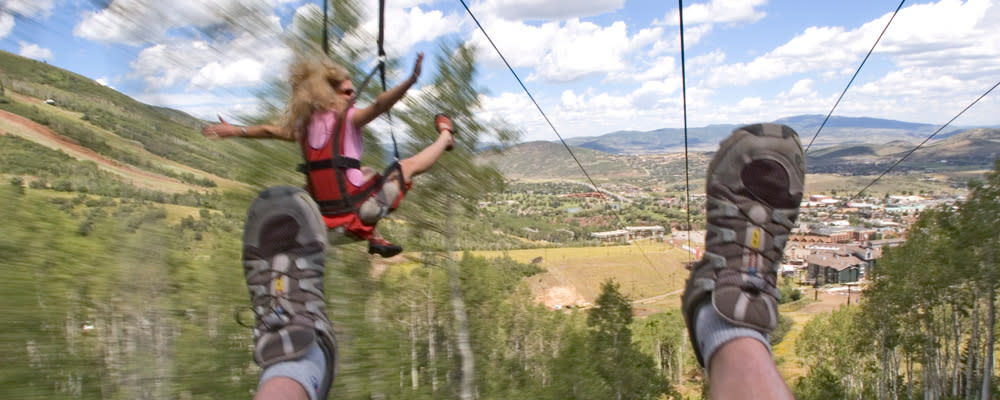 8. Zipline Along Park City
Park City is home to many adventures that will, no doubt, add some zip to your team activity. If you want to experience the world's biggest zipline over water, then check out Zipline Utah.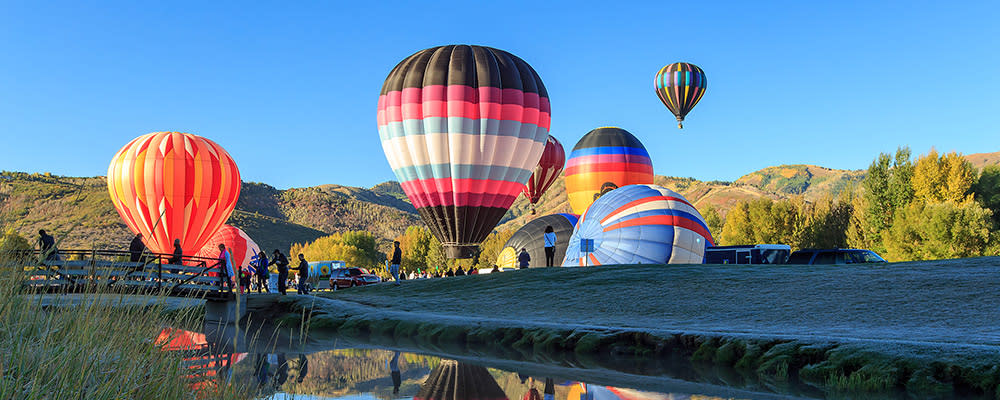 9. Autumn Aloft Hot Air Balloon Festival
It's hard not to get excited as hot air balloons fill the sky, especially in front of Park City's scenic backdrop. Experience the "free-spirited, anything-goes exuberance of Park City" as your groups enjoy this annual festival.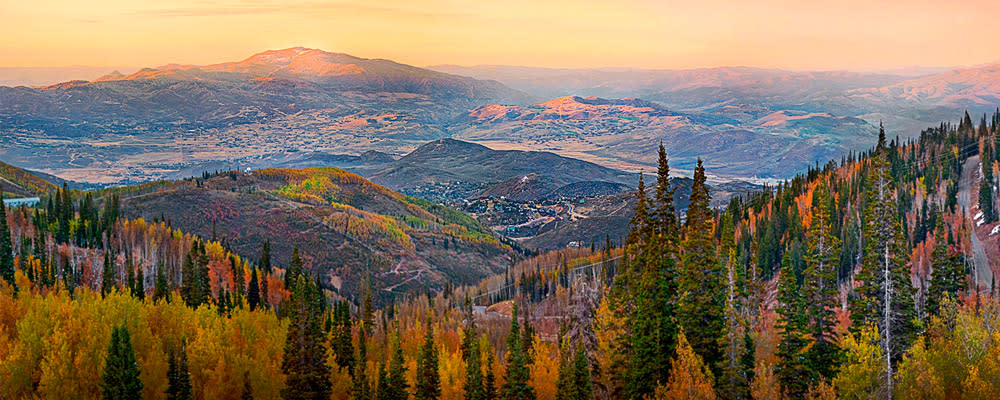 10. See A Picturesque Autumn On A Scenic Cruise
If you're pressed for time, a scenic cruise is the best way to explore Utah's autumn scenery. There are several scenic drives that your groups can take to catch Utah's fall foliage: Guardsman Pass, Provo Canyon, Alpine Scenic Loop, and Mirror Lake Highway. (We suggest leaving the backseat drivers behind.)