For almost 50 years, Woodward has been making action sports accessible to kids and families across the country and beyond, with a sister location at the Hard Rock Hotel on Mexico's Yucatán Peninsula. But the 2019 expansion has now enabled Woodward to call Park City, Utah, their newest home, and in doing so, they have already welcomed thousands of visitors seeking a piece of the adrenaline rush at 7,000 feet. 
"The intimidation factor is pretty high, but we really have something for everybody," says Tucker Norred, Senior Marketing Manager for Woodward Park City, who knows that upon first glance, visitors can feel overwhelmed by the action sports park, "We cater to everyone from the never-evers all the way to Olympic hopefuls." And they do it 365 days each year. 
The Hub — Indoor Action Sports Park
Park City can get a little chilly, snowy, and downright wintery. So, while your kid's favorite neighborhood park is buried under three feet of snow, Woodward's got the space, and the acoustics, to release some cabin fever. The entire Woodward campus sits on 125 acres of action sports entertainment. With a 66,000 square foot action sports hub that boasts a 10,000 square foot indoor concrete park.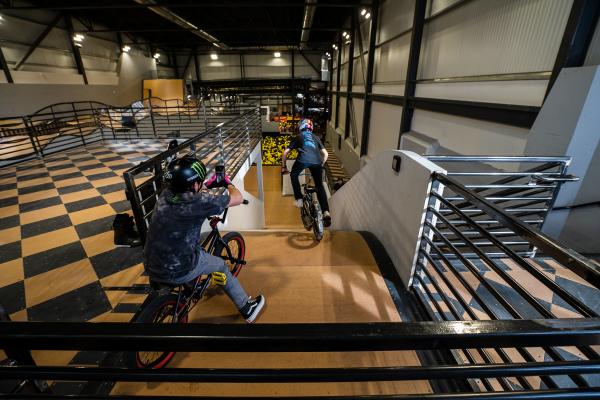 Kids can bike, scooter, skate, and wheel off jumps and ramps, over gaps, and into foam pits using their gear, or challenge themselves on ParkBoard™ or ParkSki™ equipment for the same price. A 2-hour indoor session also provides access to trampolines, a parkour park, spring floors, and a digital media lab, all within view of their onsite cafe and coffee bar, that yes, serves alcohol. 
The Exterior — Mountain Park
If it's true, we eat first with our eyes, and then with our mouths, Woodward's outdoor terrain and jump parks are a visual feast. From Peace Park to big air jumps, Woodward is leading the charge in developing tomorrow's top athletes at every level.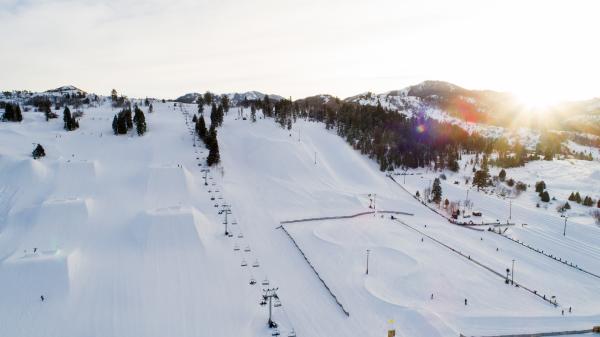 Their single chairlift, "Hot Laps," services multiple terrain options from beginner to advanced. 
And for anyone of any age hoping to try skiing or snowboarding for the first time, Woodward's Start Park is the perfect place to learn, for a fraction of the cost. Take a peek at their online trail map or ask one of their stationed coaches on the mountain about progressing through the various runs and terrain as your skills improve.
So whether it's your first day on a snowboard, or your skills take you high in the air, Woodward Park City has jumps, rails, and parks to challenge and excite your inner athlete. And according to Norred, you never know who's hiding beneath a pair of goggles, "You could be riding the same chair lift with an Olympic gold medal winner."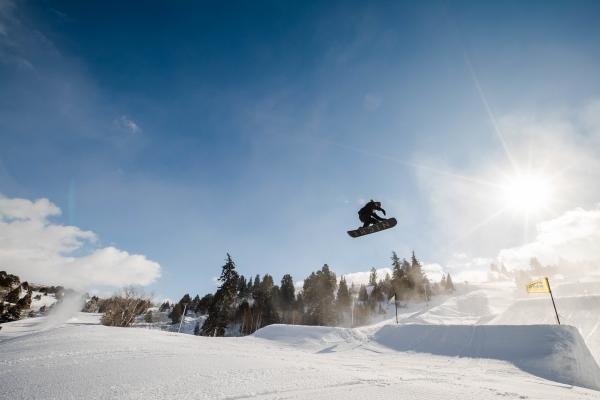 Tubing
If jumps and tricks aren't quite your speed, bring the family to Woodward for an afternoon of tubing this winter. Starting every hour on the hour through mid-April, the whole family can join in for a two-hour session ranging from $20-$60, depending on age, which includes two magic carpets to get you, and your tube, straight to the top.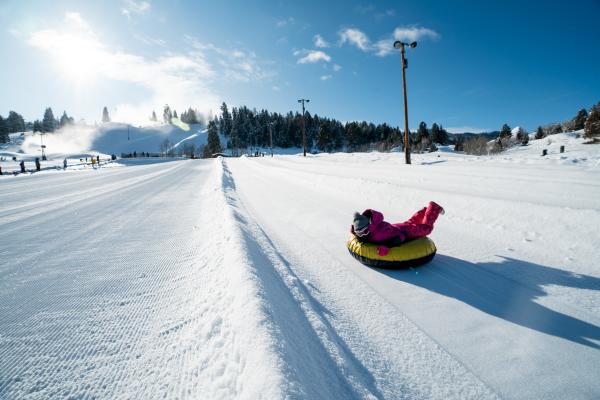 "Tubing is a great way for people that are coming in for multiple days, and it's a great activity to do in the afternoons," says Norred. 
Tickets
A day pass at Woodward takes many forms and can be purchased for the Hub, the Mountain Park, or both. An all-access ticket ranges from $40- $119 depending on your age. Which gets you outdoors onto the terrain parks or jumps as well as 2 hours of indoor time in the Hub. 
If you're interested in just one or the other, ticket prices range from $40-$60 for access to either the Hub or the Mountain Park exclusively. 
For locals or frequent visitors who see themselves returning throughout a season, memberships are available ranging from $60-$120 per month and give complete access to all Woodward has to offer in any season.
Camps, Lessons, and Clinics
While we might be heading into the twilight of winter, Woodward's camps and clinics keep the fun going well into shoulder season, and beyond.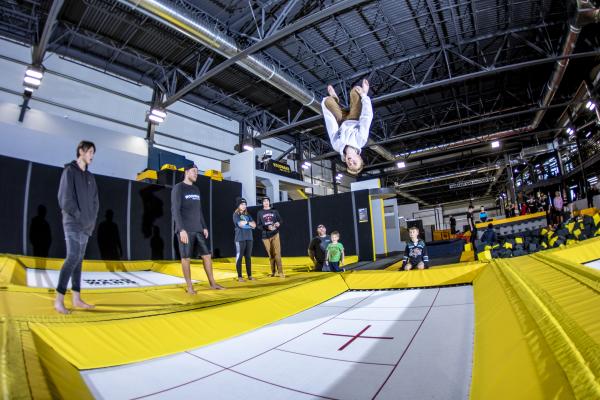 With everything from cheer to ninja training, to Warrior Workouts and Mighty Moms, Woodward isn't only preaching inclusion, their roster of available classes is actively leading the charge in bringing families together over action sports. 
And, with spring break and summer edging closer each day, choose from a range of camp styles, durations, and days that will keep your kids active all year long.