Fall: flannel season, beautiful leaves, crisp mountain air, and of course, seasonal beers. The second annual Deer Valley Beer Festival was the perfect kick-off to one of our favorite seasons to be in Park City! Guests arrive at Snow Park Lodge, check-in, and get on Silver Lake Express. There's something special about loading a chairlift in late-summer—it's cooler, the air and mood feels lighter. I feel the same rush of excitement that I do in the winter but am experiencing the resort in an entirely different way—a testament to the year-round vibrancy of Park City. 
This was one of the best beer festivals I've ever attended. The chairlift to Silver Lake Village was both exciting and relaxing, and a great way for newcomers to understand the footprint of the resort. All 20 breweries were visible within a glance, and there was ample space for seating and dancing with plenty of children romping around and adults enjoying some of Utah's finest. The best part of this festival is that it's Utah's only beer festival that serves only local beers! After sampling new some new ales and savoring some of my favorites, I hit a few of my favorite local watering holes, determined to find the best fall beers around town. 
Park City Brewing
In Kimball Junction there's a brewery aptly named for the community—Park City Brewing. Originally opened in 2013 by some friends who genuinely loved beer, it's now run by a new group who took over in 2020 who share the same passion. They're locals bringing this brewery back to life by creating ales that represent Park City culture and history.   
To get my pallet ready for a wide birth of flavors, it was only right that I began with a flight.  
Beers: Siren's Call American Lager, Cold Town IPA, Salt City Haze (brewed for the Deer Valley Beer Festival), Silver Creek Water Amber Lager, Chocolate Snownut Pastry Stout (can) 
Amid sampling, the spent beer grain pretzel bites on the menu caught my eye. These uniquely colored, doughy pretzels served with beer cheese are a perfect appetizer. To cap it off, the Chocolate Snownut, was the perfect crescendo. Flavors of vanilla, cacao nibs, and coffee beans shone through the dark beer in a warm uplifting way. Their delicious Oktoberfest will be in stock for the next two months. And be sure to keep your eyes peeled for their upcoming Spiced Ale and Apple Cinnamon Seltzer to round off those fall vibes.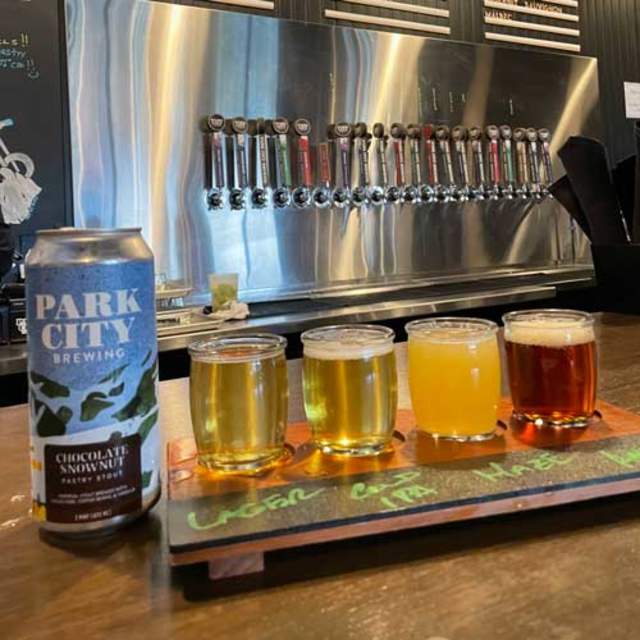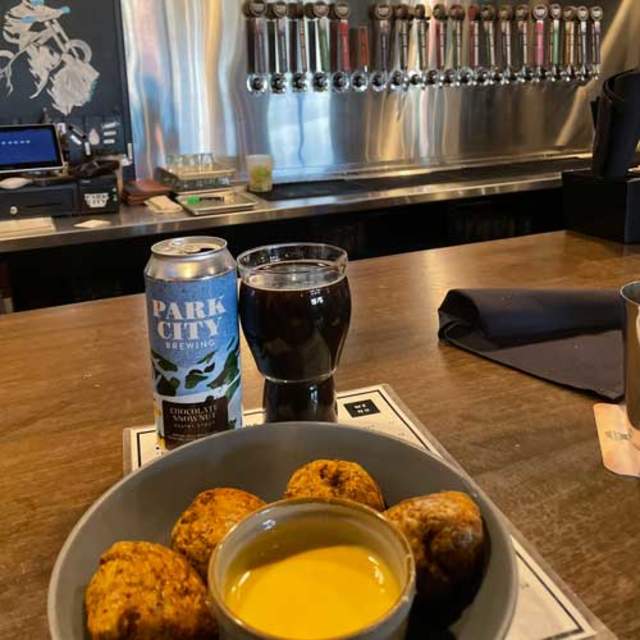 Red Rock Brewing
Just across the parking lot you'll find Red Rock Brewery, which began in Salt Lake City in 1994. To my delight, the only draft beers available were traditional fall-centric German style beers. I opted for the Zwickel, a bready, crisp German style pilsner and my partner chose the 20th Anniversary Imperial Red, a caramelly, nutty, full-strength ale. We also sampled the Grand Bavaria, a classic Bavarian Hefeweizen, with creamy, doughy notes—another great fall beer. 
Beers: Zwickel, Grand Bavaria, 20th Anniversary Imperial Red (bottle) 
I appreciated that all their beers are denoted with a suggested food pairing. You know, just in case you need something to soak up all that beer. Red Rock's restaurant makes for a nice setting with ample light and a huge bar. If you're bringing the kids a long, they even make their own craft sodas for the youngsters.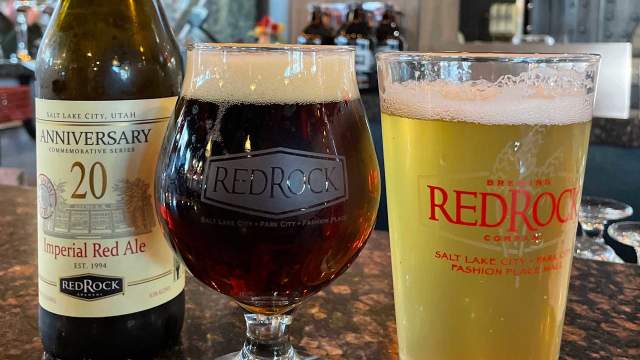 Wasatch Brew Pub
At the top of Historic Main Street you'll find Wasatch Brewery. It opened in 1986, becoming Utah's first brewpub. Every fall I eagerly await the arrival of the Wasatch Pumpkin Ale. Classics are classics for a reason and Wasatch truly hits the nail on the head with this traditional, highly sought out, fall pumpkin beer.  
Beers: Pumpkin Ale, Black O'Lantern Pumpkin Stout, Devastator Double Bock 
Have you ever thought about where your beer comes from? Not where it's brewed, but where the ingredients are actually sourced from? If you'd like to learn more and play a hand in creating your own beer, check out Summit Land Conservancy's Hops Hunters program.  
Summit Land Conservancy currently defends and maintains over 13,000 acres of the land our community cherishes. Every summer volunteers hike through these protected spaces seeking out wild-growing hop – descendants of hops that were planted over 100 years ago by European settlers who came to Park City for mining—while discussing local history and identifying native and invasive species along the way. Why are we telling you this? Because by fall the hops are donated to Wasatch Brewery to make the limited-edition, Clothing Hoptional. Wasatch Brew Pub supports these open lands initiatives with a portion of the profits from this truly local beer are given back to the Conservancy to protect more of the Wasatch Back. That's worth cheers-ing to!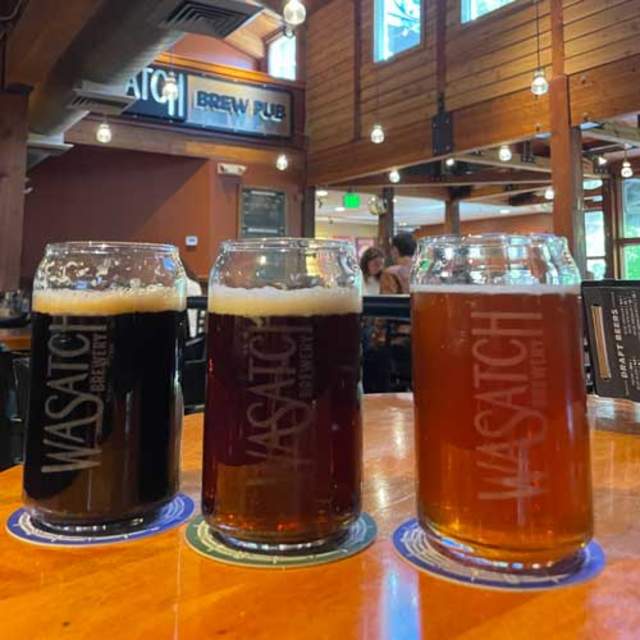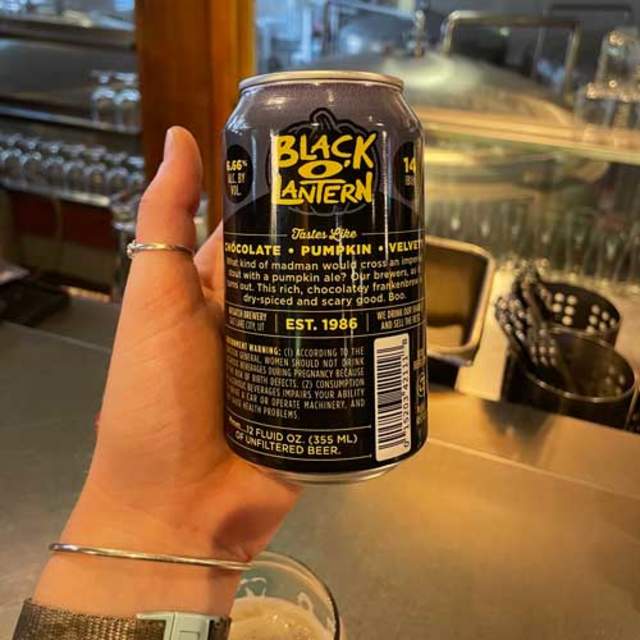 Collie's Sports Bar and Grill
Fall and football are synonymous with many, and those who participate in this season of spectating typically enjoy sharing a nice cold one with fellow fans. If these activities pique your interest, head to Collie's on lower Main Street. In 2013 Collie's opened and became one of the best sports bars in Park City, serving over 100 beers and plenty of tasty bar eats. 
Beers: Shades Brewing Peach Cobbler Sour, Uinta Brewing Company Pumpkin Ale, Rogue Ales Dead Guy Ale & Rouge Ales Hazelnut Brown Nectar (Oregon) 
The Shades Peach Cobbler Sour had an immense peach flavor and subtle notes of pie crust and cinnamon that followed suit. A truly delicious and particular fall beer. Conversely, the Uinta Pumpkin was a bit lackluster for me. This is a great option if you're looking for a lighter ale with a more understated flavor profile. While not from Utah, the Rogue Ales from Oregon were a nice change of pace. The Dead Guy, a German Maibock, has a strong fall flavor profile, tasting like how a pinecone smells, wrapped up with an autumnal spice. If that's not enough, Bohemian Brewing's Oktoberfest will be on the menu soon.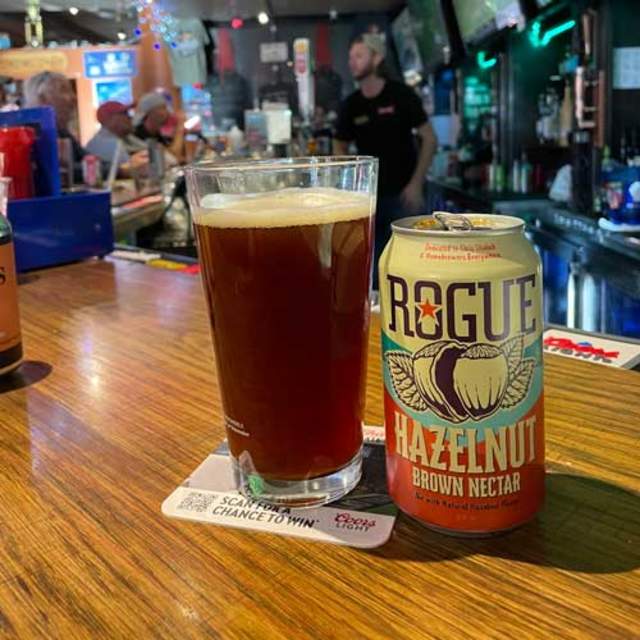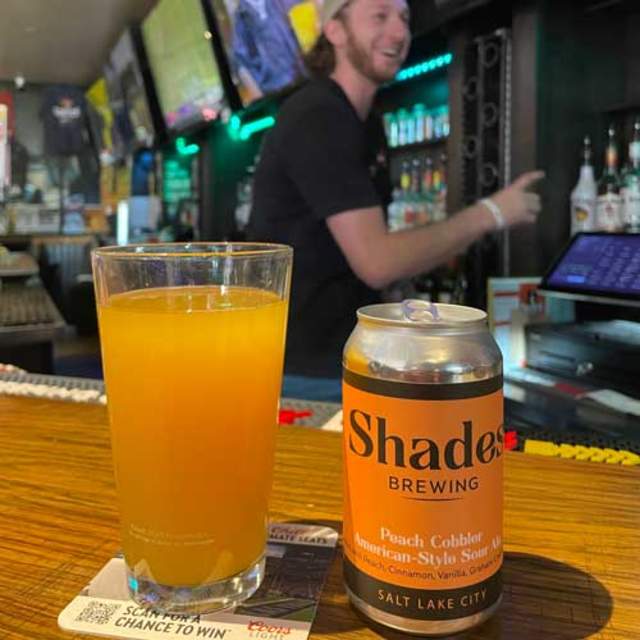 Offset Bier
Offset Bier, Park City's newest brewery, just celebrated its 2nd anniversary in September. In celebration of their birthday, the Divi Divi is brewed. It's the amped up version of their Tropical L IPA Divi and is centered around the latest hops that deliver a massive amount of tropical fruit character. It's not a traditional fall beer in terms of flavor profile, but it's a unique beer you can only enjoy in the fall season. 
Beers: Dark Lager, Pale Lager 
Don't worry, they have fall beers too. The Dark Lager is a Czech style tmavé (meaning 'dark' in Czech) with a prominent malt and hop character and is a much smoother drinking experience compared to the more popular German style dark beers. The Pale Lager is a South German style pilsner with the traditional flavors of a light, refreshing pilsner.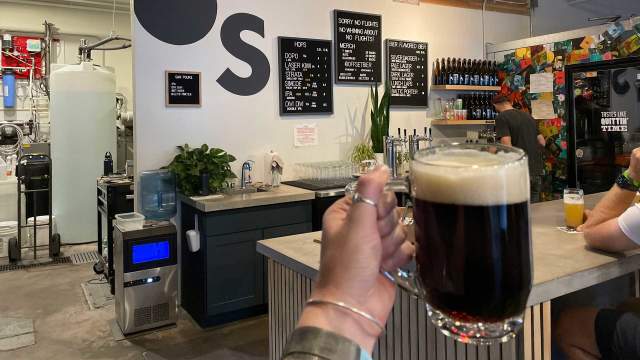 Grab a Fresh Beer in Park City
By no means am I an expert of any kind, these are my opinions and suggestions. Enjoy your weekend by checking out one or two—or all five—of these Park City bars and breweries. Try something new! During my tastings I learned that a "fall beer" is so much more than just pumpkin beer. Whatever your heart desires, you can probably find it. Utah has certainly left its mark on the fall craft beer scene. If you find something you like that isn't mentioned here, be sure to let us know! Cheers! 
 
Beer Round Up 
Park City Brewing 
Siren's Call American Lager 

Cold Town IPA 

Salt City Haze 

Silver Creek Water Amber Lager 

Chocolate Snownut Pastry Stout 
Red Rock Brewery 
Zwickel – German Style Pilsner 

Grand Bavaria – Bavarian Style Hefeweizen 

20th Anniversary Commemorative Series Imperial Red Ale 
Wasatch Brewery 
Pumpkin Ale 

Black O'Lantern Pumpkin Stout 

Devastator Double Bock 
Collies Sports Bar and Grill 
Shades Brewing Peach Cobbler Sour 

Uinta Brewing Company Pumpkin Ale 

Rouge Ales Rouge Dead Guy Ale (Oregon) 

Rouge Ales Hazelnut Brown Nectar Ale (Oregon) 
Offset Bier 
Dark Lager 

Pale Lager 

Divi Divi Tropical Double IPA 
Timeline of Local Brewery Openings 
Wasatch Brewery – 1986 

Squatters Craft Beers – 1989, Salt Lake City 

Red Rock Brewery – 1994, Salt Lake City 

Bohemian Brewery – 2001, Midvale 

Utah Brewer's Cooperative – 2002, Salt Lake City, Wasatch and Squatters joined forces. Be sure to check out Squatters beers too. 

Collie's Sports Bar and Grill – 2013  

Park City Brewing – 2013, re-opened 2022 

Offset Bier – 2021