There's no better time to experience Park City than in the fall, and October has it all; incredible colors, warm days, cool nights, with golfing, hiking, biking, and incredible events. Don't forget your camera, October in Park City is one spectacular adventure. October is a great month as it lands perfectly between seasons. The air is crisp but not too cold. A chilly morning gives way to comfortable daytime temps and falls back to cool nights. Summer shorts and tees give way to "sweater season." And while we wait for the snow to fly, you can still get in all the fun activities Park City is best known for. Check out our favorite things to do outside this October and join us for long weekend in our quaint mountain town!
Horseback Riding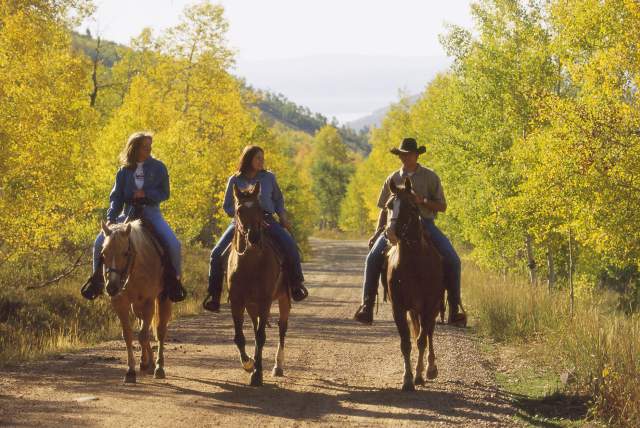 Golf
A nine-iron might not be your first impulse when traveling to the site of the 2002 Winter Olympics, especially when fall in Park City requires a steady rhythm of padded shorts, hiking sandals, and the occasional dress code. But this town was built on the unseen, the buried treasure hidden below, or above ground—if you're a golfer. The Park City Municipal and Canyons golf courses operate well into fall. And other private and public courses along the Wasatch Back offer lots of opportunities to slice it into the beach. Don't forget, golf courses in Park City sit at 6700', the high altitude means thinner air and your drives go further!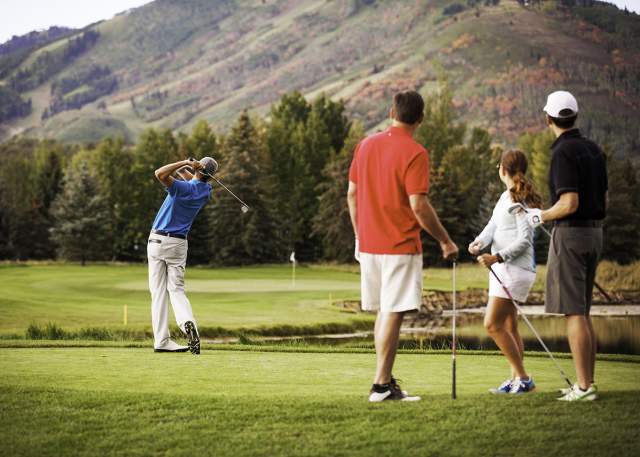 Fly Fishing
Fly Fishing in Park City is a great opportunity to get outside to enjoy the mountains this fall. For those of you who desire to learn as much as possible about holding water, casting techniques, fish behavior, fly choice, and overall have a great day on the river in the mountains of Park City.
A popular spot outfitters will take you to the mid-section of the Provo—Utah's Blue Ribbon Trout river. The mid-section is tailwater below the Jordanelle Reservoir, offering steady flows and cool water in the fall, which fish love. There are a ton of great fishing spots on this stretch, but it does see a fair amount of anglers. This means trout on the Provo are smart, and it's key to "match the hatch" and hit them when they're feeding. Some other spots include the Jordanelle Reservoir, lower Provo, Upper Provo, and some outfitters can even access the Uinta Mountains. With our incredible mountain scenery and fall colors as your backdrop, fly fishing is a great way to see a different side of town this fall. Check out Jans Fly Shop and Park City Fly Fishing Guides to get out on the water!
Explore Park City's Rich Mining History
Our historic walking tour is an easy walk but can also be done on a bike via the Summit Bike Share program or by renting one from one of Park City's many outdoor adventure businesses. Some of these structures are over 100 years old some are not only just standing today but are still functional. Expand your knowledge of local history and become more a part of the deep culture Park City holds.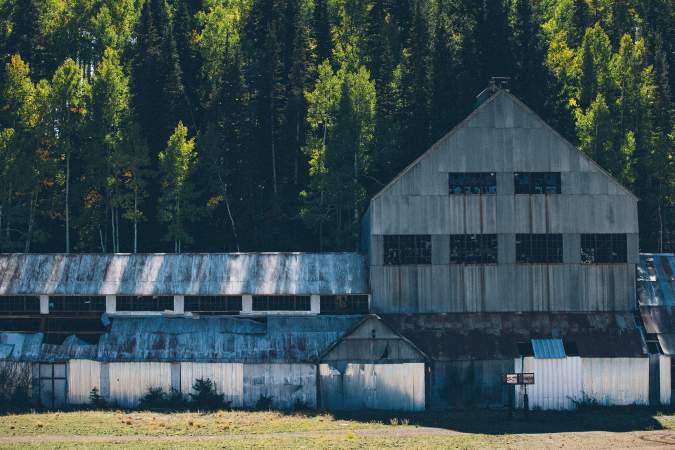 Go on a Ghost Tour
Get into the Halloween spirit and don't miss Park City Ghost Tours for a historic look at Park City's unique mining history. During the Ghost Tour Experience, you will learn about Park City's mining history, as well as supernatural stories of people who lived and died in the historic homes and buildings.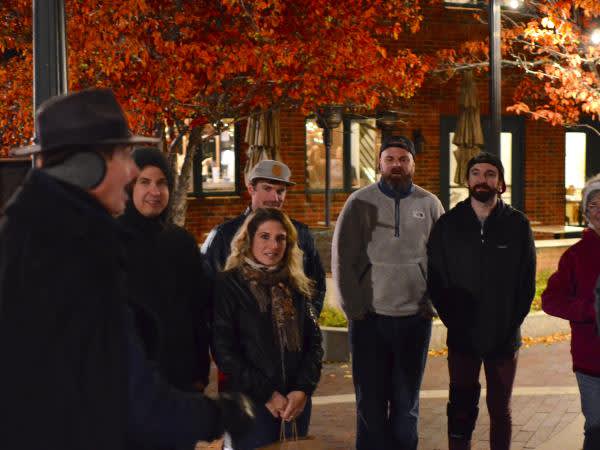 Events
October has an action-packed Events Calendar, complete with film screenings, the world's longest Shot-Ski, and Howl-O-Ween. One of the highlights of the fall season is Howl-O-Ween on Historic Main Street. Bring the kids, "big" trick-or-treat bags, your dogs in costume, and enjoy the fun and festivities on Main Street.