Over the years Park City's single-track has become the resident star of summer, thrilling hikers and mountain bikers through successive switchbacks, challenging terrain, and groves of glittering Aspens. But for those who are looking for a way to take in our town's extensive network of connected trails without padded gloves, shorts, or specialized shoes, the paved pathway system, either on foot or with the help of Summit Bike Share's extensive fleet of electric bikes, has been upgraded to guide locals and visitors from Kimball Junction to Deer Valley, and everywhere in between. 
Wayfinding on Pathway Trails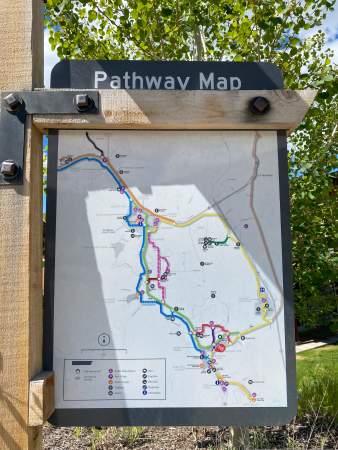 If you're unfamiliar with the Summit County pathway system, the trails themselves are a blend of a paved and soft surface, traversing much of the 7,000 acres of preserved open space both in, and surrounding, Park City. Much of it managed by The Park City Municipal Corporation's Trails and Open Space department. What's unique about these trails is not only the amount of land they cover but what the 21 new posted signs, located at key intersections throughout the city, tell users - indicating not only the distance between popular Park City landmarks but also the relative time it would take to either walk or bike between them. "It gives people the extra boost of confidence," says Logan Jones, Trails and Open Space Coordinator for Park City Municipal Corporation, "I encourage people to try and get around via the trail system and open their eyes to the freedom of traveling by bike."
In addition to new signage, the trails themselves are color-coded, helping users navigate intersections and gaps. If you choose to take the Poison Creek Trail through town, for instance, keep an eye out for yellow circles on the pavement, indicating trail junctions and helping both locals and tourists to navigate without worry.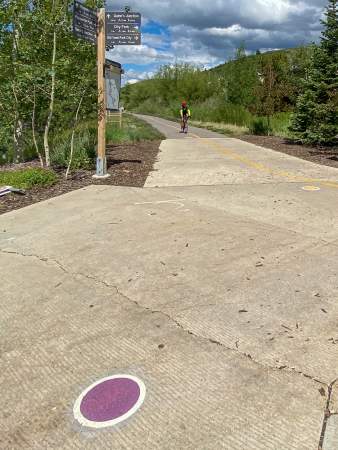 The system itself was created with six key goals in mind, each defined on a City Council Staff Communications Report, one of which was to "encourage more pathway use from residents and visitors in order to not only reduce congestion but "improve overall user experience." "There are very few hotels that are far from a pathway," says Jones, who comments on the best way for visitors to take advantage of the wayfinding system, "They all connect. It's a good start for your hike or mountain bike ride."
In addition to helping users navigate the pathway system, the signs themselves have succeeded in unifying a trail system "maintained by three separate community partners," says the communications report. "We have signage on single track that looks consolidated, but we didn't have that for the paved trails," says Jones, "People would never know they're going throughout a system managed by three entities. There are no logos, that's not what's important. What's important is that people know where they're going or where they want to go, it's a wayfinding system." A system that, according to Jones, relies on the community for feedback, and has so far received only cheers.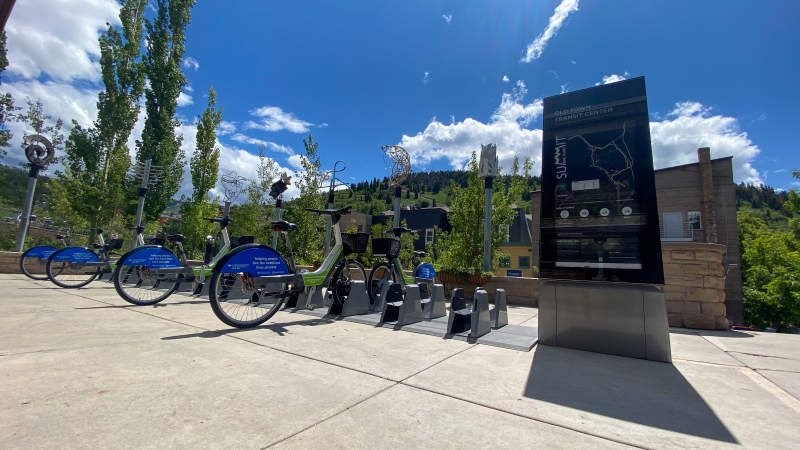 But it's not just pricing and maintenance that's on users' minds this season. On the heels of COVID-19 sanitization has been improved for anyone riding one of Summit Bike Share's electric bikes, "The bikes are sanitized twice daily. We have techs on the street all day redistributing bikes between stations and sanitizing all touchpoints," says Rodriguez, who also encourages users to bring their own sanitizer before use, along with a helmet. "Safety is our primary concern. It's a different type of bike, it will propel you forward," says Rodriguez, who advises new users to be prepared to feel the power of the bike right away and to have a clear path before taking off.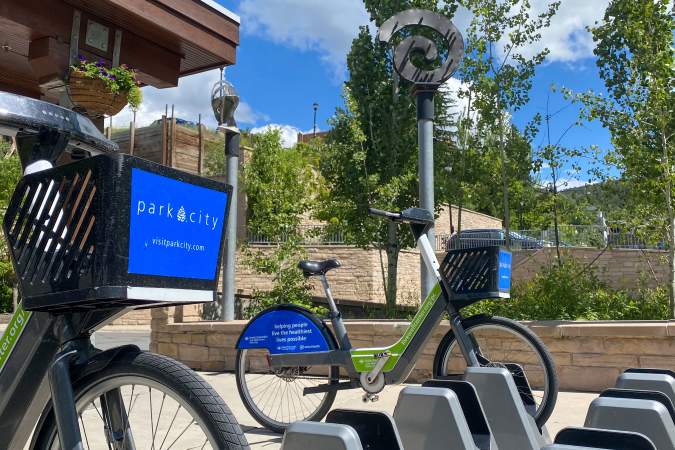 Launched in 2017 Summit Bike Share, powered by Bewegen Technologies, has seen 86,762 rides and more than 170,219 user miles, offering a fleet of nearly 200 fully electric bikes, available 24 hours a day, seven days a week, to Park City locals and tourists. "Summit County was the first fully electric fleet in the nation," says Caroline Rodriguez, Regional Transportation Planning Director for Summit County, who is optimistic about this season's fleet, commenting on both better pricing, sanitization, and maintenance. "We have a service van with more capacity for charging and maintenance, it's a mobile service unit to get bikes back into circulation quicker," says Rodriguez, who is happy to report bikes will no longer need to be transported to a separate facility for fixes. "We've also revamped pricing," says Rodriguez, referencing that users will no longer be charged for an additional 30 minutes if they go over their time, but will instead be charged $.15/min for any overages.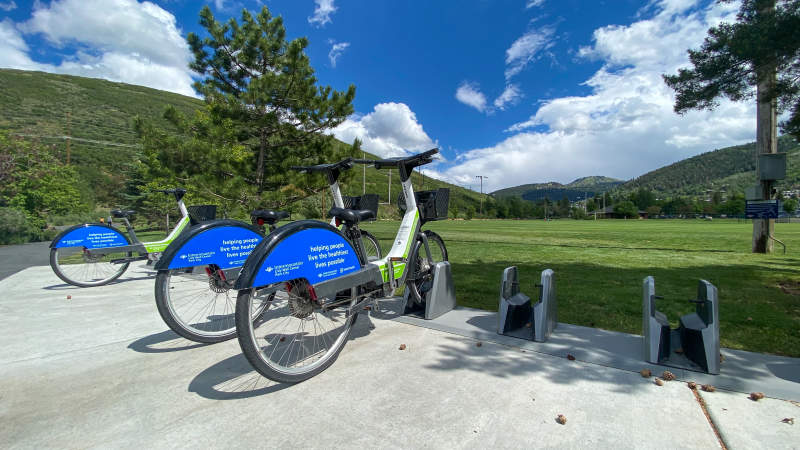 So for anyone wanting to navigate the hilly and often mountainous terrain of Park City's streets, the Summit Bike Share is a great way to get around, whether you're commuting or simply out to feel the wind in your hair, "we see bike share as a gateway for riders to purchase their own electric bikes," says Rodriguez who hopes locals and visitors will consider using the bikes as yet another mode of affordable and available transportation around town.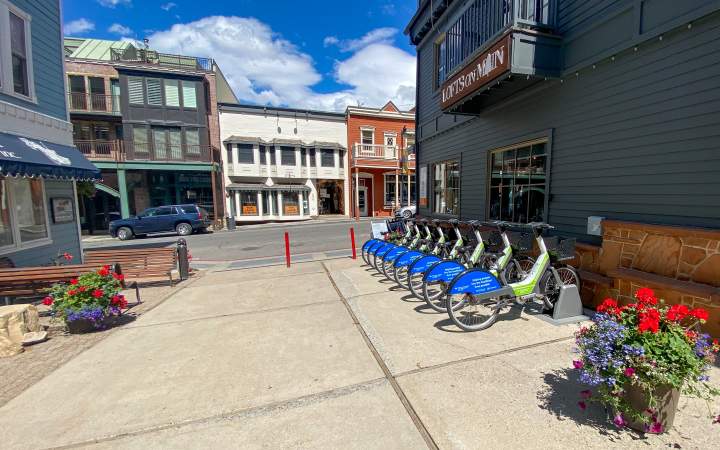 It's safe to say that whether you're walking or riding, Park City has transportation options and information to get you to wherever your adventure awaits. But instead of jumping in your car for yet another trip to the grocery store, or to get from resort to trailhead, or from trailhead to home, or from home to lunch, opt for an option that might just turn your journey into an experience all its own. "Try not to make every trip you take, alone in your car driving," says Rodriguez. "The sense of freedom of traveling by bike," says Jones, "you only experience when you do it."
Something every park-ite knows best.