A garden is a place of peace and tranquility, a place to unify, calm, and inspire. A place in which to gather, learn, and grow. A special place like this exists in Park City, the Summit Community Gardens (SCG), a community garden in the Snydervilla Basin, off of 224, where members and guests gather together to experience nature, bond over planting seeds, nourish bodies with freshly grown fruits and vegetables, and engage as a community.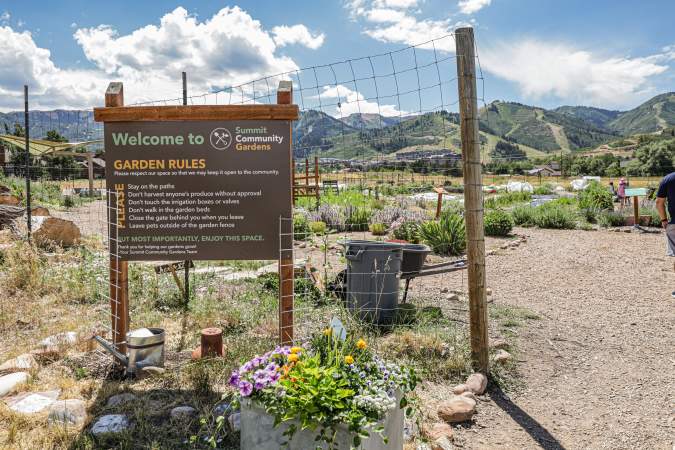 How Summit Community Gardens Got Started and What They Do
Started in 2015, from a generous donation, Summit Community Gardens partnered with Summit County, the Summit Land Conservancy, and Basin Recreation to create and operate a 1.5-acre garden for agricultural use. SCG is home to 132 community garden plots, perennial pollinator and firewise demonstration beds, vegetable demonstration beds, a beehive, a kids' garden, and a compost center. Members share a passion for taking care of a garden and growing food which helps to create a healthy lifestyle - physically, mentally, and spiritually. SCG also helps to promote the ideas of sustainability and food independence by encouraging the community to grow their own food. SCG also acknowledges that the land on which they garden and gather is the ancestral homeland of the Ute peoples and that land throughout Utah is the ancestral homeland of the Ute, Shoshone, Paiute, and Goshute tribes. Indigenous people were the original stewards of this land and Summit Community Gardens acknowledge that the many practices used today in gardening originated from these people. SCG is committed to creating a space for all people to have access to locally grown produce and a place to gather, learn, and grow at high altitudes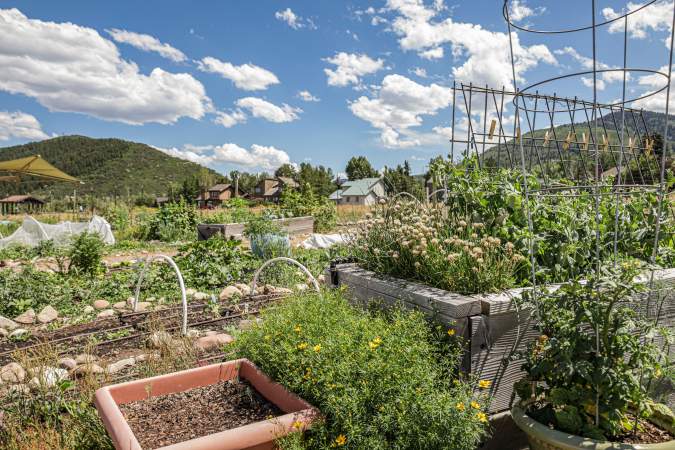 Highlights and Programing
A big highlight of course of being a member of the Summit Community Gardens is gaining one of their coveted 132 plots that are rented out to the community. For visitors and non-members, they also have demonstration gardens where they provide adult education classes and grow food for community members in need in which they donate over 1000 pounds of fresh produce a year to these families. They aspire to bring the Park City community together and give back through gardening
SGC also runs kids camps, summer camps, leadership, and after-school programs helping to share the love of nature, working with one's hands, learning where our food comes from, and getting a little dirty.
There are also special events held in the garden like their Dinner in the Garden series where they partner with local businesses and chefs to provide a unique picnicking experience while listening to music and enjoying the backdrop of the mountains with loved ones. Join them in the garden at their first event of the season, enjoy fresh local food and relax outdoors.
Here is a list of dates for their Dinner in the Garden series:
August 4th - Honey Tasting and Alpine Distilling Cocktails in the Garden
Travel around the world through the taste of honey with Entomologist Mackay Joys. Not only will you get a masterclass about the art of beekeeping and honey production, but you will also have the opportunity to taste 10 rare and notable kinds of honey from around the world. To top it all off this event will be paired with Alpine Distilling's own cocktails. Must be 21 and over. Price: $200
August 11th - Family Night in the Garden sponsored by Davanzas
Come enjoy a fun family event in the garden. Price: $45 adults $25 kids Children 4 and under are free.
September 1st End of Summer BBQ Night with Chop Shop Park City
Stay tuned at Summit Community Gardens are still working on how they are going to make this evening a unique and fun event. Must be 21 and over. Price: $75
Things to Look Forward to
Summit Community Gardens is excited about the Spring and Summer season and are not only looking forward to their Dinner in the Garden events but also their free Community Nights in the garden, held every third Wednesday of the month starting in May from 4:30 PM - 6:00 PM. It's a time to gather in the garden with a book or craft and connect pot luck style with other community members, a place of solace to get together and enjoy what you love best
They are also looking forward to a couple of fun events in August like Family Night  and their Mental Wellness Festival with Connect Summit County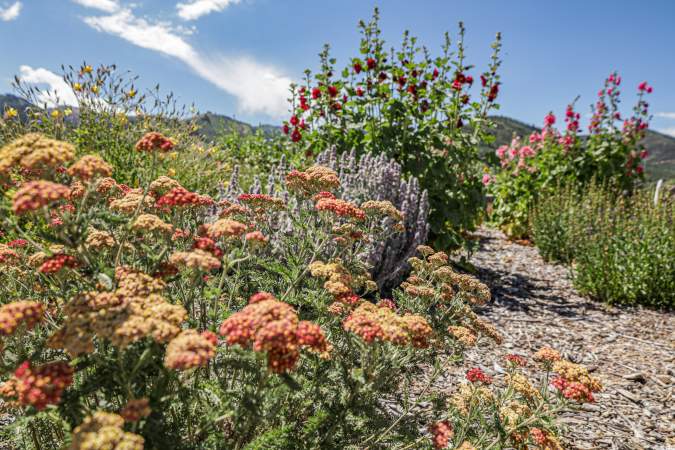 Regardless if you are a local or a visitor to Park City, make sure to visit the Summit Community Garden a respite amongst the hustle and bustle, where a passion for growing food is shared as a way to better health in all disciplines. Experience the thriving land, a beautiful haven of native plants, flowers, and trees where the gardens feed the bees, which in turn help feed us. SGC inspires the community to learn to grow food on their own, appreciating the journey from seed to plate.