Warm and inviting, Tupelo Park City spans three levels of a historic building on Main Street. Here, chef-owner Matthew Harris serves a creative, new American menu of globally inspired food, sourced locally, and prepared with a Southern twist. 
After working at award-winning restaurants in New York and Atlanta, Matt came to Park City to open J&G Grill (his second Jean-Georges restaurant) at the St. Regis Deer Valley. That's also where he met his wife and partner, Maggie. When they're not busy running their restaurant, the couple loves to be outdoors — from skiing in the winter, to hiking and biking in the summer with their dogs. 
In this episode, we start our interview at the Harris' home in Midway, where Matt has built a prosperous garden currently growing a variety of veggies, from squash to zucchini to tomatoes.  "Seeing what other farms around here were doing intrigued my interest," he tells us. "It also turned into an educational piece for the restaurant." In a nod to sustainability, they also use repurposed compost from Tupelo to enhance the soil of their garden. 
And that's not all Matt and Maggie have been working on. Last winter, they also opened Rime, a ski-in, ski-out raw bar, and restaurant located in a cozy wood cabin on the slopes of Deer Valley Resort. Located in a cozy, refurbished cabin, skiers can savor an array of seafood dishes — such as tuna tartare, lobster rolls, oysters, and clam chowder, just to name a few. 
What's in a name? Tupelo speaks to both Matt's Southern hometown, as well as Utah's nickname, the Beehive State. It's also inspired by the behavior of a bee: Just as a bee produces honey by traveling from bloom to bloom, Tupelo's cuisine results from Matt's travels around the world, his Southern roots, and current home in Park City.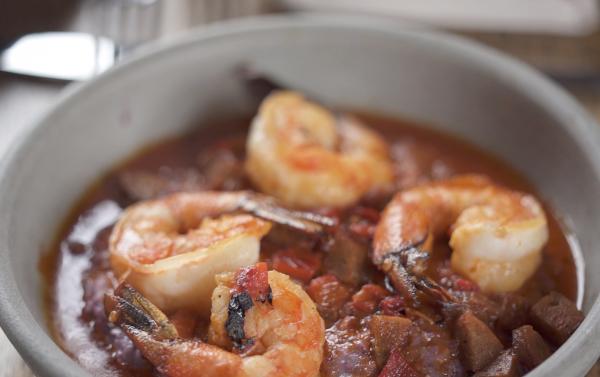 In this episode, meet Matt Harris, get a glimpse into his home garden, and learn about the inspiration behind some of Tupelo's famous dishes — including buttermilk biscuits served with honey butter and sea salt. But don't ask for the recipe: "It's not really a recipe; it's more of a feel," Harris says with a laugh.