Park City, Utah is the perfect place for a hot air balloon festival and every September, a weekend is set aside to appreciate these colorful giants during Autumn Aloft. Balloonists come from all over the world to show off their special hot air balloons and you never know what shape they might take, from frogs and owls to rainbow-colored marvels.
The 2022 Autumn Aloft will feature over 20 hot air balloons and includes Saturday and Sunday morning launch events and a candlestick event on Saturday night set on Park City's Historic Main Street. All Autumn Aloft events are free to spectators.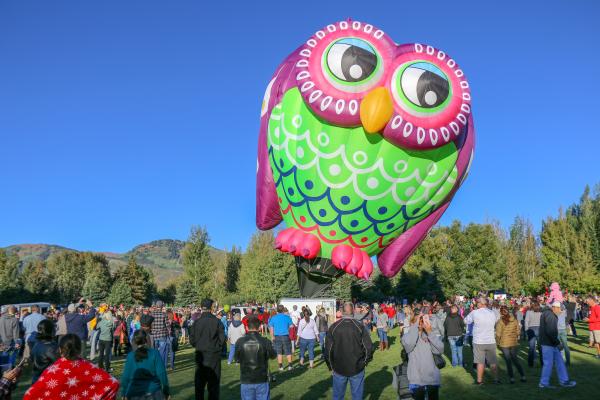 Details 
What: Autumn Aloft Hot Air Balloon Festival 
When: Balloon Launch - 8 AM, September 17th & 18th. Candlestick - 8 PM September 17th. 
Where: 2530 Kearns Blvd, North 40 Fields, Park City, Utah
Who: All Ages. Please, no pets.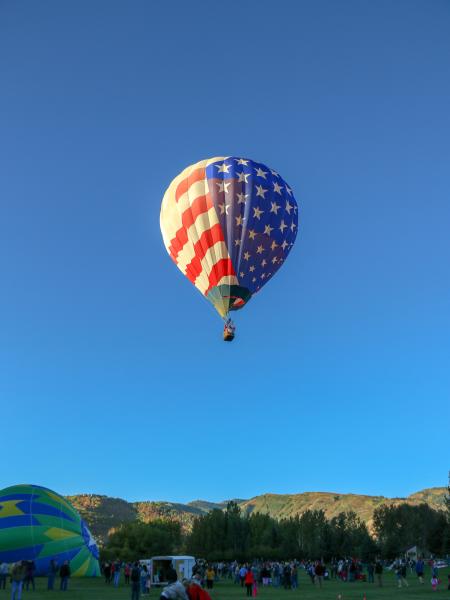 Helpful Tips for Main Launch Events
Parking
The Main balloon launch events take place on the North 40 Playing Fields, directly behind the Treasure Mountain Middle School. Free parking is available at the middle, lower, and high schools. 
Arrival Time
The balloon launch is scheduled for 8 AM, however, we recommend arriving a bit earlier so you can see these gentle giants get inflated on the ground.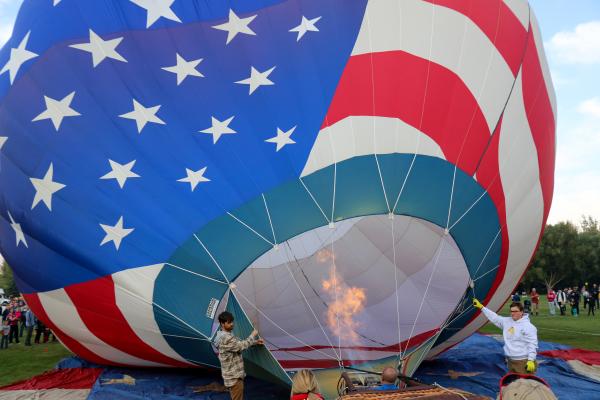 Seating 
Seating is not provided, but please feel free to bring camping chairs and blankets.
Food
Light snacks such as Doughnuts and Coffee is available for purchase at the launch site. Additionally, once the balloons lift off, we encourage you to stay in Park City for Breakfast or Brunch and visit one of the many delicious restaurants in town. 
Weather
Safety is the #1 priority of all Autumn Aloft events. ​The Balloon Meister will be testing wind conditions each morning and will make the official call if balloons will fly or not. If the decision is not to fly, pilots will inflate but they will stay grounded. Which is still a great sight to see!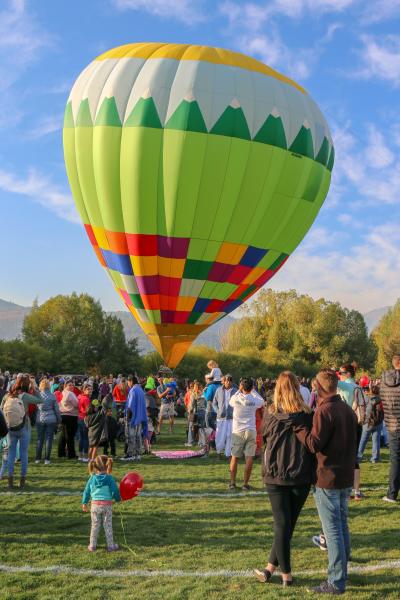 Helpful Tips for Candlestick on Main
Parking
Saturday evening's event is located between 4th and 5th street in the Historic Main Street District. There is paid parking in the China Bridge Garage and along Swede Alley and Main Street. Or you can ride any of the free public buses to the Main Street Transit Center and walk the two blocks to the event. Spectators are encouraged to arrive early and enjoy the many shops and restaurants in Historic Old Town. 
Additional Activities in Park City
For the latest information, please follow @AutumnAloft on Instagram and Facebook and don't forget to share your Autumn Aloft photos on social media using #AutumnAloft and #VisitParkCity