From Sundance to the Kimball Arts Festival, Park City attracts creatives from all around the globe. Something about Park City inspires the artistic nature of locals and guests alike. In fact, many guests become Park City locals after even just one visit! In celebration of Women's History Month, we wanted to highlight some incredible women who call Park City home and are creating unique art at the Kimball Arts Center! 
Kati Gyulassy
A Hungarian American, Kati grew up in New York and lived across Europe. Working in oil, Kati strives to capture the atmosphere, emotion, and light of a moment in her local landscape. Inspired by the work of post-impressionists and symbolist painters like Paul Gauguin, she attempts to move beyond realism to express all that exists in mind and heart at a given time and place. It is a continuous challenge that drives her toward introspection within the framework of the landscapes she deeply loves. Her process is a combination of layering washes, adding notes of impasto paint, and laying down different glazes to add a luminous effect.
Teaches:
Oil Painting & Hand building Ceramics
Favorite Part of Teaching at KAC:
Staying observant and open towards my students to find their unique talent and encourage their individual styles. I love teaching skills and techniques that can help provide options for them in their process.
Best Advice to New Students:
I tell each student to observe their expectations of the end-product. Expectations can limit potential and discourage any artist halfway through. If they can maintain an open state of mind and orient themselves with curiosity, the process can be very fulfilling and the results surprising.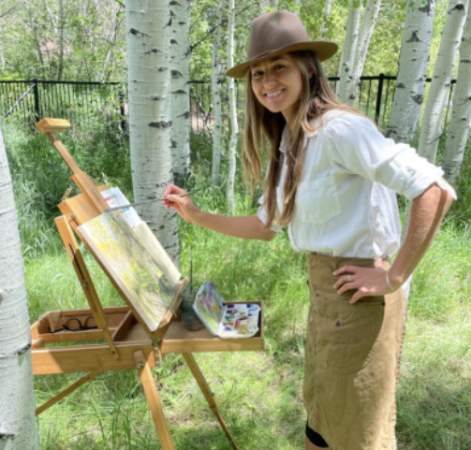 Melissa Skarsten
Raised in Pasadena California, Melissa moved to Santa Barbara, then San Francisco, before landing in the mountain town of Park City, Utah with husband and daughter.
A traditionally trained goldsmith, Melissa studied at The Revere Academy in San Francisco and worked for a commercial jeweler in Park City.  In her private studio, Melissa began designing a distinct style of artisan jewelry in her own unique voice and launched her collection in 2013.
Teaches:
Beginning Silversmith Techniques
Favorite Part of Teaching at KAC:
I love seeing the joy students experience as they create their own unique design.
Best Advice to New Students:
Go slow and enjoy the process.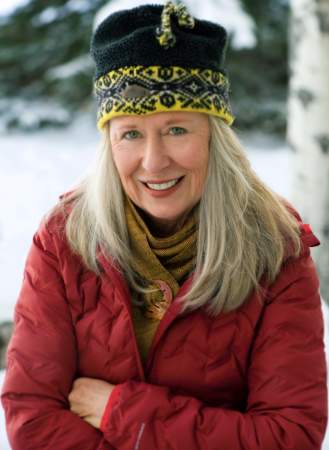 Kelly Gallagher
Kelly Gallagher is the artist/owner of Mountain Metal Arts, located in Park City, Utah.  Her love of steel as an artists' medium is the simplicity. It's only steel, after all.  She loves to see an idea in her mind (or her client's) and create something that will be enjoyed for many years. Kelly gets her inspiration from nature.  She has sold original and commissioned pieces, shown in local Utah art shows, and has donated work to local non-profits.  Kelly is also a board member/website administrator for the Park City Professional Artists Association.
Teaches: 
Welding
Favorite Part of Teaching at KAC:
It's awesome to teach the students the technical skills, and to provide guidance/motivation as needed to let their creative creations come to life.  Several students have returned for additional sessions, and then it becomes more like a studio. The flow of ideas between students makes it a positive, encouraging atmosphere.
Best Advice to New Students:
I focus on ensuring each student can use all our tools safely, and that they become comfortable with sparks and power tools. When they have the basic skills, they can then concentrate on creating unique items and enjoying their time in the class.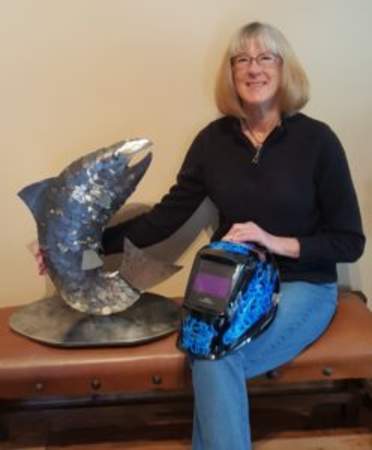 Nina Miller
Nina Miller is an interdisciplinary artist born and raised in Long Beach, New York. In 2020, Miller obtained a Bachelor of Fine Arts Degree in Sculpture, and Art History from Boston University, College of Fine Arts. Miller is currently based in the inspiring mountains of Utah. Her work has been exhibited at Gallery 5 in Boston, MA, Shelter in Place Gallery, Museum of Fine Arts, Boston, MA, Gallery 236 in Boston, MA, Create PC & Prospect 5, in Park City, Utah and most recently the Kimball Arts Festival, Park City. She has sold a number of works and commissions to individual patrons.
Teaches:
All Ages Mixed- Media & Education Coordinator
Favorite Part of Teaching at KAC:
I love the sense of community it brings and how inspiring teaching art is. Growing up, I always loved creating and to this day, I still admire the art teachers I had that nourished my passion for art. I want to be that person for students here and introduce them to the wonders of art making. I always learn new things from teaching too. Seeing students leave with a smile and feeling proud of what they made always makes me happy and reminds me of the importance of teaching art. I love teaching at KAC because our building allows students to view current exhibitions and be inspired by art hanging on the wall just around the corner. There is a great intersection and cross over between contemporary art and art education here that is unique. Teaching art at KAC allows me to be close to our community and from my hands-on experience in the classroom, helps our education team plan and grow towards our mission.
Best Advice to New Students:
I always remind students that art is for all and is for fun. It is easy to be hard on ourselves, but I try to tell students to embrace new things and to experiment! Kindness and respect towards one another is major in my art classroom- inspiration comes from one another so often in a classroom!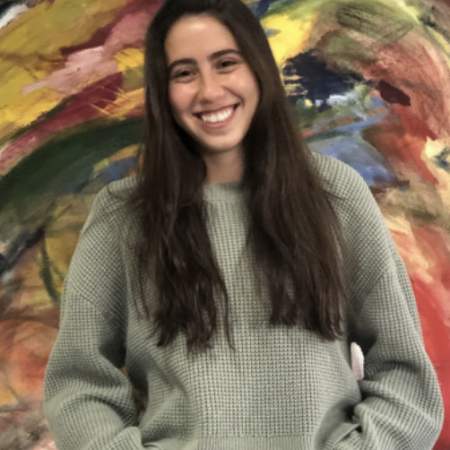 Claire Sipos
Claire Sipos is the owner of Suppose Studios, a wearer of many hats, a good-doer, big thinker, cool stuff maker. I am an artist at my core and I greatly value design and style. It is in every aspect of what we see and interact with. I care about the little things that not everyone sees, but that have an impact. I hope to share my passion with others and help everyone see the value and worth of design and art.
Teaches
Wheel Throwing & Hand Building Ceramics
Favorite Part of Teaching at KAC
I love the community at KAC. It is a supportive, creative, and vibrant space full of artists who are all exploring their own style. I love seeing what comes out of the kiln and knowing instantly which students have made each piece because everyone's work is so unique.
Best Advice to New Students
My priority is first and foremost to encourage students to take the space to enjoy the ceramics experience without putting pressure on themselves to make everything perfect or for their work to turn out a certain way. Wheel throwing is a practice and so much growth happens by simply exploring the properties of clay. I encourage students to play and try new techniques.