There's no doubt that cultural events and outdoor recreation are two of Park City's greatest assets. With Sundance, Kimball Arts Festival, and numerous art galleries — plus all the skiing and biking you could want — visitors to our mountain town certainly have their pick of artistic and outdoor activities.
But combining the two can be a tall order. Thanks to the DeJoria Center, you don't need to choose between culture or the outdoors. This world-class event and concert venue couples the beauty of Mother Nature with the thrill of live entertainment -- and it makes for a magical combination.
Located just 16 miles from downtown Park City, the DeJoria Center sits on the stunning 1,100-acre High Star Ranch in Kamas, UT. Originally built as a horse arena, this three-year-old venue melds western charm with modern conveniences.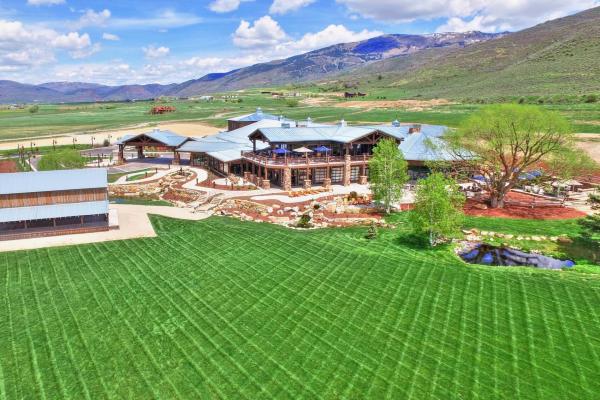 Today, it houses a spacious indoor venue for concerts and live events; smaller event spaces; an outdoor, open-air dance barn; an elegant restaurant on the ground floor, State Road Restaurant; and a tavern on the second floor with a large outdoor deck overlooking the Wasatch mountains.
Behind the main building, you'll find nearly 20 miles of mountain biking trails, providing an outdoor escape that's less crowded than the more popular trails in Park City proper. The professionally designed terrain ranges from beginner-friendly single track to cross-country trails and downhill-only routes.
Details
WHAT: DeJoria Center
WHERE: 970 N. State Road 32, Kamas, UT, 84036
WHO: All ages are welcome; 21+ in the bar
WHEN: Check the online schedule here to find all events.   
Live concerts, both ticketed and free, as well as outdoor activities such as horse meditation circles, happen weekly. Notable upcoming acts include Scotty McCreery, Wynonna and the Big Noise, and UB40, all of whom are appearing later this summer.
Experience
After hearing about this under-the-radar (yet highly recommended) venue, I had to check it out myself. Just about 25 minutes after leaving my place in downtown Park City, I found myself driving up to one of the most stunning properties I've ever seen in this area.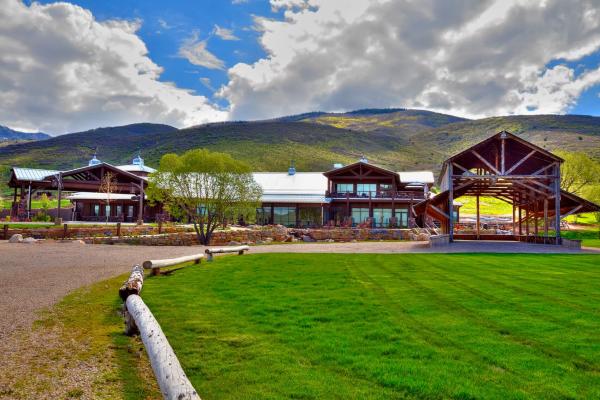 Upon arriving, I met with Jen Genhardt, the event manager, who told me a bit more about the DeJoria Center's history. I learned that the venue's namesake is John Paul DeJoria, one of the original investors in High Star Ranch. DeJoria is an American entrepreneur best known as one of the co-founders of Paul Mitchell and, until 2018, owned Patron Tequila.
In addition to the DeJoria Center, High Star Ranch also includes six residential neighborhoods with homes for sale, all currently under construction.
That night Shannon Runyon, a local singer-songwriter with a talent for taking cover requests, performed in the State Road Tavern. I choose to sit in a comfy chair outside on the deck where I had views of both her performance, as well as the sun setting behind the Wasatch mountains.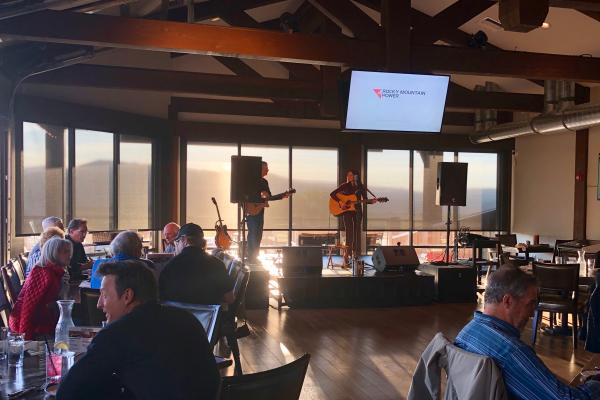 As for the food, I was torn between the sushi-style tuna tacos and the steak nachos as a starter. As a compromise, I went with the tuna for an appetizer, and I ordered the beet salad with steak added as a main. I loved the tuna tacos, which came in crunchy gyoza shells, creamy coleslaw, guacamole, and mango relish. The steak salad was tasty and filling, too.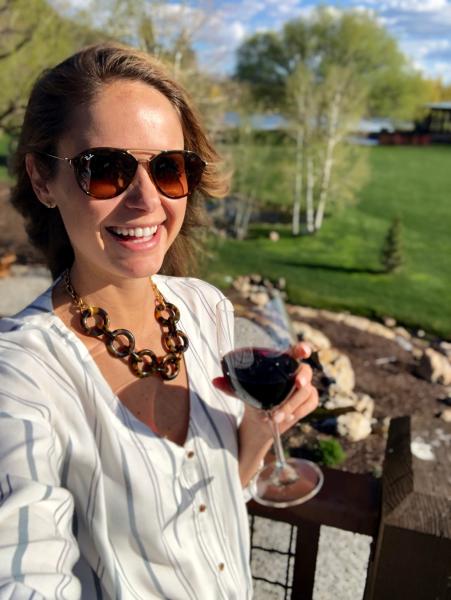 In addition to the 20+ beer list, the tavern also had a nice wine selection, and I enjoyed a lovely glass of Meiomi pinot noir with my meal. All in all, it was the perfect way to wind down on a Friday night, and I can't wait to go back for more free outdoor concerts this summer.
Also on my bucket list this season: heading out for a mountain bike ride on the property, followed by brunch at State Road Tavern on an upcoming Sunday.