Enjoy a beautiful Saturday morning with an educational nature walk through the Swaner Preserve.
DETAILS
When – Saturdays | 8:30 - 10:00 a.m.
Where – Swaner Preserve and EcoCenter
Who – All Ages 
What – Guided Snowshoe Tour of the Swaner Preserve
Price – $10 per person | $5 locals | Free for members
THE EXPERIENCE
I had the extreme pleasure of starting a beautiful Saturday morning with a guided snowshoe tour of the Swaner Preserve. The tour began at the Swaner EcoCenter, which is located in Kimball Junction at 8:30 AM sharp. I arrived a bit earlier (8AM) because It was a beautiful morning and I wanted to get a photo of the sunrise.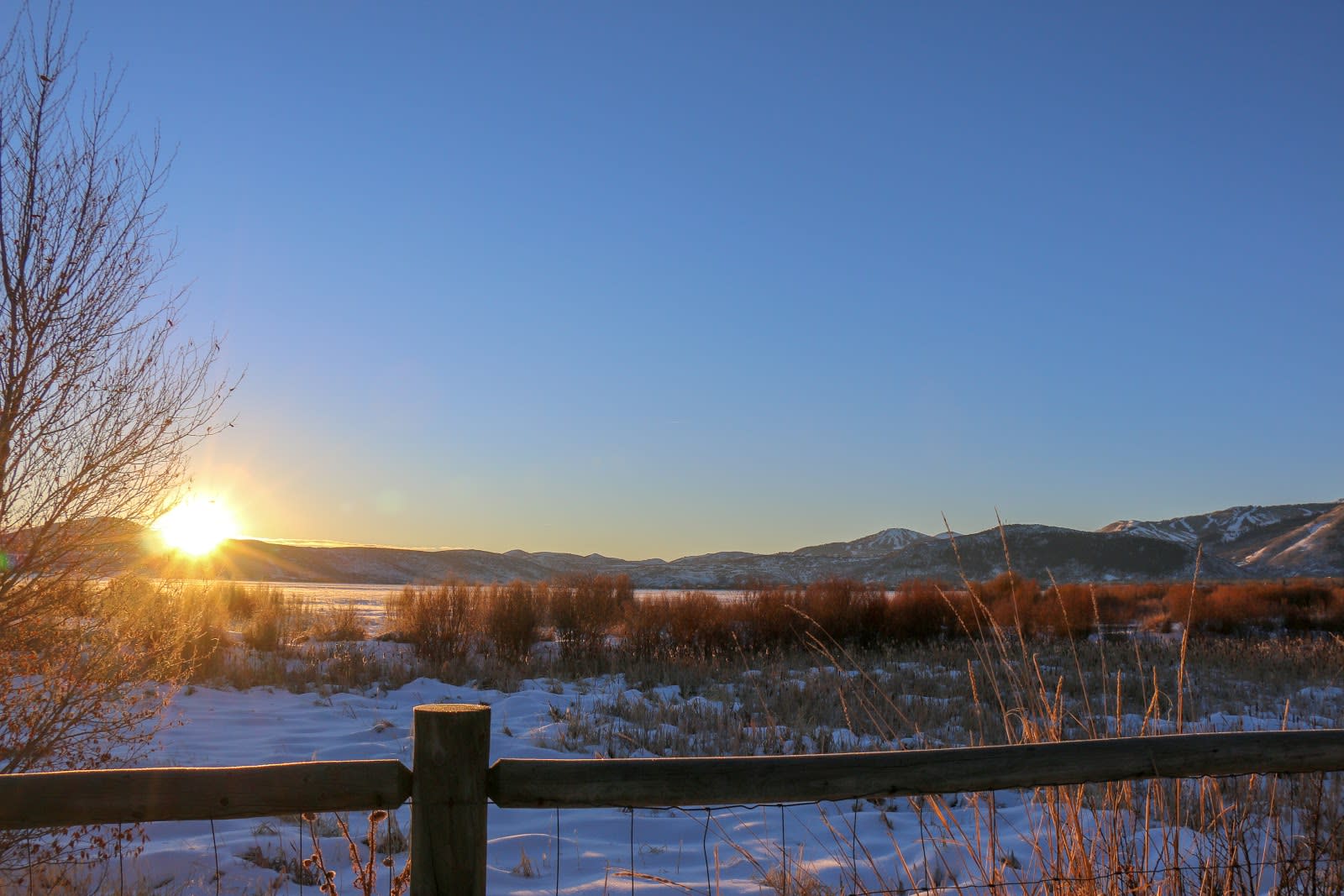 This was my first snowshoe experience, which turned out great, as I was able to rent a pair of snowshoes at a great price and take a tour on flat terrain.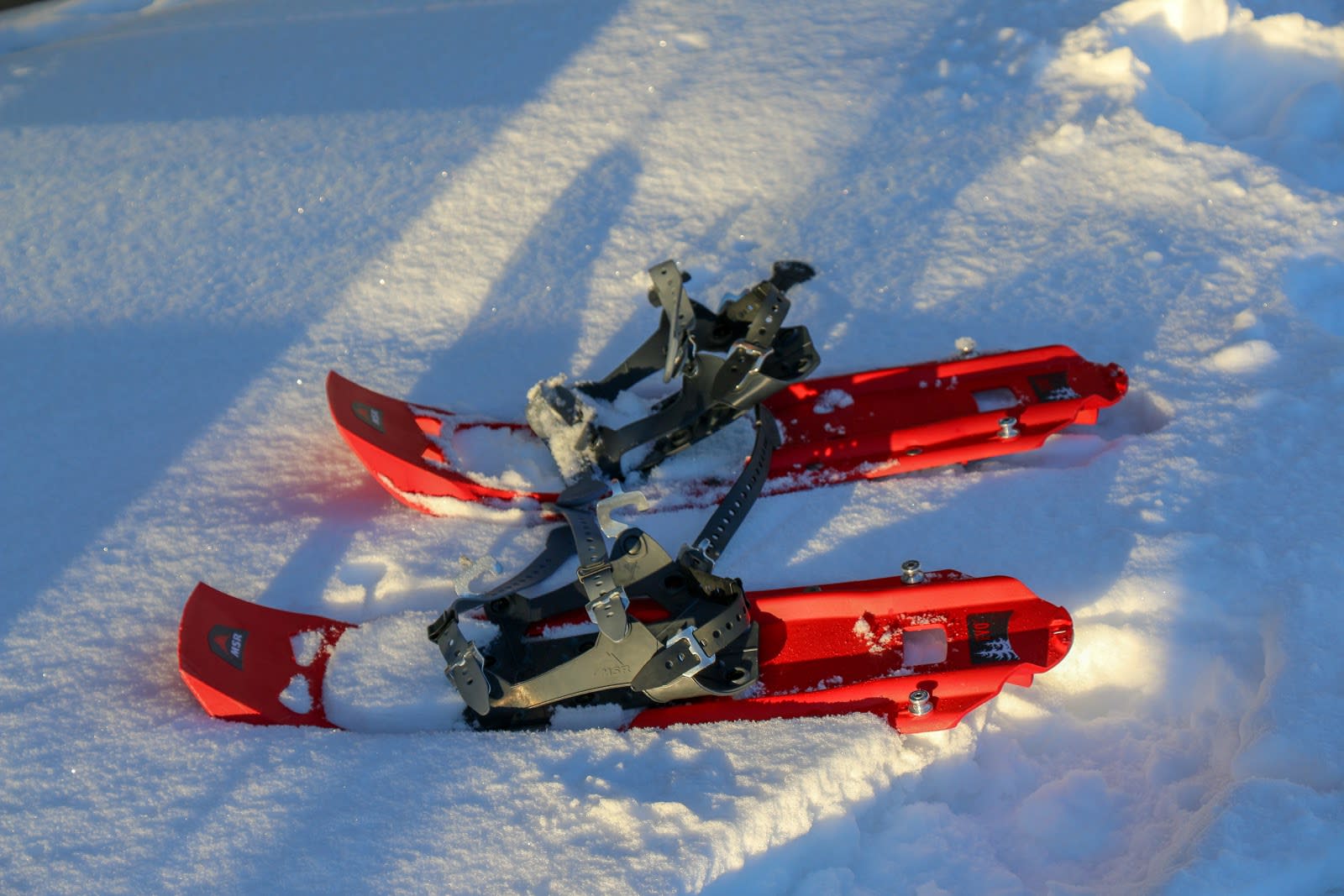 After putting my shoes on, we were ready to go, the tour starts at the end of the dock where there is an excellent view of the preserve. Here our guide, Hunter, gave an excellent introduction with a bit of history of the preserve as well as explaining what we could expect from the tour.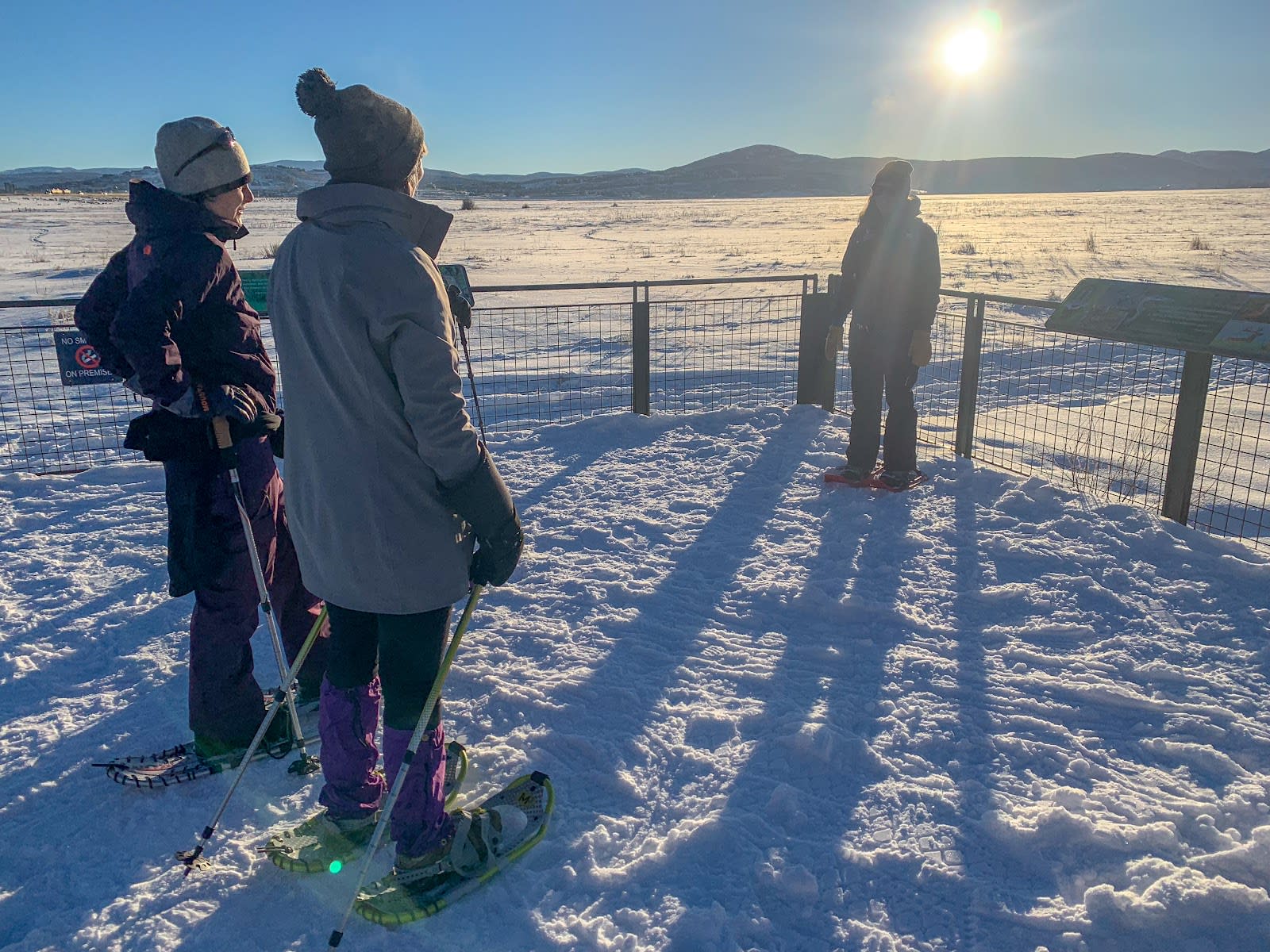 Along the way, Hunter would stop the group and explain the many things happening on the preserve. For example, we learned how the wetlands operate, and about the many plants and animals that are there. Hunter also pointed out and identified different animal tracks that we were walking by.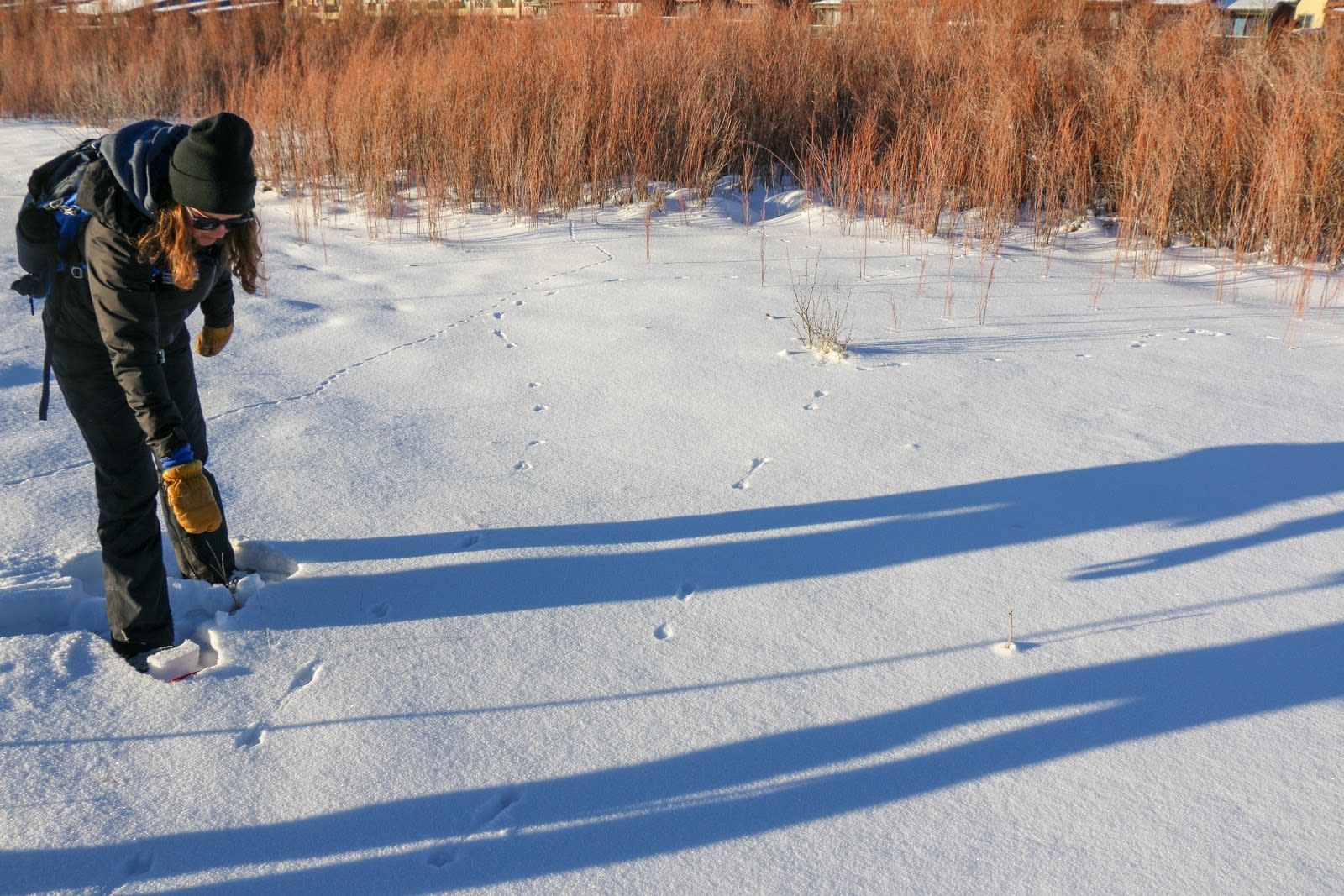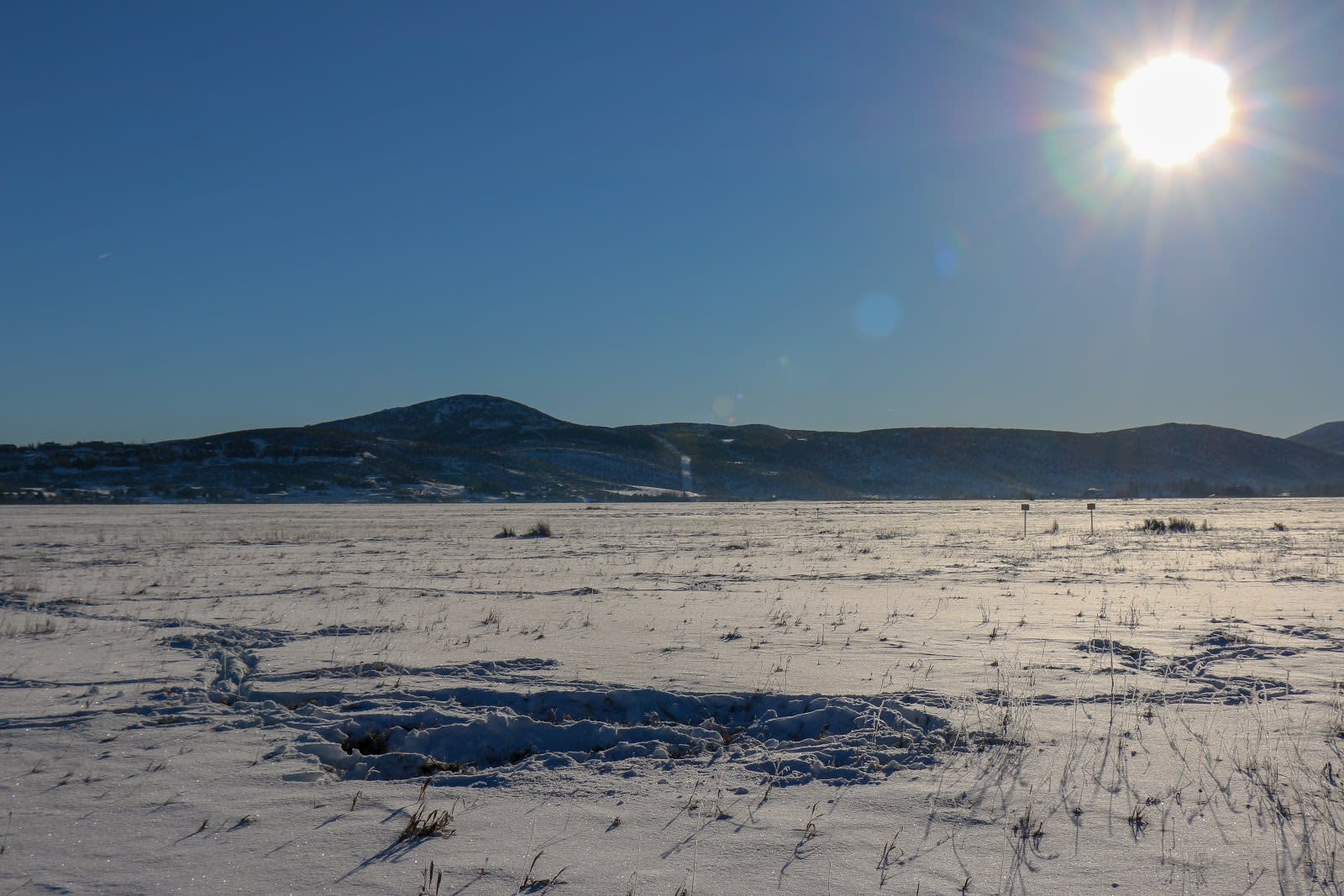 I didn't see any animals on my tour, but it's not uncommon to see them. Overall the trip took an hour and went at a nice pace. Throughout the tour, we were able to ask questions and talk along the way.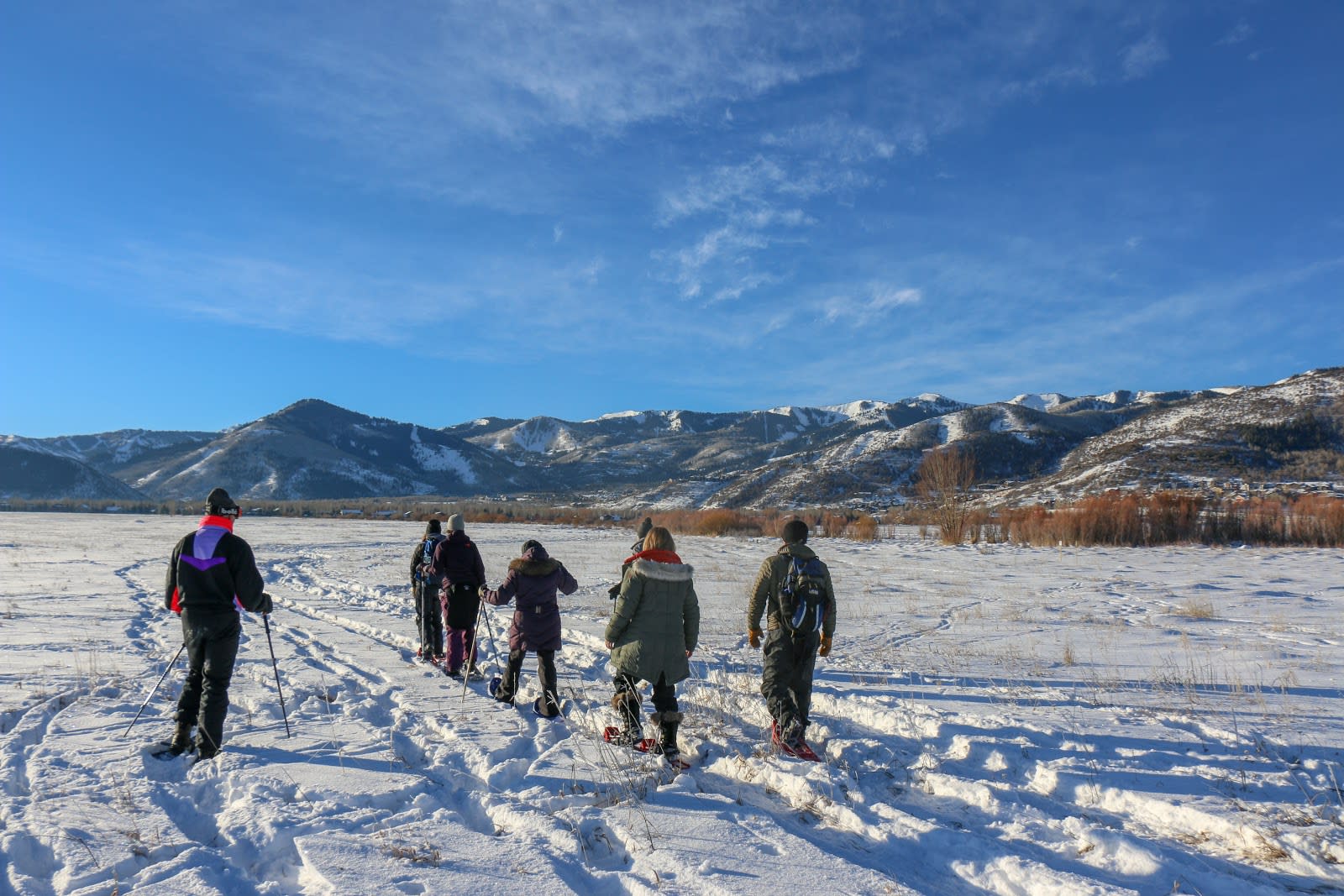 This was my first time visiting the Swaner Preserve and EcoCenter and I have to say, not only was it a fun and educational experience, but I left with a huge appreciation for the great work that they do at the EcoCenter. For those who want to give snowshoeing a try, this is a great first experience, I really enjoyed it and now look forward to exploring more trails around town. In addition to a great first snowshoe experience, this tour was fun and interesting as our tour guide was very friendly, and extremely knowledgeable. 
For anyone in Park City this winter, I highly recommend that you start a Saturday morning with a snowshoe tour at the Swaner Preserve.