I've never been one to worry about proper wine pairings. Whether it's steak or fish, a sunny afternoon or a cozy night in, pretty much any wine will do, in my (uneducated) opinion. Lately, however, I figured I should learn more about the types of wines I'm drinking in order to make more informed choices.
So when I learned about the Fox School of Wine, a wine education school that hosts classes and events in Park City, I was intrigued. The Weekend Wine Series class sounded like the perfect way to kick off an evening with a friend visiting from out of town. I decided to sign us up for the reasonable rate of $34 per person, and we headed out to kick off our evening with some delicious wines. 
Details 
What: Weekend Wine Series, A Wine Tasting Class
Where: Silver Baron Lodge, Deer Valley
When: Fridays 6 PM - 7 PM, During Summer and Winter Seasons
Who: Ages 21+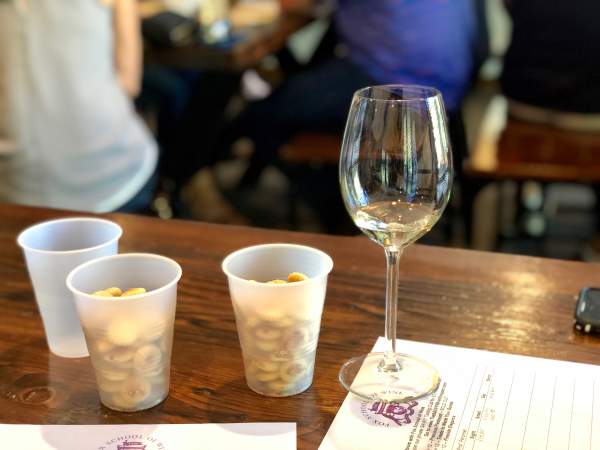 The Weekend Wine Series Experience 
The class took place from 6 to 7 p.m. on a Saturday evening in the Silver Baron Lodge, a part of Deer Valley Resort near Snow Park Lodge. "French Classics" was the subject of our class, and the class was taught, fittingly, by "Professor" Olivier Peronnet, a French wine scholar. Kirsten Fox, the founder and "headmistress" of the Fox School of Wine, also kicked off the class with her signature sense of humor.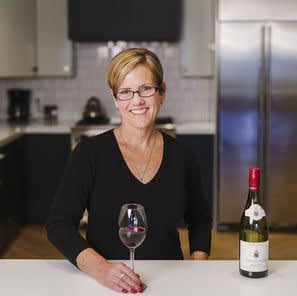 Kirsten Fox, Headmistress of the Fox School of Wine
The professors walked us through the five elements of wine tasting: sight, swirl, smell, sip and savor. For instance, the 2015 Pinot Gris we started with was clear with a scent of stone fruit, while a 2014 Bordeaux was ruby-red and more full-bodied. Professor Peronnet also discussed the different AOC wine-producing regions in France, with interesting historical tidbits and suggested food pairings. (Now I know that a Bordeaux is better with steak, while I should probably stick with a Chablis for fish.)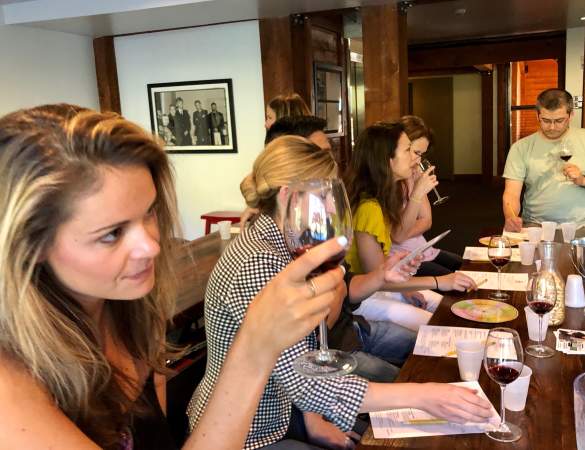 Over the course of the evening, we tasted five wines total, including a blind tasting at the end in which we guessed which wine of the five it was. Overall, the evening was light-hearted and educational, with cheeky nods to classroom traditions, like giving "students" stickers for answering questions correctly.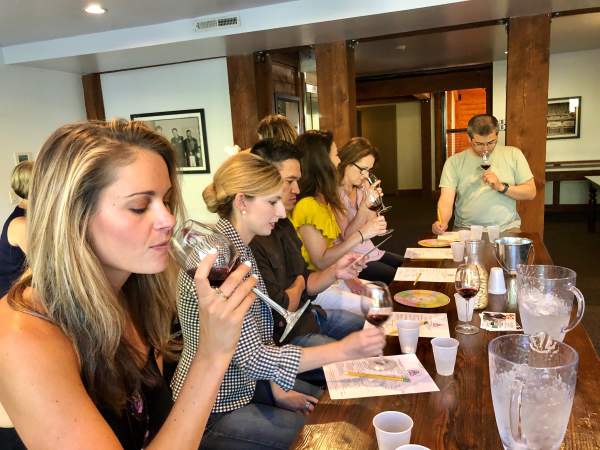 Once class let out, I got a chance to chat with Kirsten Fox and learn more. Like so many other Parkites, Kirsten Fox was originally drawn to the area by the Best Snow on Earth. Fox started her career in public speaking, but after discovering the joy of teaching others about wine through her sister's shop in Park City, the former Art of Wine, she pivoted her career. 
After starting the Fox School of Wine in October 2008, Fox passed the Society of Wine Educators' Certified Specialist of Wine, the Level 1 Sommelier exam by the Court of Master Sommeliers in 2011, and most recently, became a Certified Executive Sommelier in 2014. 
More Fox School of Wine Experiences
In addition to the Weekend Wine Series, the Fox School of Wine is also known for its Mines & Wines Tour, a unique experience that explores Park City's mining history and pairs each site with interesting wines.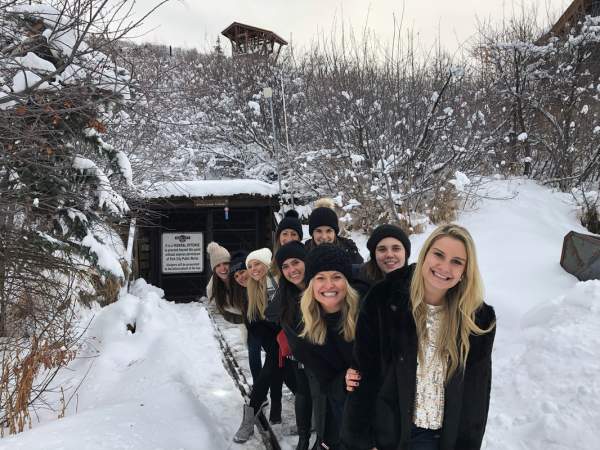 During the tour, guests hop aboard a luxury vehicle to visit several sites that have played an important role in Park City's mining history, including the Ontario Mine, Miner's Hospital, and the "Red Light District," among others. Fox will choose delicious wines that "pair" with each location in creative ways and light bites will also be served.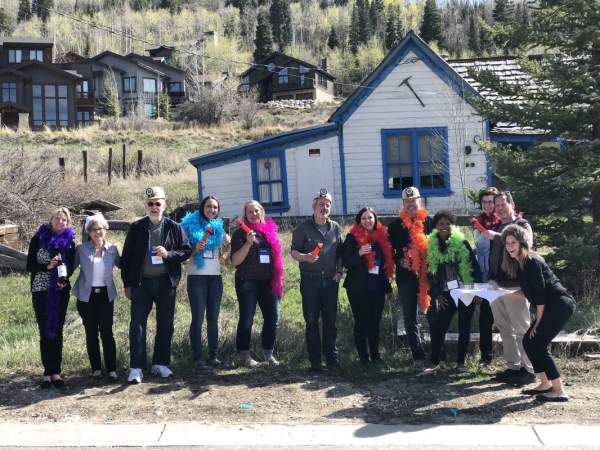 Another public event from the Fox School of Wine is Table for 12, an intimate event focused on the connection of food and wine. Here, a professor will walk a small group of guests through a selection of four wines paired with interesting foods. Read about the Table for 12 experience and why it's great for wine and cheese lovers. 
Looking for a more personalized tour or event? The Fox School of Wine also offers sommelier services, private receptions, team-building exercises and more. Reach out directly via email at info@foxschoolofwine.com or phone (435-655-WINE) to learn more about what they can arrange, and check out their website for other services, special events, and class schedule.