Park City is great for the whole family – and we do mean the whole family. Both Deer Valley Resort and Park City Mountain Resort offer a variety of kid-friendly, age-appropriate activities to keep your children entertained for the duration of your trip.  Here's a roundup of a few favorites:
Park City Mountain 
This summer, Park City Mountain introduced three new summer activities for the smallest members of the family.  Geared towards children between 30-100 pounds, these activities are a great fit for those under 11 years old and will help introduce them to new adventures. Photo credit: Park City Mountain
Kids' Zipline: if your children are ready for the thrill of a zipline, and not quite old or tall enough to try it, introduce them to the resort's smaller, kid-friendly version.  
Kids' Ropes Course: help your little adventurer build confidence on this kid-sized ropes course. This age and size-appropriate course is a great challenge in a controlled, fun, and relaxed environment.
Kids' Tubing: opening in mid-July, kids' tubing allows the youngest members of your family to experience the thrills of winter during the summer…on a tube!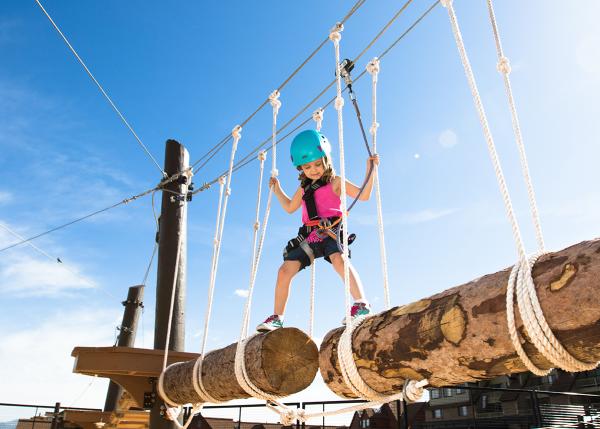 Deer Valley Resort
Hike: Deer Valley Resort offers an endless variety of trails with scenic vistas throughout.  We know that hiking can get tiring (for adults and children both!), so we suggest taking a scenic chairlift ride to the top of the mountain, enjoying a quick snack, and trying a less-strenuous hike down via one of many designated hiking-only trails. Summertime chairlift rides offer a unique view of the mountain and surrounding Park City area, and a one way downhill hike is sure to please even the littlest members of your family.
Adventure Camp: Sign the kids up for a fun-packed day at Deer Valley Resort's Summer Adventure Camp. With an array of activities, field trips, and outdoor adventures, your little ones are sure to love a day that's completely kid-focused. Sign up for 1-day, 3-day, 5-day or half-day sessions. Visit Deer Valley's website to learn more and sign up.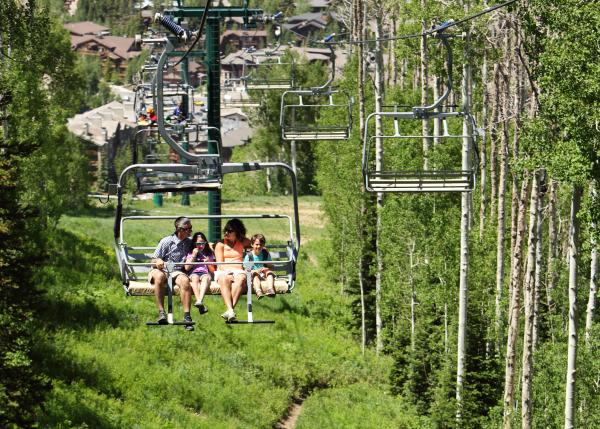 The family-friendly fun continues outside of the resorts.  Here's a list of a few other places and activities that your kids are sure to love:

Wondering where to bring your hungry kids for a post-adventure meal? Check out our list of Après-Adventure Family Dining Options!