On a beautiful Wednesday afternoon, a colleague and I had the pleasure of testing out Pedego's new Electric Fat Tire Bikes. This past summer I rented their cruisers and had a blast riding around town, so I was excited to hear they were staying open this winter with a new fleet that could handle the snow.
DETAILS
Where – Pedego Park City
What – Electric Fat Tire Bike Rentals
When – Tuesday – Saturday, 11:00 AM – 5:00 PM
Who – 18 years of age or older to rent alone. However, if accompanied by a guardian, anyone can rent as long as they fit the bike properly and know how to ride a bike.
EXPERIENCE
After cruising around the parking lot and getting familiar with the controls and pedal assist, we were off on our own. Pedego is located on Bonanza Drive, which is near The Rail Trail. The Rail Trail would have been a perfect route to take; however, I wanted to get a nice photo by the famous McPolin Barn, so we made our way towards 224 using the Mcleod Creek Trail.
There is an entrance to the trail in the parking lot of The Market. Until this point, we hadn't experienced much snow coverage, but the bikes were working great. My colleague and I took it nice and slow, especially where snow and ice pile up from the street plows.
Once we made it to the bike path it was smooth sailing, I could feel the difference of being on snow, but I was impressed by the control you had with the fat tires. However, I still took it slow, as I could feel the snow shift below the tires.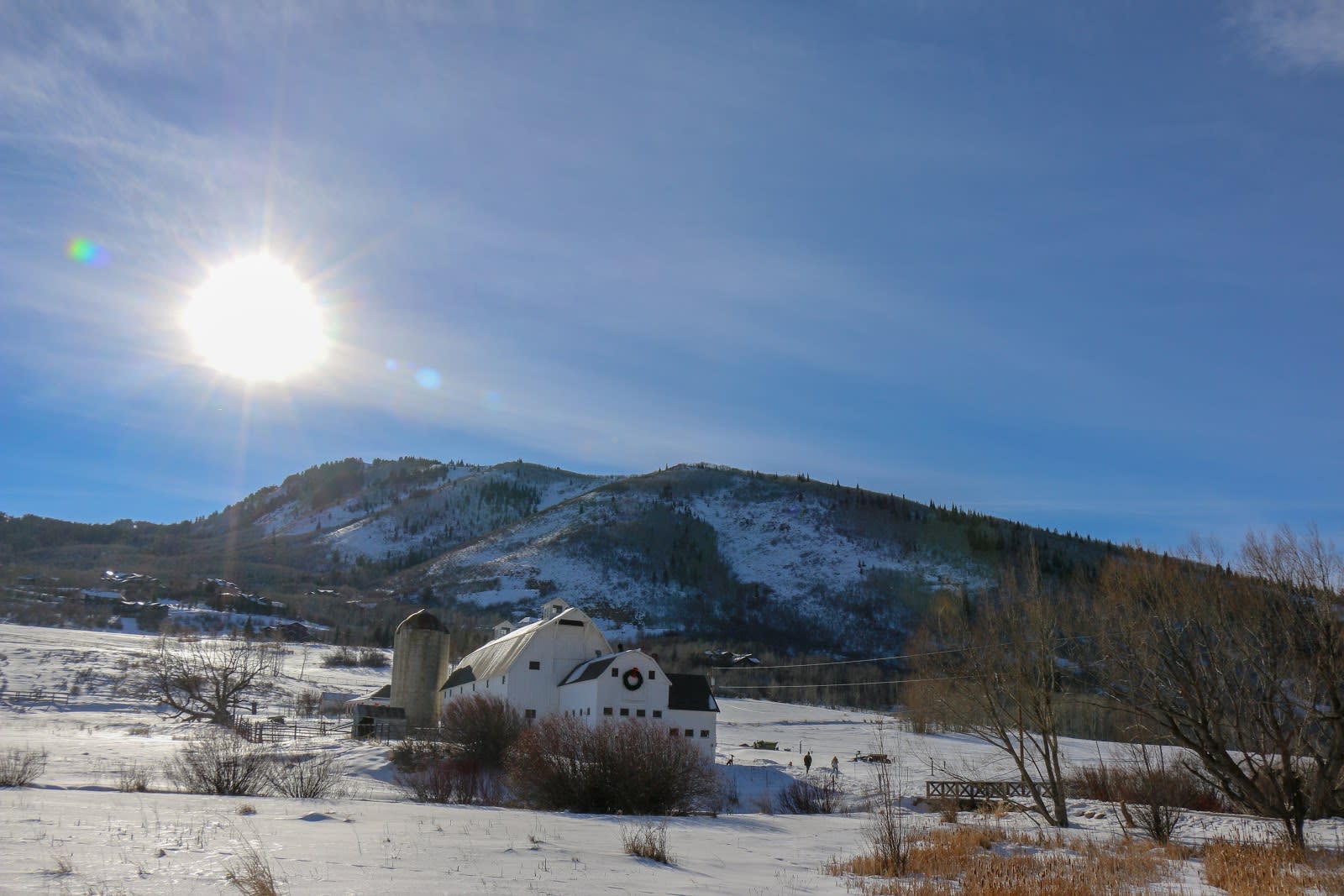 After making it to the barn, we noticed that we had to turn back the way we came, as the pathways behind the barn were not groomed, and what was groomed, was not for fat bikes to use. It's important to know that E-Fat Bikes are only allowed where electric bikes are approved, they are not allowed on any of the city-owned single track trails.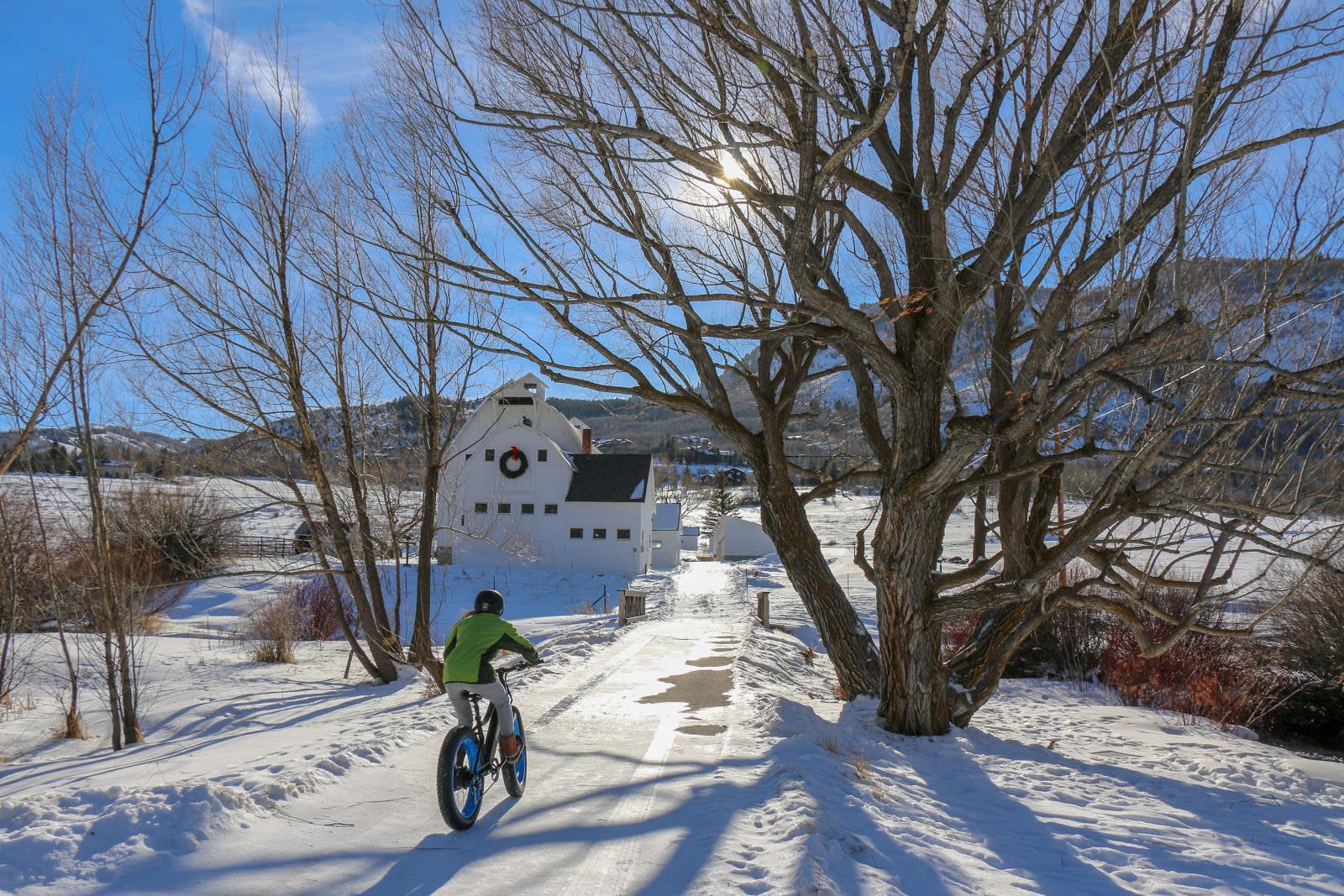 After snapping some photos and agreeing that we should have worn gloves, we made our way back Pedego.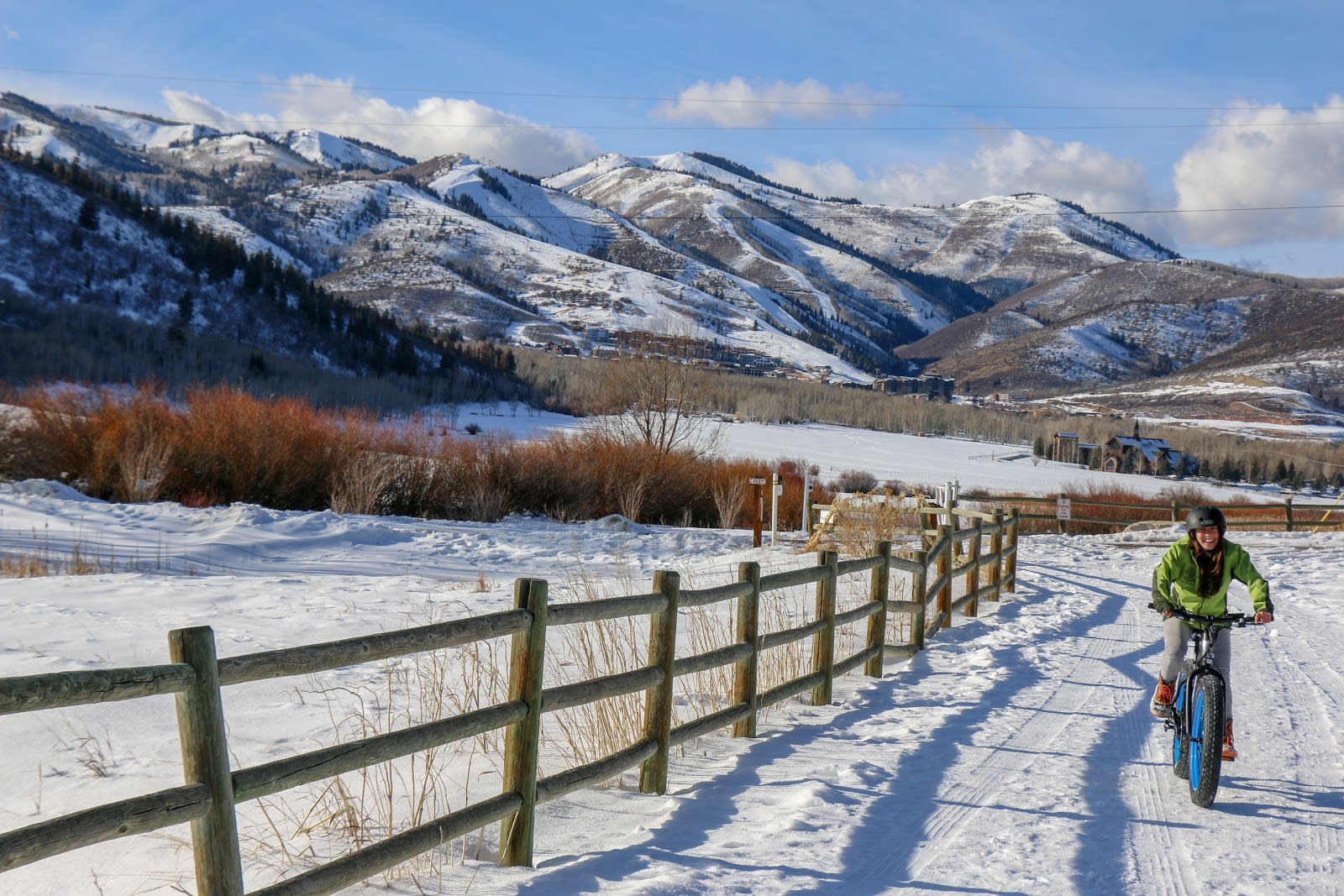 ADVICE
Always wear a helmet, but also try to wear a headband to cover your ears as they can get cold in the winter wind.
Gloves are strongly suggested.
Go slow at first, get a feel for the bike and make some turns before picking up any speed. I had already experienced Pedego's town cruiser, so I thought it would be the same. However, as I got on the snow, I quickly realized it was a different sensation and took it slow.
Plan your route before you go, find the groomed pathways that allow electric fat bikes. When we went, we had to turn around a couple of times because we didn't realize some paths were not groomed and it was too difficult to go through.
One of my favorite things about electric bikes is that they allow you to travel so much further than you may on a traditional bike. Especially if you are just getting to town and are not climatized to the altitude. It's a perfect way to share the beauty of Park City with friends and family visiting from out of town, and a great addition to any vacation in Park City.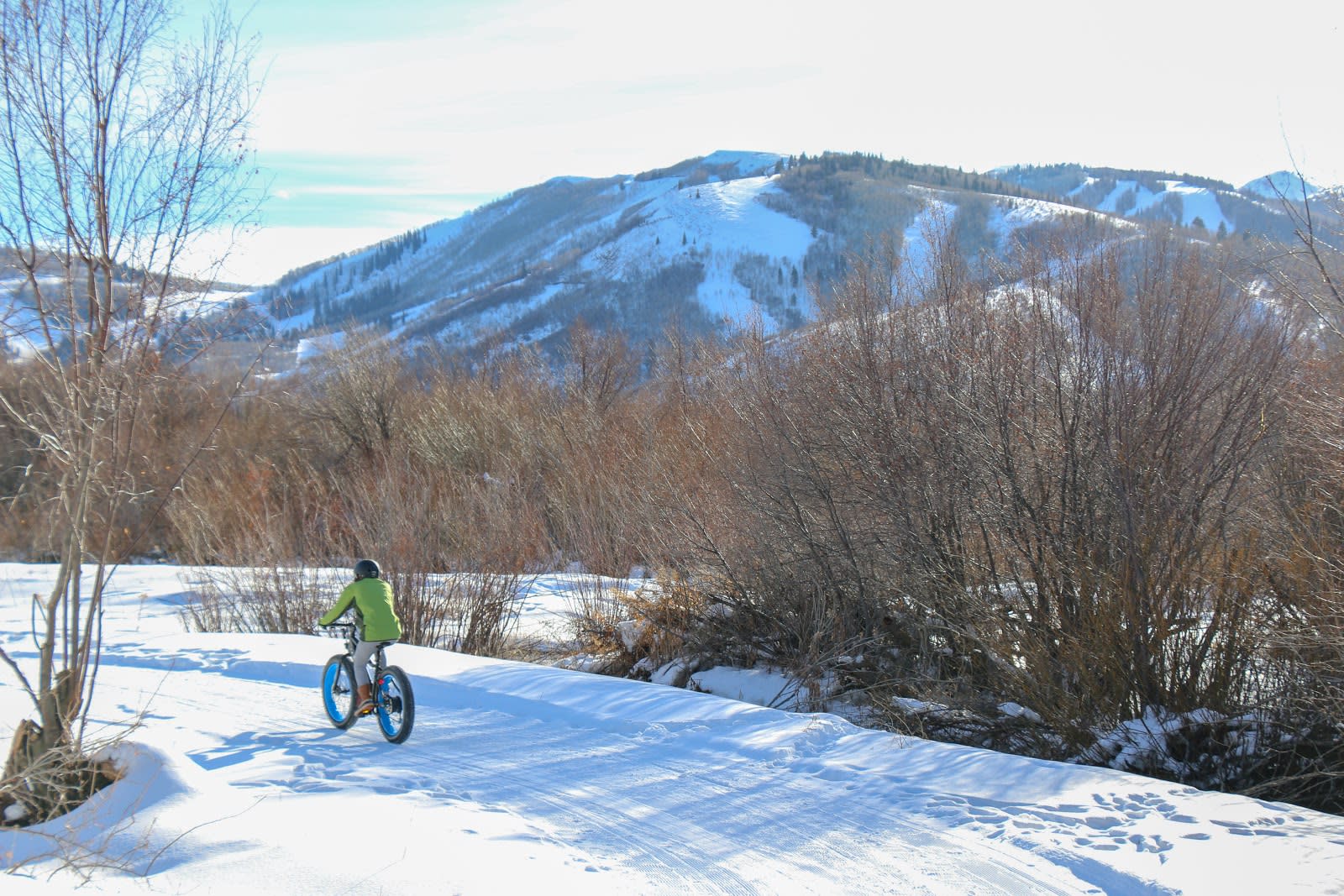 Park City is filled with great bike paths, and bike rides are such an excellent way to experience Park City. Pedego Park City recommends three routes from their shop that would be perfect for a mid-day winter cruise. They are The Rail Trail, McLeod Creek Trail, and the Poison Creek Trail/Deer Valley Loop. So, if you are looking for another fun way to explore Park City this winter, I would recommend going on an Electric Fat Tire Bike ride.