Park City, Utah, is known for being home to two major ski resorts, and an action sports hub catering to everyone from first-timers to Olympic athletes. But for many, including veterans and those with disabilities, a fourth organization sits just minutes away, the National Ability Center, sprawling across 26 acres of modified lodging and recreation that services the same range of skills, but in unique and "adaptive" ways.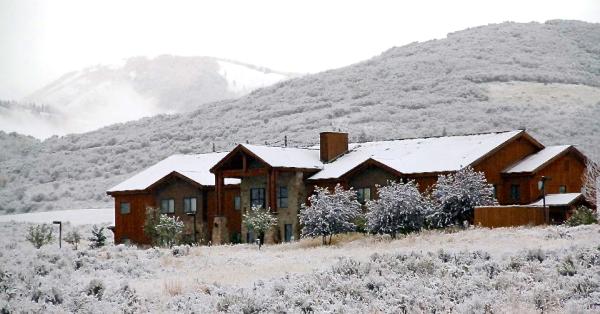 The Overview
The National Ability Center, open 365 days a year and located just 40 minutes east of Salt Lake City International Airport, offers a gateway to four-seasons of recreation for individuals of all abilities looking to continue or begin their relationship with sports and the outdoors. 
"Everything we're about is getting people outside and removing barriers to accessibility," says Katie Hobert, VP of operations, "Last year we had individuals visit from all 50 states and 13 different countries."
And while the NAC caters to a variety of backgrounds and cultures, they also serve a wide range of disabilities. From PTSD to spinal cord injuries to cognitive disabilities and trauma, the NAC is committed to inclusion by relying on an arsenal of adaptive equipment to help athletes, of all levels, "unlock their potential."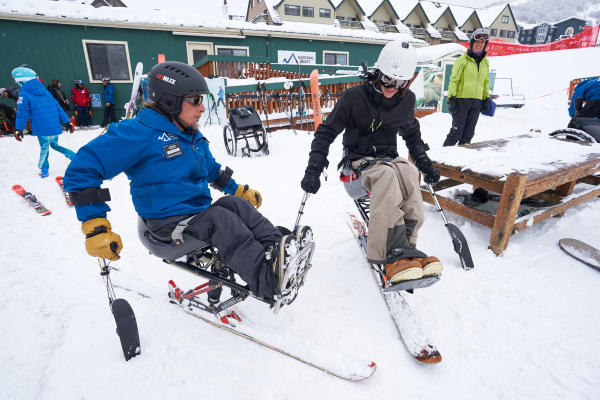 Adaptability
With mountains in their backyard and a lake at their curb, it's easy to see why the NAC doesn't need to travel far out of town to offer their more than 20 different forms of programming.
Everything from alpine skiing and snowboarding, to archery and water sports, to rock climbing and snowshoeing, to camping and horseback riding are made available thanks to their 1,700 volunteers, expert staff and arsenal of adaptive equipment.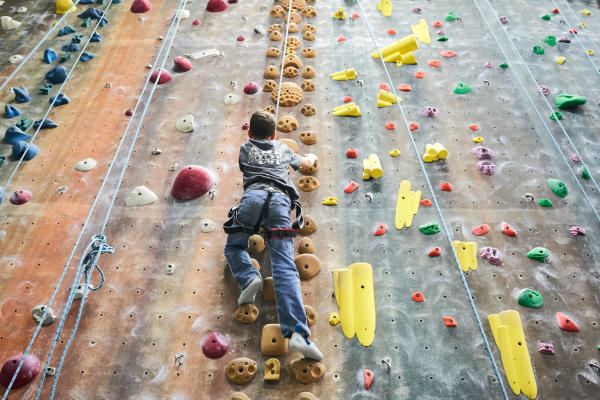 "We have over 200 bikes in our fleet," says Hobert, of the NAC's large number of adaptive bikes available to riders with varying abilities and needs.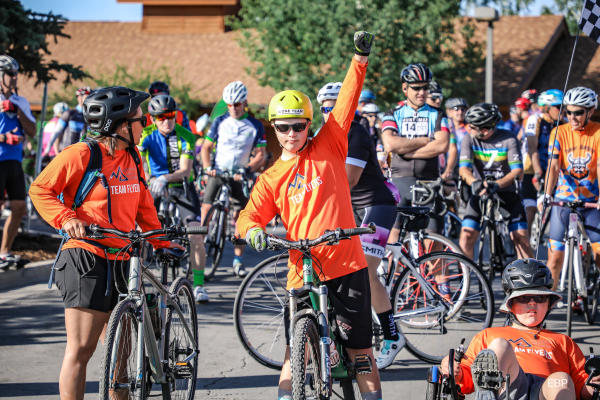 "If we're not the largest [fleet], we're close to it," says Whitney Thompson, Senior Marketing Manager.
A statistic they both share proudly, alongside the 7,000 unique individuals served and 37,000 experiences provided in 2019 alone.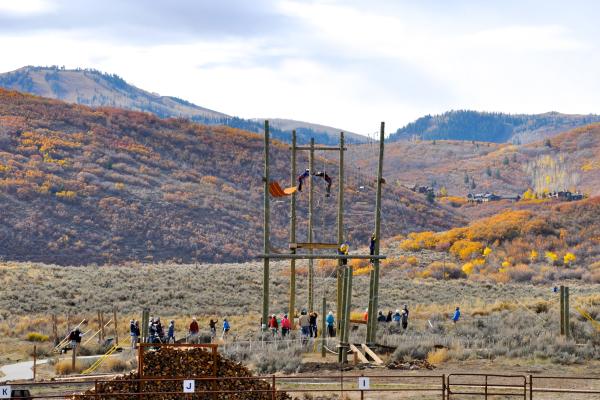 Scholarships and Military
The NAC was founded in 1985 by Vietnam Veteran Pete Badewitz and Meeche White, offering ski lessons to veterans at Park City Mountain Resort. Today, the NAC continues to support military personnel by providing free programming for most veterans and scholarship opportunities to their families, an essential piece of the NAC's mission to support the inclusion of family members into adaptive activities. And, even for those without a military background or family member, the NAC has scholarships available for those guests who feel the NAC might be out of reach.
"While we don't want disability to be a barrier to recreation, we also don't want your financial circumstances to get in the way," says Thompson.
"We've never turned anyone away for a financial barrier. Last year we gave out $550,000 in scholarships," Says Hobert.
The "Off-Season"
Ski season finds the NAC busy with lessons seven days a week. Summers are filled with mountain biking in Round Valley and water sports at Jordanelle Reservoir. And yet, as each season comes to a close, the NAC is prepared with activities for the unexpected weather moments of Spring and Fall.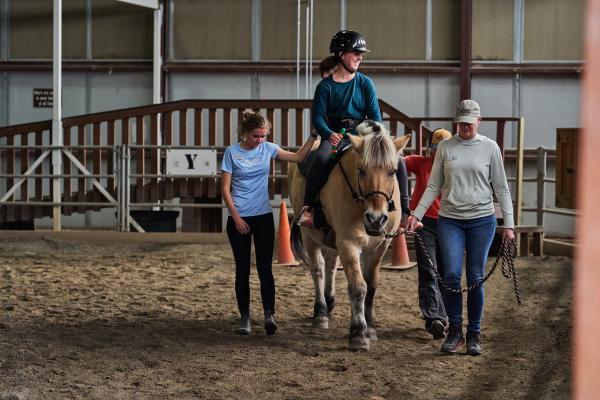 Their newly renovated equestrian center features four different year-round programs, including Hippotherapy and Equine Assisted Learning, in addition to the soon-to-be-finished Recreation Center, which will support efforts to increase off-season programming. "We've got indoor climbing, aquatics, camps, and road cycling. There's always something going on. It really is year-round, even though we have that mud-season, it's just a matter of what programs are running when," says Thompson.
"It's a huge indoor center," says Hobert, of the new Recreation Center, "that will allow us to bring bikes inside when the trail isn't ready, as well as archery equipment, team building activities, yoga…" Hobert's voice was trailing off, indicating — the sky's the limit.
Getting Involved
The National Ability Center's website is the first point of contact for all individuals or families looking for an adaptive way to experience all Park City has to offer. New guests can start by simply logging on and registering with the NAC or by calling their offices directly. From there, a member of their staff can assist you in creating a personalized approach to your visit based on the activities available during the season in which you're visiting, as well as the adaptive equipment necessary based on you or your family member's required level of assistance.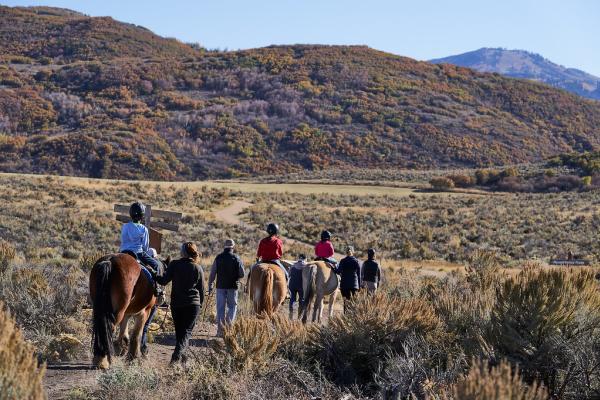 "We want to get everyone outside, and whatever barrier they have, we are equipped to deal with that. We just want people to know that if they feel overwhelmed, we have a whole team that will get them into the right thing," says Hobert.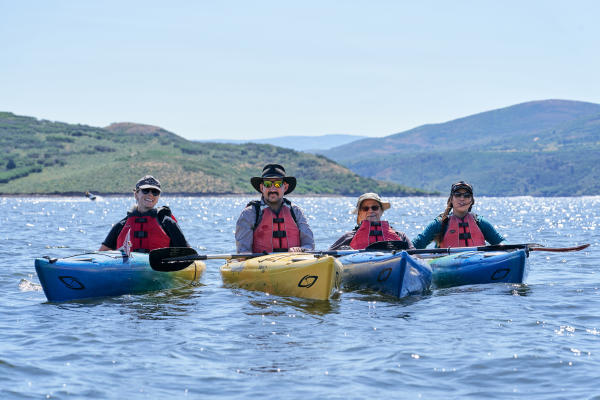 So, whether you want to get involved in the snow, in a lake, between the trees, behind a boat, or on a horse, the NAC's ready to help you make your thing, happen.