Mike Schirf
In this post, we take the time to meet an outdoor lifestyle photographer, Mike Schirf. 
Website: www.mikeschirf.com
Instagram: @schirfphoto
What was your first camera? 
I kind of just dove into photography, so my first camera was pretty nice. It was a cannon 1dxmkII.
When did you start your professional career as a photographer? 
I would say I started in 2007 but probably didn't start making a living at it until 2011. 
Do you specialize in a specific style of photography? 
I call myself an outdoor lifestyle photographer, but I love shooting all aspects. It's just really hard to be good at all of them. 
Do you have a favorite style of photography as a fan?
Not really. I can really appreciate any great photo, no matter their style. 
Do you offer travel services? 
Yes, I love to travel.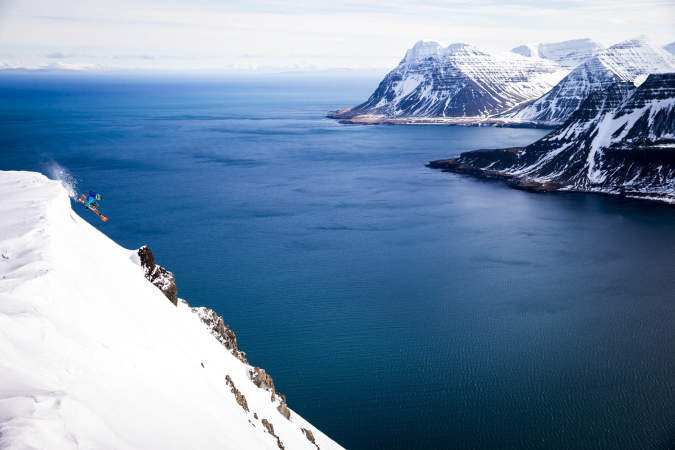 Marcus Caston adventure skiing in Iceland.
Favorite place your work has been published? 
I would have to say the Patagonia catalog. 
Where can people see and purchase your past work? 
On my website. Mikeschirf.com
What details do you believe make the best photographs? 
How do you go about focusing on them in your work? I just believe it's a lot of hard work and just committing to putting yourself in the right conditions and situations to get the best shots. 
What about Park City inspires your work? 
It's obviously such a beautiful place there is so much to shoot, and I am always meeting great new people to shoot with that are always inspiring.
What is your favorite season in Park City as a local? As a photographer?  
As a local, I would say my favorite season is the fall. I love to mountain bike, and it doesn't get much better than mountain biking in the fall of Park City. As a photographer, I would say winter. I love to shoot skiing, and obviously, Park City is fantastic for that as well.  
What do you do for fun when you're not working? 
I'm a big mountain biker. I also love to fish and go rock climbing with my wife. 
Do you have a favorite trail for photographs? 
I always seem to end up on Spiro.
Do you have any advice on taking photographs in Park City? 
So much beauty here just get out and shoot.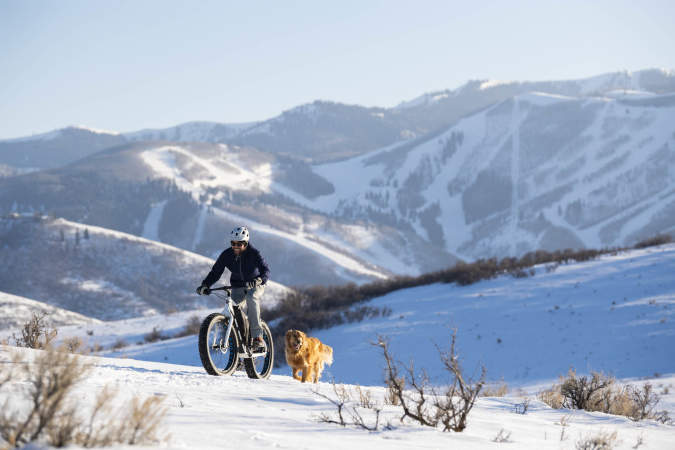 A friend and his pup enjoying a fat bike ride in round valley.
For fun, we had to ask:
Where is your favorite place in town to eat or grab a drink? 
Definitely the Wasatch Brewpub. 
How many photos have you taken of/at the McPolin Barn? 
I have a few, but my landscape game isn't as strong as I would like.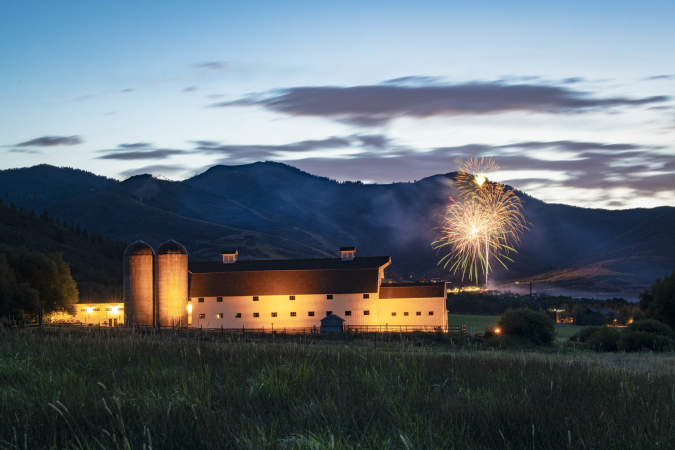 McPolin Barn over the 4th of July.
More of Mike Schirf's work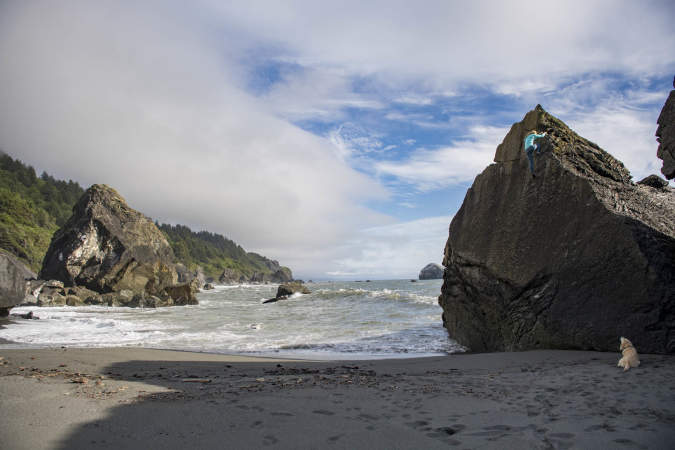 My wife Tera bouldering on the California coast as our pup Millie keeps a close eye.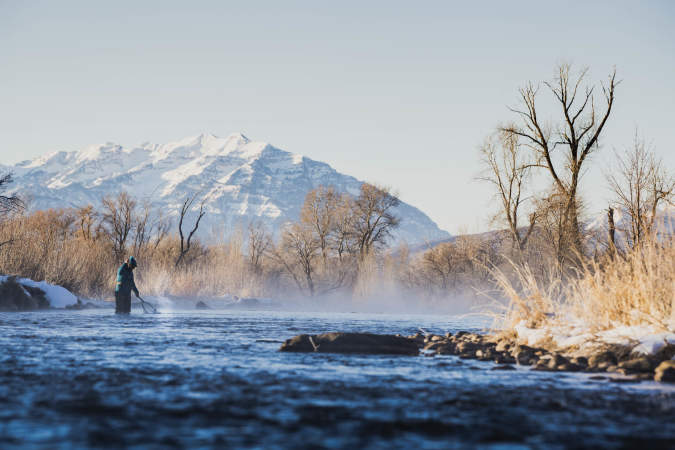 A fisherman netting his catch along the Provo river.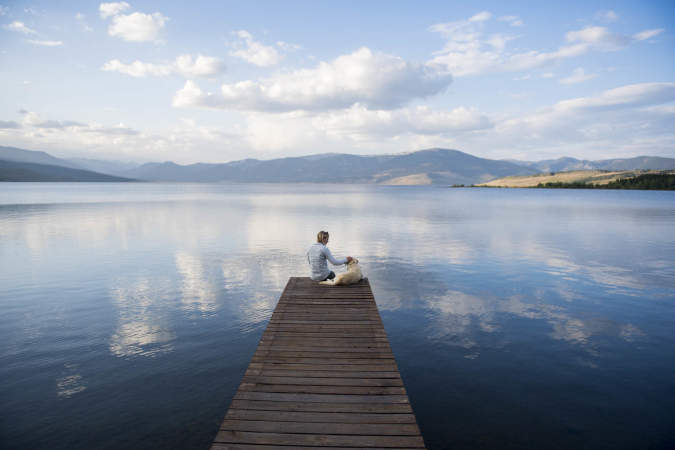 Tera and Millie enjoying a sunset along Hebgen Lake in Montana.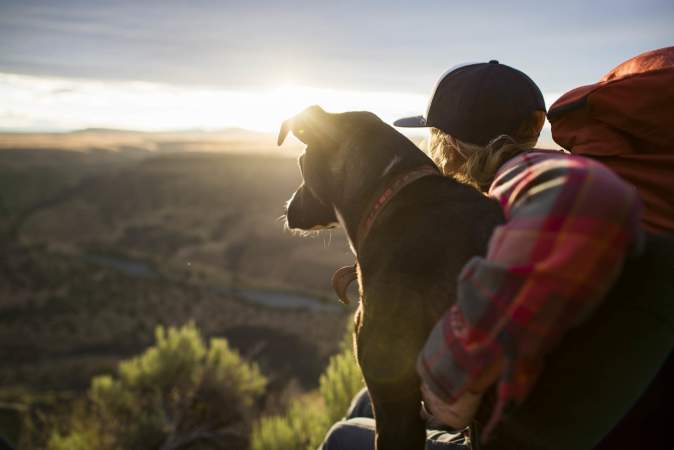 Tera and our other pup Patsy enjoying a beautiful Oregon sunset.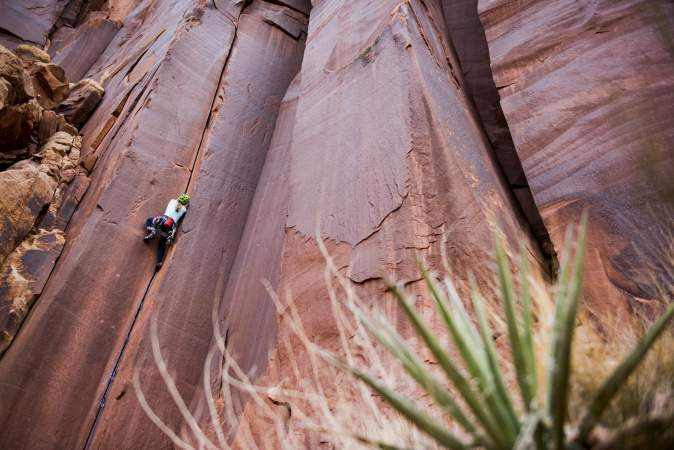 Tera Crack climbing in the Utah desert.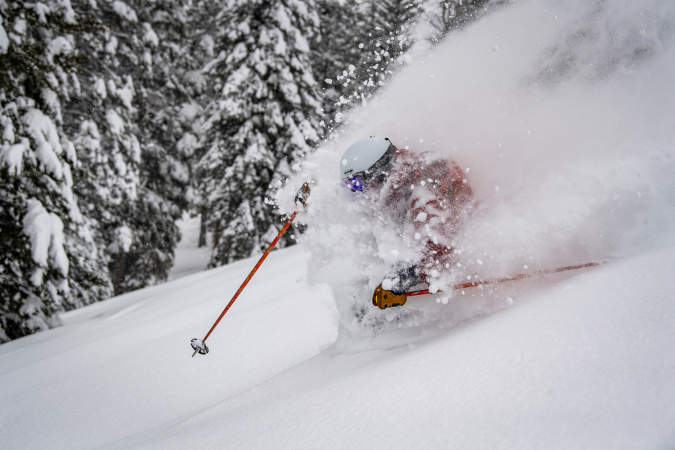 Powder skiing in Sun Valley, Idaho.