The 12th year of Live PC Give PC is upon us. On November 4, 2022 Live PC Give PC brings Park City & Summit County together for 24 hours of extreme generosity. We are so fortunate to have a day like this where the Park City community comes together to help support the many many nonprofits that help make our area better. Whether it's the arts, education, health care, animal welfare, environmental efforts, or supporting cultural and recreational programs, the local nonprofit community benefits everyone who lives, works, plays, or stays in the area.  People of all ages and backgrounds are encouraged to get involved in this community-wide giving day. The event is online and will also include an in-person celebration and other activities for the entire community to take part.  In order to participate in Live PC  Give PC, nonprofits must be based in and/or have ongoing programs in Summit County, Utah. All funds raised on or before November 4, 2022, on livepcgivepc.org must be used in Summit County, Utah.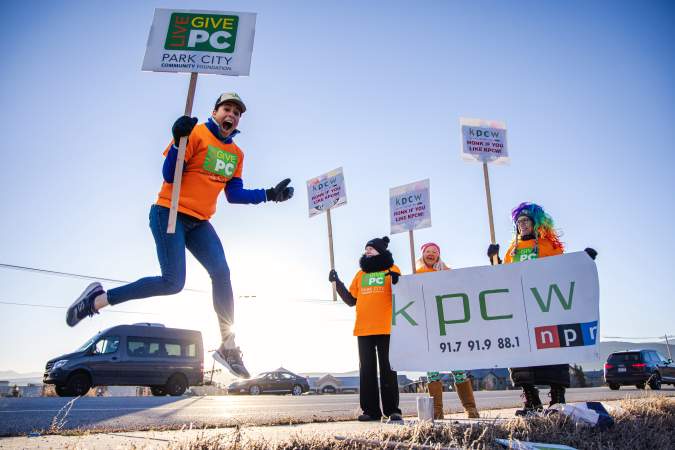 HOW LIVE PC  GIVE PC GOT STARTED
Live PC Give PC is a project of the Park City Community Foundation, which has been creating an enduring philanthropic community to benefit all the people of greater Park City since its inception in 2007. They are Utah's first community foundation, and they offer donor services, support for nonprofit organizations, convene the community to address shared challenges, and build a culture of generosity and kindness. Their mission is all about being an advocate and resource for all of Park City's nonprofits, which are the backbone of our community, and their goal is to create a community that is resilient and strong. The staff of the Park City Community Foundation saw other communities hosting giving days like Live PC Give PC and in partnership with sponsors they introduced the event to Park City. The first year of Live PC Give PC was very small, where they raised close to 330,000, compared to what the nonprofits bring in now. Over the years, Live PC Give PC has grown tremendously, raising $21 million for the community cumulatively and 4.5 million last year.
WHAT IS LIVE PC GIVE PC
Live PC Give PC is a one-day virtual event encouraging those who love Park City and Summit County, Utah, to contribute to local nonprofit organizations through a single online giving platform, on a single day, November 4th. There are three primary goals of this giving day:
1. Grow philanthropy in Summit County – bring new donors to the nonprofit organizations.
2. Grow revenue for nonprofit organizations serving Summit County.
3. Grow supporters – educate the community on the positive impact on their lives by Summit County's nonprofit organizations.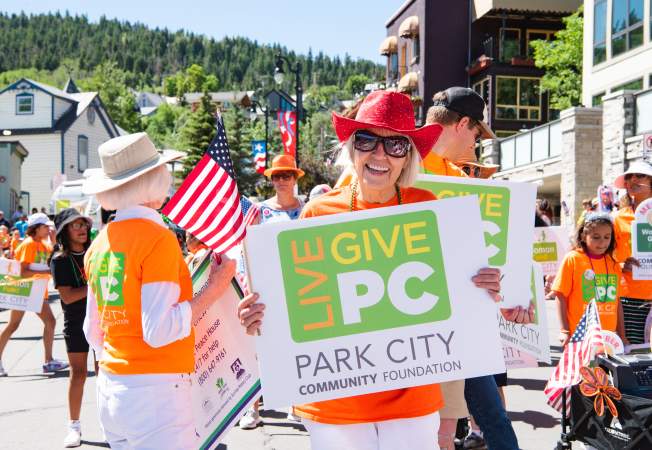 Over 100 nonprofits that are based in or have ongoing programs in Summit County, UT participate in Live PC Give PC. It's a great day for them to get in front of more supporters as Live PC Give PC's search function helps nonprofits of all sizes reach thousands of new potential donors. Live PC Give PC is a key fundraiser for nonprofits and brings them the resources they need to serve thousands of Park City and Summit County residents. Live PC Give PC helps to reduce fundraising costs for these nonprofits as raising $1 online costs 7 cents, as opposed to 20 cents for grant writing or up to $1.25 to acquire new donors through direct mail. Park City's nonprofits also benefit from increased giving through fun and compelling campaigns, "power hours," and new donor challenges that help engage new givers and inspire current givers to donate even more.
There are also big benefits to donors too! As a donor, you can efficiently find, learn about, and contribute to local programs that support the causes in which you believe in the most. Online donations can be made quickly and easily to any US-registered 501(c)(3) by credit or debit card.
HIGHLIGHTS
In 2020, Live PC Give PC raised over $3.4 million from over 6,000 donors. This year the goal of Live PC Give PC is to have 6,500 unique donors participate during the 24 hours of giving. It's not about a dollar amount but about the participation. The foundation wants the whole community to get involved and donate! And it's as easy as donating just 5 dollars! The Park City Community Foundation would be thrilled with a 5 dollar donation to a cause you care about. That 5 dollars goes a long way to show your love for the community, and it goes even further when you share the event and the nonprofits you donated to with your friends and family. Plus a lot of the nonprofits get matching gifts so your $5 actually turns into $10 and just like that your donation is doubled. All it takes is $5.
Another highlight after matching gifts, is the Leaderboards where Donors will help organizations compete for prizes on seven unique leaderboards. Park City Community Foundation is offering $33,250 in prizes – cash grants to nonprofit organizations, based on the number of unique donors. The nonprofits with the most unique donors overall, and in six thematic categories, will be eligible to win grants of $500 to $2500
Park City Mountain supported by Vail Resort's EpicPromise is the presenting sponsor for Live PC Give PC. They also sponsor many of the prizes that nonprofits can win on the giving day, including the All Nonprofits Leaderboard Prizes, the Year-over-Year Donor Growth Prizes, and the Power Hours when donations are boosted by $10.
Don't miss the Community Party Under The Stars sponsored by Highwest celebrating this wonderful day of giving. Everyone - nonprofits, volunteers, donors, and members of the community are invited from 4-9 PM at the Town Lift Plaza for music, dancing, drinks, and kids activities to celebrate our nonprofit community. The party is open to the public (under 21 admitted with parent or guardian) and the event will take place rain or shine!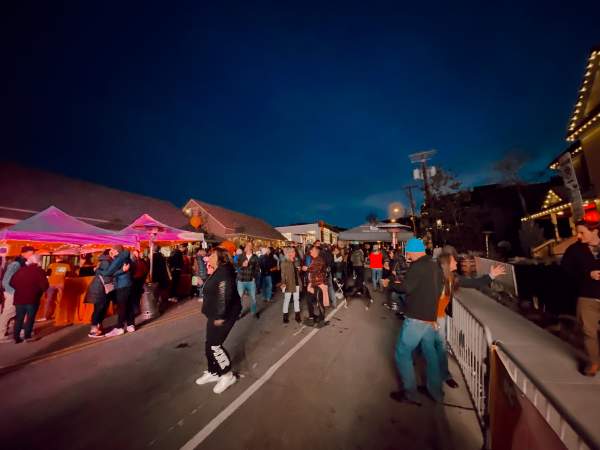 SCHEDULE OF EVENTS
What's happening around town on November 4?
ALL DAY: 12:01am - 11:59pm: DONATE!
Choose from over 100 nonprofit fundraisers at livepcgivepc.org and donate whatever you can to your favorite causes ($5.00 minimum). New donors will have each of their early-day donations boosted by $10.00. The goal is 6,500 unique donors and nonprofits with the most unique donations will receive big cash prizes.
7:00am - 6:00pm: On the Street
As always, nonprofits and volunteers will be taking to the street to promote Live PC Give PC and their causes. Honk and wave as you drive by them to show your support!
7:00am - 6:00pm: Donation Stations
Many nonprofit partners and volunteers will be at businesses around town promoting Live PC Give PC and their causes, and facilitating donations. Say hi and donate to your favorite cause.
4:00pm - 9:00pm: Party Under The Stars!
Live PC Give PC participants – nonprofits, volunteers, donors, and members of the community – are invited to celebrate our nonprofit community.
Bundle up and join us on the Town Lift Plaza as we come together as a community to support the work of our nonprofits. Open to the public, under 21 admitted with parent or guardian. Event will take place rain or shine!
Please take public transportation, walk, bike, or plan to park in paid city parking lots.
7:00pm: Film at Park City Library
More information to come!
ALL DAY: Get Social and Make Your Own Fun!
Share your love for Park City and Summit County. Use the hashtag #livepcgivepc and tag @parkcitycf in your social posts. Take your kids on a scavenger hunt to find all the dressed-up statues! Wear orange and do a lap on your favorite trail! Host your own party! Get creative with your friends to celebrate the collective goal of 6,500 unique donors.