For some, a cup of coffee or a latte is the only way to get the day started. For others, it's a midday treat – a way to warm up (or cool down) after a few hours spent on the slopes or the trails. Regardless, it's always a good idea to know where your nearest (and tastiest) coffee option lies whether you're on the mountain, shopping along Historic Main Street, or cruising around town! Here is a round-up of a few don't-miss coffee shops and cafés in the Park City area.
Along Historic Main Street
Atticus
What's better than a coffee shop-bookstore combination? Atticus, a light-hearted establishment located at the bottom of Historic Main Street serves up delicious teas and coffees – and healthy food, too. The owners' outdoor lifestyle is infused in the business, and its location couldn't be more ideal, especially if you're going to hop on Town Lift and hit the slopes, or head out to enjoy the trails. Open from 7:00 AM-7:00 PM.
Harvest
An Australian-inspired café, Harvest takes its coffee seriously. Sourced from fair-trade beans roasted locally, Harvest's drink menu includes flat whites, long blacks, cold brew, and more. Take it to go or stay and enjoy the simply stunning décor and sunlight-infused space at the bottom of Historic Main Street. Winter hours: open 8:00 AM-3:00 PM daily.
First Tracks Kaffe At Stein Eriksen Lodge
Stein Eriksen Lodge is in the midst of a $14 million-dollar expansion, part of which includes a new coffee café, First Tracks Kaffe, located downstairs (next to skier services), just off the slopes.  It's ski-in, ski-out (or easily accessed from many of Deer Valley Resort's hiking and biking trails) and is a great option for a midday pick-me-up. Winter hours: open daily 7:30 AM-2:30 PM.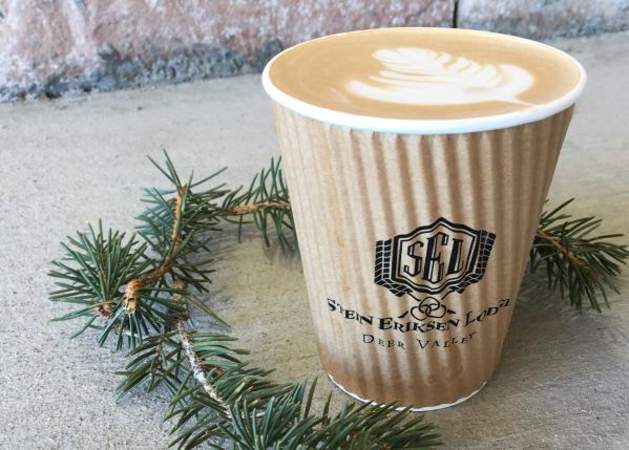 Jupiter Java
Just inside Park City Mountain's Legacy Lodge, Jupiter Java serves Amante's Coffee all day long and is a great way to start your day. Just steps from the snow and trails, you won't have to go far for the caffeine fix you're looking for. Winter hours: open daily 8:00 AM-5:00 PM.
Buzz Café At Montage Deer Valley
"Gourmet-to-go," Buzz Café features specialty coffee drinks in a convenient location. Just off of Montage Deer Valley's main entrance, Buzz Café is a great option for when you're on your way to (or off) the slopes or hiking trails, or heading out on the town for the day. Winter hours: open daily 7:30 AM-2:30 PM.
Prospector And Beyond
Ritual Chocolate Café And Factory
Ritual Chocolate Café has become a Park City staple. Located just off Bonanza Dr. in Prospector, Ritual Chocolate serves sipping chocolate, iced drinking chocolate, and delicious coffee beverages. Open Monday-Saturday 7:00 AM-6:00 PM, and 8:00 AM-5:00 PM on Sundays. Learn about owners Robbie and Anna in our My Town video series.
Deer Valley Grocery Café
Located in Deer Valley Resort's welcome plaza, Deer Valley Grocery Café's convenient location makes it easy to grab a cup of fresh roasted coffee or espresso drink.  Regardless of the time of day, we recommend you grab a chocolate chip cookie, too!  Open daily 7:30 AM-7:00 PM.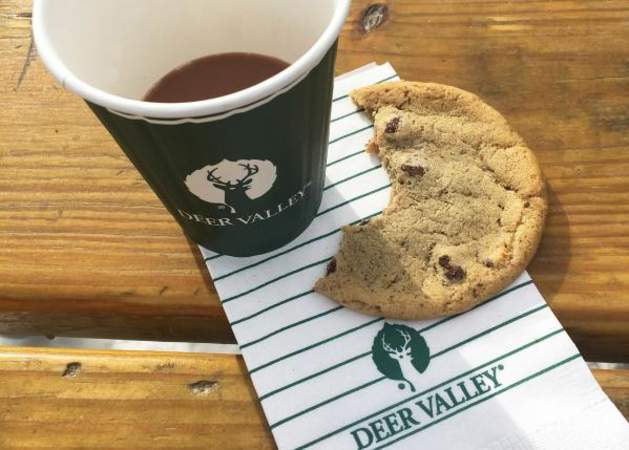 Kimball Junction
Park City Coffee Roasters
Park City Coffee Roasters, located next to Storm Cycles in Kimball Junction, has been in town and hand-roasting coffee since 1997.  Its recently expanded space offers more seating, and room to congregate, read, or get some work done. Open early daily from 6:00 AM-6:00 PM.
Hugo Coffee
Hugo Coffee is located inside the Park City Visitor Information Center in Kimball Junction and features its own small-batch, locally roasted coffee made from high-quality beans. The menu features coffee mixed with butter and coconut oil (the Kevlar), as well as nitrogen-infused cold brew. Hugo Coffee is open Monday-Friday 7:00 AM-6:00 PM, and Saturday-Sunday 8:00 AM-6:00 PM.