The Swaner Nature Nook is on Thursdays through August from 5:30 -7:30 p.m. The Newpark Concert Series on the plaza. Please feel free to stop by our Nature Nook located outside the EcoCenter. Children and their families can learn about the sand hill cranes found on the Swaner Preserve, through hands-on activities and games.

Earth Science Outside is on Tuesday, August 23 from 6:30 - 8:30 p.m. The cost is $5 or free for members. Join us at this family friendly event to learn more about the geology of the Snyderville Basin as we explore the Swaner Preserve's north side trails. Genevieve Atwood, Ph.D. is a former three-term state legislator and former State Geologist and Director of the Utah Geological Survey, she will be leading this walk. Registration is required to attend, and spots fill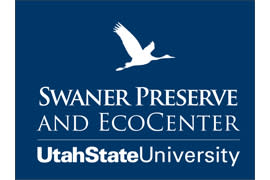 fast! Click here to register. 

Endangered Landscapes: America's National Lands will take place August 25 - November 27, 2016
on Wednesdays – Sundays, 10 a.m. - 4 p.m.  There is a $5 suggested donation.  Endangered Landscapes: America's National Lands presents over 50 of Rick Braveheart's full color, black and white, non-traditional and video art works of America's national lands, in celebration of the National Park Service centennial. The exhibition features images captured over 400 days spent living alone within national parks. The exhibit weaves together elements of art, education, environment and ecology with opportunities for visitor reflection and interaction.