The photography exhibit Endangered Landscapes is on display from August 25 through November 27.  This photography exhibition presents over 50 of Rick Braveheart's full color, black & white, non-traditional and video art works of America's national lands. Featuring images captured over 400 days spent living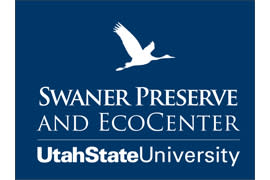 alone within national parks, the exhibit highlights the beauty of more than two dozen locations from across the country.  Rick has the unique distinction of serving as a twelve-time artist-in-residence recipient from the National Park Service, and received the Presidential 1,000 Points of Light Award for his work documenting our national lands. His work is found in numerous private, public and museum collections including the Smithsonian and National Park Service as well as various US Embassies.
On September 14 and 15, Swaner EcoCenter will be presenting a Star Party with speaker Paul Ricketts and the University of Utah South Physics Observatory staff.
8:00 – 9:30 p.m.  The cost is $5 or free for members.
Are you interested in astronomy? Join to learn more about the mysteries of the night sky and view deep space through telescopes from the University of Utah's South Physics Observatory. Due to the popularity of this event in the past, they are offering two nights of constellation-viewing fun! Registration is required to attend.