A family holiday to Park City, Utah is packed with experiences you'll head home raving about. Indulge in epic feasts, one-of-a-kind experiences, and spend some quality time with the family in nature's playground as the snow flutters around you. There's fun on and off the slopes for all ages and with so many activities to choose from, this is one holiday you won't want to end.
Aussie-born, international TV host/producer and all-time travel adventurer, Jason Dundas, had Park City, Utah on his bucket list. In a five-part mini-series, follow as Jason introduces you to what makes Park City a winter ski destination for the whole family to enjoy. In this episode, find out about five of the must-do family experiences in Park City, Utah.
Resorts
Park City, Utah is a ski haven with Deer Valley Resort, Park City Mountain, and Woodward Park City. Enroll the family in ski school for the first few days to make the most of your time on the slopes. Catering to all abilities, professional instructors can up your ski game, improve techniques and guide you to the best runs for the day's conditions.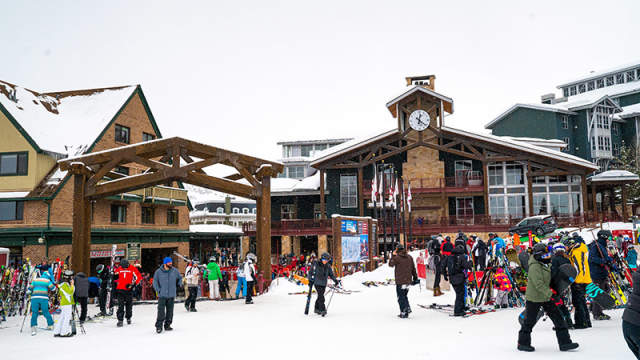 Snowmobile
Take in the beautiful views of the Wasatch Mountains on a guided tour with Summit Meadows Adventures. An exhilarating experience as you zoom through the backcountry on your very own snowmobile!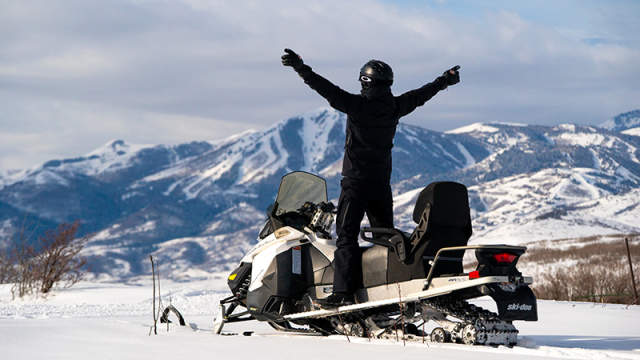 Dog Sledding
For one of those once-in-a-lifetime experiences, be sure to book with All Seasons Adventures for a cuddly adventure everyone will love. Glide through snow-covered meadows and alpine forests with friendly sled dogs and future racing pups. Dog sledding is a bucket list activity you have to tick off on this trip!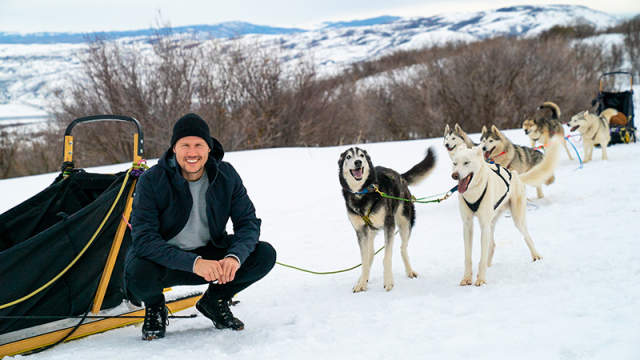 Utah Olympic Park
Park City played host to the 2002 Olympic Winter Games, and a visit to the Utah Olympic Park is well worth your time. Still serving as an Olympic Training Site today for national ski teams from around the world, the park also pays tribute to the history of winter sports and the 2002 Winter Olympics with two dedicated museums. Outside, there is plenty of fun to be had all day long. Get your adrenaline pumping as you fly on zip lines, navigate adventure courses high in the sky or experience the thrill of the bobsled as you speed down the Olympic track.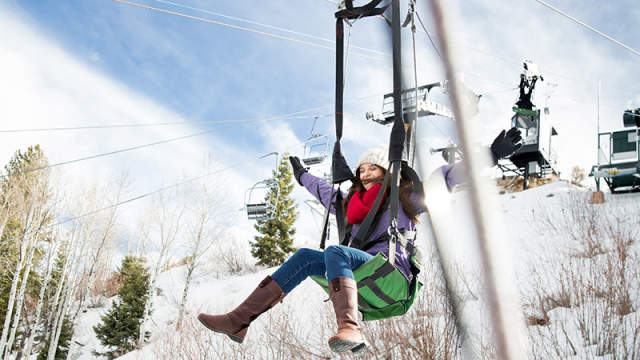 Smores
No snow holiday is complete without overindulging in s'mores. A post-ski tradition, head outside to a cozy fire pit like the one at Montage Deer Valley. Toast your marshmallows, add some chocolate, and sandwich between graham crackers for delicious gooey goodness. It will be hard to stop at just one.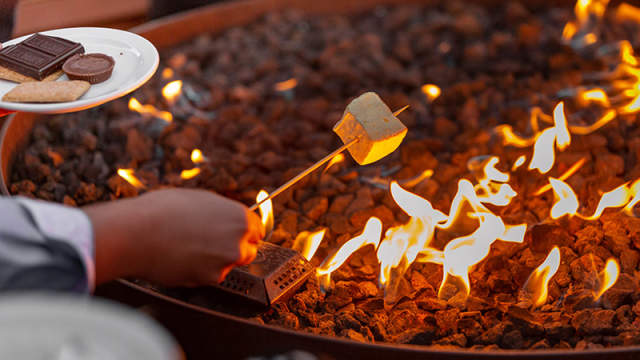 More Must Do Family Experiences
Woodward Park City
For more action-packed fun head over to the brand new, state-of-the-art Woodward Park City. A sports destination in itself, the outdoor mountain park provides lift-accessed skiing and snowboarding with special learning and freestyle zones along with snow tubing the longest lanes in Utah. Indoors there are foam pits, spring floors, trampolines, parkour zones, and a skatepark.
Ice skating
Lace-up and slide out onto the ice with skates. Ice skating is an activity the whole family can get into with indoor and outdoor options available throughout the town.
Park City Escape Room
Escape the cold with some indoor fun in the Park City Escape Room. Solve the clues, puzzles, and fun challenges before time runs out.
Ice Castles
Discover a winter wonderland at Ice Castles, just 30 minutes from town. Explore frozen caves, maze-like tunnels, slides, and fountains all lit up like a fairy tale kingdom.
You may also be interested in...