Last year's Deer Valley® Music Festival Adventure was so successful that they decided to mix it up and let it live again this year—twice! One contest will run from July 1-5, and the second (Encore) will run from July 15-18. This social media photo contest is intended to promote Deer Valley® Music Festival (DVMF), the Park City area, and our business partners. The contest is designed to engage patrons and introduce them to new experiences that define summer in Park City. Encouraging participants to share photos of their adventures with their friends online – and incentivizing them to promote their activities by awarding extra points based on engagement – builds brand reach that extends to participants' social networks and also generates buzz about Park City in general.

How does the contest work?

Participants will compete as individuals or as squads. They will complete as many challenges as possible during the contest period (The first contest runs from 12:00 AM on July 1 through 9:00 AM on July 5 and the Encore contest runs from 12:00 AM on July 15 through 9:00 AM on July 18). Their score will be the sum of points they've collected based on the values of the challenges they've completed, the amount of "likes" their photos received from their networks, and bonus points they've earned for making "#DVMF" visible within the frame of the photo. They will submit their completed challenges by uploading photos that prove they've completed the challenge to Instagram. Submissions will only be accepted through Instagram and will be tracked with the hashtag #DVMFadventure.

Here's what you can do to help!
Please help us promote the contest prior to the start date of July 15 by taking photos that are related to the challenges that will take place on your property. When you post the photos please use the hashtag #DVMFadventure and tag us, @utahsymphony, on all of the posts you create to promote the contest.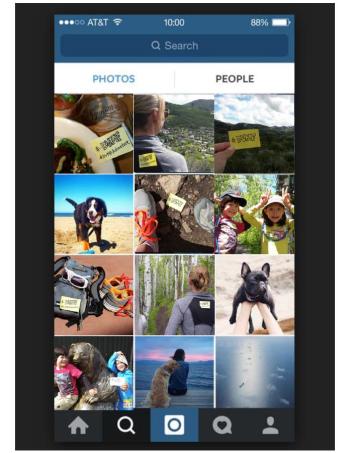 ****Please do not post any promotional photos related to Encore until the first contest is completed on July 5****

Please announce the promotion via email, Facebook, Twitter, and Instagram and be sure to be clear that the contest will take place on Instagram. Please link to our contest page in your announcements so people who are interested can learn more about the contest. The website to direct them to is http://bit.ly/DVMFadventure16.

We are encouraging participants to tell their friends and promote their upcoming adventure before the start date, please feel free send the same message. 

Interested in contributing to the prize pack?
This contest takes a lot of effort and a lot of legwork, so to motivate as many people as we can to participate we would like to make the grand prize over-the-top and totally worth it!

The participants will either compete individually or form squads of two to six people—either way, they are required to post submissions from only one Instagram account. In the event that the winner is a solo participant, we will award them a pair of tickets to each concert. If the winner is a squad of multiple people we will award them with the number of tickets per concert that is equal to the number of people in their squad. You are free to decide whether or not the number of prizes you contribute is fixed or flexible.

If you would like to contribute to the grand prize pack, please contact us by 2:00 PM on June 8 so we can include it on printed marketing materials, contest press release, and media outreach!

How does the contest work?
Form your #DVMFadventure Squad
Complete the challenges
Submit proof on Instagram
Collect likes from your friends
Challenges will be released on July 1 at www.deervalleymusicfestival.org/adventure so check back in after you form your DVMF Adventure Squad. Prizes include tickets for your entire squad to four Deer Valley Music Festival concerts and more! 

Contact: Ginamarie Marsala, marketing communications manager, email/phone at gmarsala@usuo.org or 801.860.9544.