America's National Parks and the Future of Conservation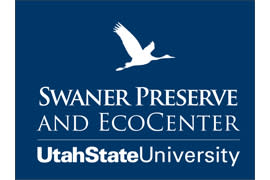 Wednesday, November 9, 2016 |  7:30 – 8:30 pm  |   $5 or Free for members
As the Endangered Landscapes traveling art exhibition highlighting the national parks comes to a close, join us to discuss our national lands and the future of conservation with special guest, Robert Keiter.
Robert Keiter is author of the book, To Conserve Unimpaired: The Evolution of the National Park Idea.  He is the Wallace Stegner Professor of Law, University Distinguished Professor, and founding Director of the Wallace Stegner Center for Land, Resources and the Environment at the University of Utah's S.J. Quinney College of Law.
Be sure to register to secure your spot!
https://events.r20.constantcontact.com/register/eventReg?oeidk=a07eddzzlho5f6b12bf&oseq=&c=&ch=
Little Naturalist: Storytime at Swaner
October through May | Twice a month | 10:00 a.m. to 11:00 a.m.
Little Naturalist is the perfect program for 3 to 5 year olds who are curious about animals, their habitats, the environment, and exploring nature.  Join us twice a month, October through May, from 10 a.m. to 11 a.m. to read a specially selected nature-themed book, explore the natural world, and complete a craft.  Some favorites include snowshoeing on the preserve, interacting with live reptiles and amphibians, upcycling old materials into holiday decorations, and much more!
For more information or schedule, visit our website:
http://www.swanerecocenter.org/education-calendar/youth-programs/little-naturalist-story-time-at-swaner.html
Endangered Landscapes: America's National Lands
Now through November 27, 2016
Wednesdays - Sundays 10 am - 4 pm
$5 suggested donation
Endangered Landscapes: America's National Lands presents over 50 of Rick Braveheart's full color, black and white, non-traditional and video art works of America's national lands, in celebration of the National Park Service centennial. The exhibition features images captured over 400 days spent living alone within national parks. The exhibit weaves together elements of art, education, environment and ecology with opportunities for visitor reflection and interaction.
This is an exhibit for the entire family! Children can experience some of the plants and animals at Utah's five national parks by exploring our Touchy-Feely boxes. Color one of our vintage national park postcards. We also offer a family camping play area and a kid's scavenger hunt of the exhibit.
Art Elevated Holiday Art Market
Friday and Saturday | December 2 &3  | 10:00 a.m. to 6:00 p.m.
Sunday | December 4 | 10:00 a.m. to 4:00 p.m.
Are you looking for unique gifts this holiday season? Join Swaner and the PCSC Arts Council for our art and handcrafted gift market to find beautiful and one of a kind gifts for your loved ones. Accompanying the artists, there will be a selection of live entertainment. Visit our website for the schedule of events.
http://www.swanerecocenter.org/education-calendar/calendar/art-elevated.html