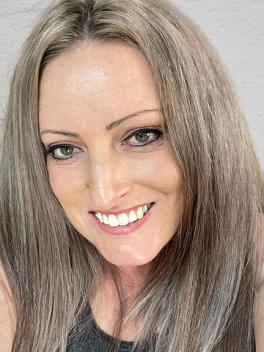 Lindsay Ortega's journey to the top job at Nuzzles and Co. Pet Rescue and Adoption was sparked by something Parkites know well - volunteering.
"I come from a corporate background," the Salt Lake native says. "But I found my calling volunteering with an animal welfare group."
She's been at it for 15 years, the last eight at Nuzzles and Co., where she became Executive Director in 2020. "I feel fulfilled every day," she says. "We are making a difference for needy animals in Utah and on the reservations we partner with."
The Nuzzles and Co. mission is protecting animals, providing a place for recovery and learning positive behaviors, then moving them into loving homes.
"In helping these animals, we are the one who benefit," Lindsay believes. "When we give our animals a second chance at life and loving homes, they give back that love one-hundred fold."
Nuzzle and Co.'s expansive services include pop up wellness clinics, a 'working cats' program placing active felines where they can keep barns and farms clear of pests, and the Rainbow Bridge Memorial Garden, for those who have lost pets and wish to memorialize them.
"I love broadening our reach," Lindsay says. "I am also very fortunate to have a such a dedicated, caring staff."
Lindsay eases the pressure of such demanding work by embracing Park City's abundant outdoor rec opportunities. "I am an avid hiker and backpacker, and I enjoy exploring the mountains."
"I love that when an animal is in need, Parkites rally to help us fundraise and achieve our mission," she says. "Our community is wonderful and generous."
We feel the same way about Nuzzles and Co., Lindsay! Find out how you can get involved at nuzzlesandco.org