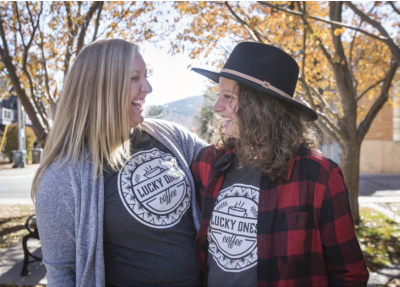 For the past three years Lucky Ones Coffee has brewed a tasty cup of inclusion. After working in adaptive recreation, owners Taylor Matkins and Kaite Holyfield noticed the lack of job opportunities for individuals with disabilities.
Further research showed the two that 70% of individuals with disabilities in the United States are unemployed. So, they decided to establish a local coffee shop in the entryway of the Park City Library to start making a change.
The coffee shop idea, which offers a full espresso bar, toasts, paninis and baked goods, including many vegan and gluten free options — prepared and sold by employees with disabilities — is symbolic and functional, Matkins said.
"Coffee brings people together, and we thought, what could be more meaningful?" she said. "While we get to offer lifelong skill progression, our employees create a community that is warm and welcoming."
Since Lucky Ones opened in March 2019, Matkins, Holyfield and their staff have made connections within the community by participating in fundraisers and other special events, and some of these connections are with families who have younger children with disabilities, Matkins said.
"They get to know members of our staff, who show them that there is a community that will love and support their children," she said. "Many individuals with disabilities don't have the opportunities available to them for life long learning and employment. So, we are here to create space for these individuals and provide a community that supports and encourages them."