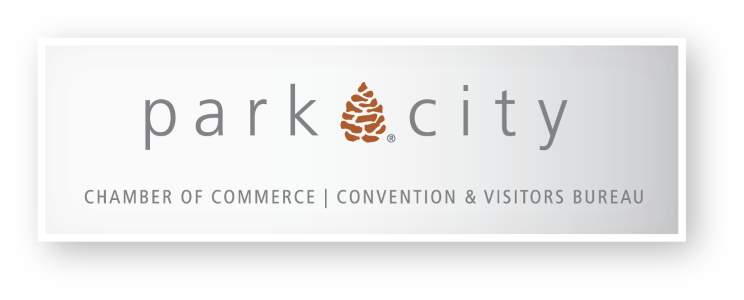 FOR IMMEDIATE RELEASE
Media Contacts:
Dan Howard, dan@visitparkcity.com, 435-658-9606
Megan Skiles, megan@visitparkcity.com, 435-658-9602
PARK CITY CHAMBER & VISITORS BUREAU ANNOUNCES GSTC PUBLIC PRESENTATION
Public invited to join live event February 2nd, revealing Global Sustainable Tourism Council assessment of Summit County
January 28, 2022 – (Park City, Utah): The Park City Chamber of Commerce | Convention and Visitors Bureau (Chamber & Visitors Bureau) invites all Park City area residents, business owners and members of the legislature, alike, to join a Zoom presentation sharing the results of the Global Sustainable Tourism Council (GSTC) destination assessment of Summit County. The presentation will take place on Tuesday, February 2 at 1pm (Mountain Time), utilizing the following Zoom link.
The presentation will be led by Dr. Kelly Bricker, of the GSTC, who headed up the local assessment between July and December of 2021. According to the survey results, Park City and Summit County are well-positioned to meet tourism sustainability standards set by the worldwide organization. The GSTC evaluates tourism regions along 38 criteria to encourage destination 'stewardship.' Standards and benchmarks are set to help destinations make healthy decisions regarding future development so that the areas can be sustained. The entire destination assessment can be reviewed utilizing the following link.
The destination fared well in its GSTC assessment, as both Park City and Summit County government planners and stakeholders have dedicated significant resources and energy on issues that impact the area's future. The assessment ultimately has scored the destination in four key areas that represent high profile tenets of sustainable tourism:
Cultural assets, including the preservation of the area's mining history, programs including the Park City Museum, Utah Olympic Park, Park City Institute, Deer Valley Music Festival, Kimball Arts Festival and Egyptian Theatre on Main Street, to name just a few.  Historic recreational assets including the Union Pacific Rail Trail alongside 400 miles of hiking and biking trails have been cared for and preserved thanks to organizations such as the Mountain Trails Foundation. More than 45 buildings in the Main Street area have been included on the National Register of Historic Places. The annual Sundance Film Festival raises local awareness of global issues including climate change, income disparity, diversity, equity, and inclusion. The annual Miner's Day Parade and Oakley Rodeo are additional examples of Summit County's embracing and preservation of its unique and authentic historical assets.  On a three-point scale, the destination scored 1.75, indicating many opportunities to improve in the area's efforts to preserve its cultural assets.
Economic opportunities, including the development of a year-round economy with strong infrastructure that provides excellent job opportunities and access for all.  Summit County scores very high in this area, supporting 12,327 local tourism-industry jobs and an additional 2,676 indirect jobs for a total of over 15,000 jobs.  This makes Summit County  the second most robust tourism economy in the state, with $1 billion in direct spending and more than $13 million in visitor-derived tax revenue (following only Salt Lake County).Summit County received a score of 2.49 out of a possible three points, suggesting that the County provides excellent opportunities, but also has room to improve.  As one recent example, the Human Rights Campaign (HRC) awarded a score of 70 (out of 100) to Park City's equality index, nearly doubling its 2020 score (https://townlift.com/2021/11/park-city-nearly-doubles-equality-index-score-from-last-year/), but has the ability to provide additional opportunities for the local workforce to thrive.
Destination Management is an area where the community has great opportunity for improvement, taking ideas from speculation to genuine actionable items. Currently scoring 1.84 out of a potential three points, this area will ultimately result in a formal sustainable tourism plan, which will improve Summit County's performance.  The Chamber & Visitors Bureau has recently hired its first-ever Director of Sustainability, Morgan Mingle, who will be responsible for aligning local resources and moving the organization forward to improve Summit County's score in this area. Mingle is graduating in 2022 with a Master of Arts in Sustainability from Harvard University and holds a certificate from the extension school's Sustainable Cities and Communities curriculum. 
Environmental health is the fourth area of GSTC focus, evaluating the community's focus on climate change, carbon neutrality and the health of Summit County as it relates to both open space preservation and wildlife conservation. Water resources and green practices play pivotal roles in the scoring for this area, and Summit County garnered a 2.34 out of three points for the aggressive net-zero goals and resources that have been prioritized so that the community continues to lead all other counties and much of the nation in recognizing opportunities for best practices. Park City Municipal has set a goal of being entirely carbon neutral in its operations by 2030.
Among the highest priorities for the Chamber & Visitors Bureau is the effort to communicate best practices for visiting the area, utilizing advertising/public relations messages, its Visitor Center in Kimball Junction and all pre-arrival, trip-planning materials. Car-free getaways are an important part of the message and the continued promotion of the town's free public transit system is critical. 
"We are thrilled to be sharing these assessment results with locals. The GSTC assessment will help guide our organization's priorities and messaging, as we seek to achieve the highest standards in sustainable tourism practices," notes Jennifer Wesselhoff, President & CEO of the Park City Chamber & Visitors Bureau.  "With tourism success come great civic responsibility.  That's why the Park City Chamber of Commerce & Visitors Bureau along with the City and the County are developing this Sustainable Tourism Plan and we want to share with the public, the areas that have been identified as having the highest immediate priorities."
The organization recently distributed a tourism sentiment survey to local residents, visitors and the Park City workforce, and plans to share its sustainable tourism plans in response to local survey results. 
###
About Park City 
Park City, Utah is North America's most accessible mountain recreation destination, located just 25 miles from Salt Lake City International Airport. Park City offers over 100 lodging properties including bed and breakfast inns, condominiums and full-service hotels. Park City, home to Deer Valley Resort, Park City Mountain, Woodward Action Sports Park and over 400 miles of public trails, offers endless year-round outdoor recreation possibilities. Boasting nearly 150 palate-pleasing bars and restaurants, an abundance of shopping options lining Historic Main Street and the Utah Olympic Park, one easy trip offers a mountain range of activities and amenities for the most discerning visitors. For more information, please visit www.visitparkcity.com.