So you have spent time and money getting people to your website, only to have them leave without buying. Fact 1: The majority of people who stop by your website will never come by again. Fact 2: Only 15% of people who ultimately buy from a site or from that company do it on the first visit; the rest who buy need to connect with that site or company an average of 6 times before they finally go ahead with the purchase action. That means you are missing a LOT of business.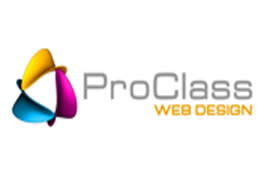 So how do you go from one visit to the average of six visits it takes to make the sale? Client Engagement. There are several ways to approach Client Engagement and they only take a plan and a small amount of cash to make happen.
Whether you are a real estate agent, sell products online, have a professional service or maybe a local store, we know ways to engage visitors and convert them into new clients. At ProClass we help businesses maximize their conversions and grow their business. Want to know more? Give us a call and let's talk about your needs and possible solutions. If you can afford a minimum of $50 per month we can show you ways to build your business. For a FREE consult just call 435-631-2595 or email us at Info@ProClassWebDesign.com.