Join the Mindful Meditation Series at the LiVe Well Center, located at 900 Round Valley Dr. Suite 250, 2nd floor.  This six part series will take place every Tuesday from 6:00 - 7:30 p.m., starting October 11 and going through November 15.  The cost is $75 for all six sessions.
Mindfulness means maintaining a moment-by-moment awareness of our thoughts, feelings, bodily sensations, and surrounding environment. The practice of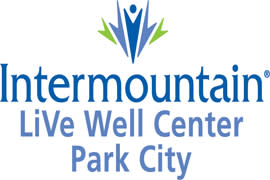 mindful awareness has a variety of well-documented impacts, including a reduction in toxic stress, an increase in emotion regulation and an improvement in sustained attention, focus and executive functioning. The central objective of the course is for participants to have the tools necessary to continue their mindfulness practice after the course completes.
In the six-week course, you will learn:
The basics of mindfulness meditation
How to work with thinking that arises while practicing mindfulness
Techniques for meeting and navigating intense emotions
The role mindfulness plays in communication and interaction
How to set up and support mindfulness practice after the course ends.
To sign up for the class, please call the LiVe Well Center at
435.333.3535