Dare To Be Different - C & S Creative Services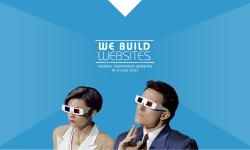 C & S Creative Services specializes in web design, Digi advertising, logos, branding and public relations. With powerful marketing, that generates results.  They donate $100 to your favorite local charity when you hire them to design your new website, logo or e-blast campaign!  For more information visit: cscreate.com, email: cathy@cscreate.com or call: (435) 649-1234. 
*Available November-December 2016. Certain restrictions apply.
 
RING IN THE HOLIDAYS WITH THE PAINT MIXER! Bring the whole family and come paint HATS OFF with us and get into the holiday spirit!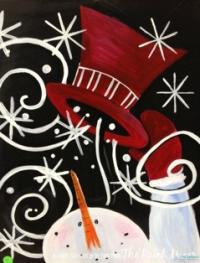 WHEN: Sunday, December 4 at 4:30 p.m.                                 
WHERE: The Paint Mixer: 738 Main Street                                  
COST: $35                 
REGISTRATION LINK: https://www.thepaintmixer.com/quick-signup.php?eventid=5149
 *This event will be a Kid-Friendly event with no alcohol service*
 Follow a 2-Hour step-by-step guided instruction with great music and inspiration.
For more details visit www.thepaintmixer.com  435-604-0820
​
Book your 2016 Holiday Party at Waldorf Astoria Park City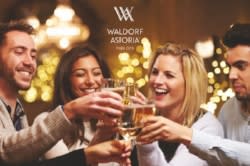 If you book your 2016 holiday party with Waldorf Astoria Park City, you will receive:
10% discount on food
Waived room rental
Holiday themed decor
Discounted guest rooms for guests staying overnight
Complimentary fire pit rental with holiday s'mores
Double Hilton HHonors points for qualifying food and beverage and master billed guestrooms
Help take the stress out of planning your holiday party! Book early and let them take care of the details. Please email colleen.altice@WaldorfAstoria.com for more information.
The People's Health Clinic Talking Points 
The mission of PHC is to provide non-emergency medical services to those living in Summit and Wasatch counties that do NOT have medical insurance.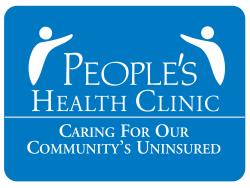 We provide the medical safety net for those that do not qualify for Medicaid/CHIP or for coverage under the Affordable Care Act (ACA).
51.9% of our patients make less than 100% of the Federal Poverty Level; for a family of four that's $24,250 annually.
Established in 1999, PHC has grown from 700 visitors at the first Health Fair to 8,500 patient-visits in 2015.  Through August of 2016, patient visits/services were 5,623. 
Approximately 83.32% of our patients are Hispanic and represent the labor force that underpins the economy of greater Park City.  94% of our patients are employed in one of more of the following industries:
Construction/Landscaping 21.4%
Hotels/Lodging 10.4%
Restaurants 16.4%
Self-Employed 22.3%
Retail 13.6%

Mountain Resort/Golf Club 9.3%
Transportation 1%
Other 2%
Only 4.6% of our patients are unemployed or retired
Free Search Ranking Report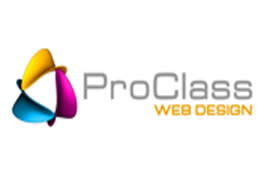 It's a trap every business falls into…pick a keyword phrase you think your website should be found under in the search engines and as long as it ranks well for that phrase you are good to go…right? …Wrong!
Aside from the Top 5 keywords which come to mind easily there are typically dozens more "long-tail keywords" which can bring almost as much traffic as the Top 5 but are often ignored. Most businesses should be managing in the neighborhood of 50+ keyword phrases in order to maximize visibility. How are those words ranking? If you don't know how those are doing you could be losing a LOT of traffic and never know it.
At ProClass we will run those Top 50 keywords through our system and generate a report which gives you a good idea of how well they are performing. More often than not we find several areas where, with a bit of improvement, you could begin generating more traffic for your business. And, if you aren't sure what those other keyword phrases might be, well, we can help with that too by providing a keyword report before we run the free search ranking report.
With the upcoming season almost upon us you don't want to miss out on any business you could have. Give us a call right away to order your Free Search Ranking report.
To request your FREE report, call 435-631-2595 or email us at:  Info@ProClassWebDesign.com. 
Swaner EcoCenter Event: Art Elevated Holiday Art Market
Friday and Saturday | December 2 &3  | 10:00 a.m. to 6:00 p.m.
Sunday | December 4 | 10:00 a.m. to 4:00 p.m.
Are you looking for unique gifts this holiday season? Join Swaner and the PCSC Arts Council for our art and handcrafted gift market to find beautiful and one of
a kind gifts for your loved ones.  Accompanying the artists, there will be a selection of live entertainment. Visit our website for schedule of events.
http://www.swanerecocenter.org/education-calendar/calendar/art-elevated.html