Employer-Based Trip Reduction Symposium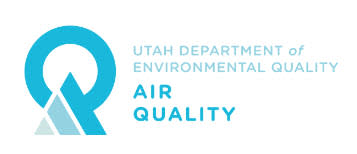 On January 11, 2017, 8:30 a.m. – 12:00 p.m. at the Multi-Agency State Office Building (195 North 1950 West Salt Lake City, UT 84116)
The Employer-Based Trip Reduction (EBTR) Symposium will provide employers with a unique opportunity to learn what vehicle emission reduction tools and strategies other Utah companies are using to reduce their contribution to poor air quality, provide benefits to employees, and reduce costs associated with transportation.
Cost: Free
Where: Participate in-person, or through online webinar.
Register: Eventbrite link http://bit.ly/2hFKWEP
Air quality has become a major concern for residents and Utah policy makers, and vehicles are responsible for the majority of the ozone and PM2.5 particulate in Utah. We are pleased that many companies throughout the State are taking voluntary steps to reduce their vehicle emissions. We hope you'll join us to identify vehicle emission reduction strategies that will work for you as you develop your own unique EBTR program.
Contact: Mat Carlile, Utah Division of Air Quality at mcarlile@utah.gov or 801-536-4116.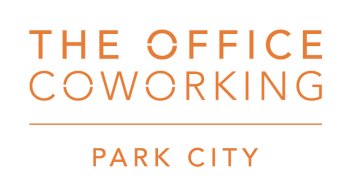 The Office Coworking - Cross Promotion Social Media Contest
The Office Coworking, a new collaborative workspace in the Newpark Town Center is interested in running a cross promotion social media contest with you. They would like to do a holiday season / new year scavenger hunt. Participants would visit a number of local business and simply take a picture with our mug at your business and tagging the location. 
This provides user generated content for all the business involved. A huge cross promotion opportunity and an opportunity to be involved with the local community.
All that would be required on your end would be promoting the challenge on your social media leading up to the event. And sharing/posting the photos of the participants during the challenge.
Winner of the challenge would receive a month's free rent of our dedicated desk plan ($450 value) and anything your business would like to contribute. If this is something that interests you please feel free to contact Ryan Gibson at ryan@grupoemr.com.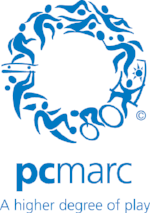 Park City MARC 5-year Anniversary Celebration

Join the Park City Municipal Athletic & Recreation Center as we celebrate 5 years since our re-opening!  Bring family and friends for a free event that will have something for everyone on January 6th.  Dunk tank, tennis & pickleball games, bounce house obstacle course, photo booth, prizes, and treats from 3-7pm!  Follow us at www.instagram.com/pc_recreation and track down free swag in our all day-long scavenger hunt.  Admission to the MARC is free all day, with the exception of tennis lessons, court time and childcare.  Hope to see you there!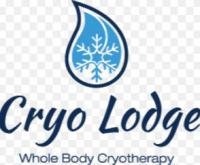 Cryo Lodge - Whole Body Cryotherapy
Park City is the new home of Cryo Lodge, the first Whole Body Cryotherapy wellness spa. At Cryo Lodge, we chill the outer layer of your skin with sub-zero blasts of vaporized liquid nitrogen in the Impact cryosauna. While only being in the cryosauna for three minutes, your body enters a fight or flight response which forces your body to fight off any inflammation. Just three minutes in the only U.S.A manufactured cryosauna helps to:
Increase circulation
Produce collagen for tighter skin
Improve skin conditions and blemishes
Decrease swelling & toxins in the body
Improve sleep and reduce fatigue
Relieve muscle aches and pains caused by inflammation
Reduce athletic recovery time
Reduce pain caused by arthritis
Come chill at the coolest place in Park City and experience the amazing and powerful benefits of Cryotherapy. New client single chills are just $20! We are located at 1351 Kearns boulevard and for more information, you can visit our website at www.cryolodge.net.
Chamber Business Members Discounts: Group discounts can be used among all employees throughout the month.
$750 per month-50 visits
$1200 per month- 100 visits
$1500 per month- 150 visits
For more information, call Cryo Lodge at 435-565-1034.
New Year Resolutions - Summit County Health Department
Did you know, 80% of Utah adults who smoke report that they intend to quit? With 2017 around the corner, many Utahans will make New Year resolutions to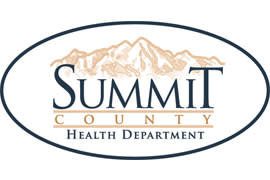 quit tobacco. One great community resource is the Utah Tobacco Quit Line or the Way to Quit program. There are many convenient options to assist individuals in Quitting Tobacco and create a customized plan just for you. For example:
Quitting Online – Talk with an online coach through email or chat features.
Quitting by Phone – Whether you prefer to call, or receive text messages, getting help is at your fingertips.
A Combination of the Two: receive both online and support by phone.
The Way to Quit website provides quit tips and approaches to quitting tobacco. Individuals may also qualify for free nicotine replacement therapy. Go online today to www.waytoquit.org and figure out the best plan for you. For questions, contact the Summit County Health Department at 435-333-1500.