Please join the Park City Chamber/Bureau for a complimentary educational workshop for its members on Wednesday, October 12 from 11:30 a.m. - 1:00 p.m. It will be held at the Park City Board of Realtors classroom at 1889 Prospector Avenue. This "lunch and learn" workshop will focus on an important social media-related topic – Facebook Updates and Changes.  
You understand the importance of social media for the success of your business, with Facebook being one of the key social media platforms. It seems like every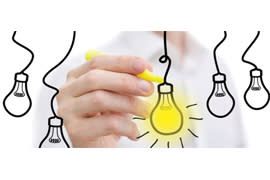 time you log into Facebook, something has moved, changed, or disappeared altogether. With Facebook being a key business communications tool, it's vitally important that we keep up with what's happening with this vital social media platform. This workshop will help you realize you aren't losing your mind, and that Facebook pages are different than they were a few months, days, or even hours ago. Sue Kern with Face It! Social Media Marketing will update you on the most recent major changes to Facebook and its newsfeed algorithm, to have you walk away from this workshop feeling completely up-to-date………….for the moment. Space is limited – please reserve your seat today!
Attendees are welcome to bring their own lunch. Please RSVP at www.visitparkcity.com/rsvp. This workshop is hosted by the Park City Business Resource Center, Zions Bank and the Park City Chamber/Bureau.