The Board of Directors of the Park City Chamber/Bureau selected Chris Eggleton,  Managing Director, Operations for Destination Hotels Utah, as the 2016-2017 Board of Directors Chair.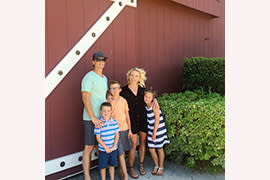 Chris has been a member of the Board of Directors since 2015, and has also served on the Chamber/Bureau's Marketing Council and on several Marketing Advisory Committees. In addition to being the Chamber/Bureau Board of Directors Chair, other current community contributions include Past President, Park City Area Lodging Association; Committee Member, Mountain Accord; and Chairman of the Control Board, Mountain Regional Water. Past contributions include: Past President and founding member, Kimball Junction Business Association; and Alumni, Leadership Park City. A native of Southern California, in his own words "he blends the laid-back demeanor and professional litigiousness that stems from being the son of an entrepreneur and from the tutelage of internationally recognized economics professors." Chris enjoys a multitude of recreational pursuits, and on days when he is not focused on these or the efficiency and continuous improvement for his companies and the community, he is a father of three and has "friends o' plenty."  
 
He takes the place of Andy Garland with Summit Water Distribution Company, who served as the Chamber/Bureau's 2015-2016 Board of Directors Chair. The Chamber/Bureau thanks Chris for his ongoing commitment to the organization, and looks forward to a great year ahead under his leadership.