The Park City Chamber/Bureau is pleased to offer its members, their employees and families the opportunity to purchase an inexpensive dental discount plan and discounted dental insurance. This member benefit is available to all employees and families of Chamber/Bureau members, including seasonal, part-time, and full-time. Details of the programs are as follows: 

Dental Discount Plan:
• Not insurance, provides discounts on a wide variety of dental services.
• Save 5-60% on most dental procedures, including routine oral exams, unlimited cleanings and major work such as root canals, dentures and crowns.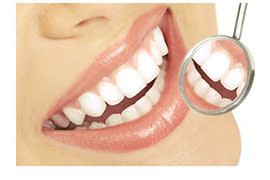 • Plan offered by Careington International, one of the most recognized professional dental networks in the nation. 
• Low monthly rate of $11.95, or annual rate of $119.00.

Click here for details and to enroll, or call 855.533.1776.

Dental Insurance Program:
• Preventative procedures, such as cleanings, x-rays and oral exams, covered at 100% with no waiting period.
• Pays up to $1200 per year per person.
• Plans starting at $19 per month.

Click here for more information.