The Park City Chamber/Bureau is excited to offer a significant member benefit - a members-only Video Resources Library, an extensive online business educational resource. It is available exclusively to members of the Park City Chamber/Bureau and their employees. 

Priced to the public at $200 per year for full on-demand access, this member benefit is provided to you and your business as a part of your annual Chamber/Bureau membership dues. This video library is available to you and your employees 24/7 from your computer, tablet or smart phone. It is not available through search engines or YouTube. It is provided exclusively to you and your team on a proprietary basis with personal logins through the Chamber/Bureau website.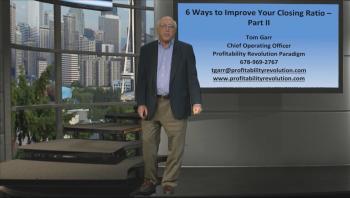 The Video Resources Library consists of over 450 educational videos, with almost all of them being about 30 minutes in length. Subjects covered include sales, human resources, marketing, finance, operations, women's business issues, leadership and much more. The videos are not classes! They are "How To"' videos that help business people with specific issues. All of the show hosts are seasoned practitioners, not teachers and professors. The primary contacts for all Chamber/Bureau member businesses were sent an email earlier this year with information on how to log in to the system. If your business wishes to provide access to additional employees in your business, or requires additional assistance with logging in to the program, please contact Ryan Cray, Member Services Manager, at ryan@visitparkcity.com or 435-658-9620.